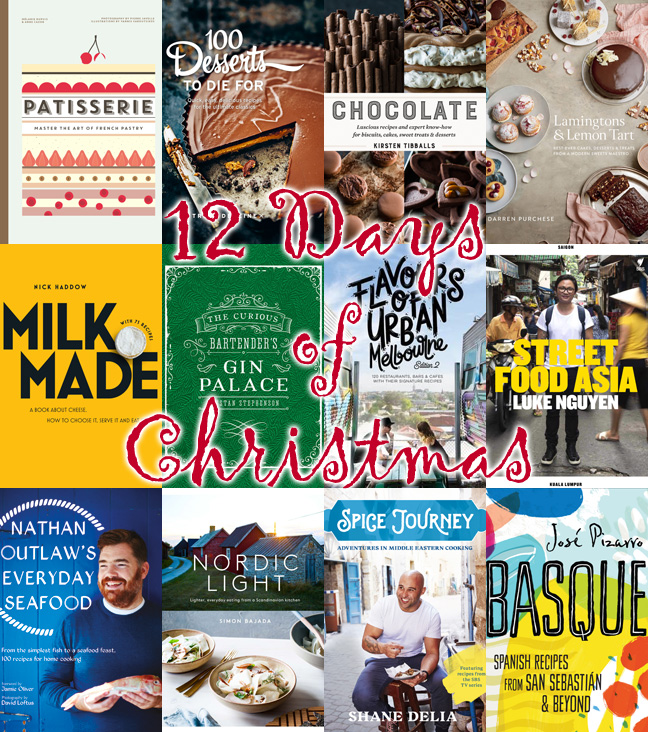 Not sure what to send your true love this Christmas? Peruse some of the best cookbooks enjoyed by the AGFG team throughout the year and select one to give as a gift – or all twelve if you follow the classic carol.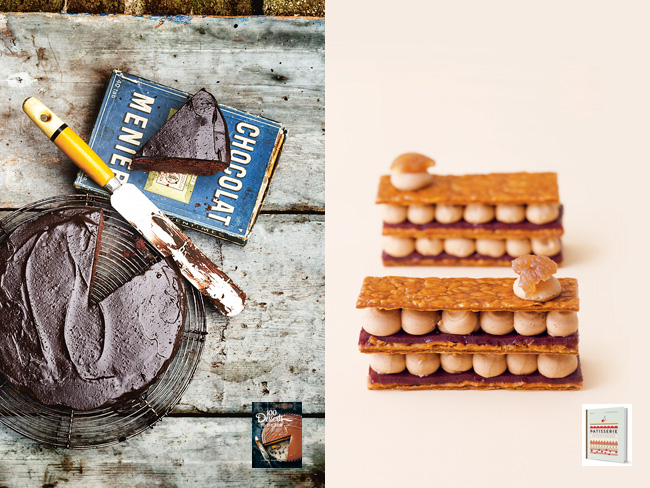 Patisserie by Melanie Dupuis and Anne Cazor
Calling Patisserie a cookbook would not do justice to the impeccable assembly of each recipe inside. This indulgent and carefully thought out collection has earned something more – perhaps gastronomic encyclopaedia would better suit. Exactly 100 sumptuous recipes have been detailed, with a breakdown for each step making even the most elaborate delicacies a piece of cake. Fall in love with elegant results that only the art of patience and perfectionism can achieve with thanks to guidance from two highly skilled experts.
100 Desserts to Die For by Trish Deseine
Involuntary drooling can be forgiven for those who catch a glimpse of Trish Deseine's most recent cookbook, 100 Desserts To Die For. Culminating an impressive total of 15 successful cookbooks, the latest is a collection of quick, easy and delicious recipes for all your classic favourite desserts. Among many other prestigious accolades, Trish is a four times award-winner of the Gourmand World Cookbook Awards, former BBC TV cooking show host and an internationally recognised recipe writer. In short, Trish is an authoritative figure to trust when creating a mouthful of heaven with flair and decadence.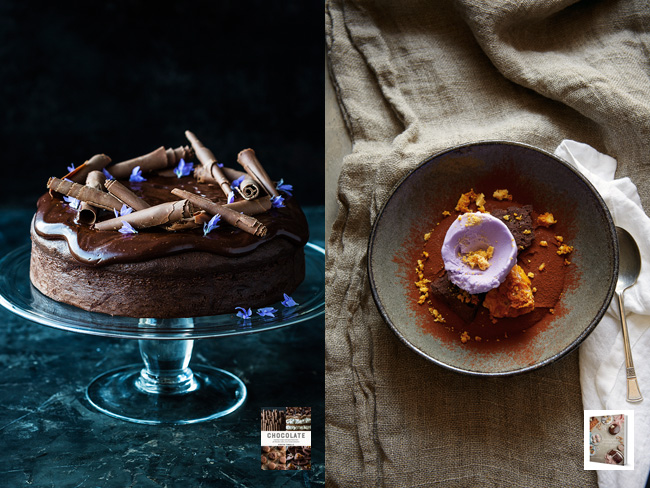 Chocolate by Kirsten Tibballs
This is the cookbook for the chocolate hunters; the people who manage to sniff out where this glorious edible gold is hiding from a mile away. It is the cookbook for the kids who scale pantry shelves like a rock climbing wall to reach the treasures of the top shelf, the sweet-toothed snackers who require a light in the fridge for midnight indulgences and for those who simply just can't get enough. If you need a gift for any or all of the above, don't ask questions, just get a copy.
Lamingtons and Lemon Tart by Darren Purchese
Relinquishing some of the expert gadgets, elaborate designs and scientific approaches, instead returning to comforting, familiar food, though with just as much mouth-watering flavour, precision and lure, Darren Purchese of Melbourne's Burch & Purchese brings to our chocolate smeared sugar coated fingers Lamingtons & Lemon Tart, the latest in his food-coma inducing cookbook range. Follow Charlie into the Chocolate Factory, or rather, open the book and try not to drool; what one finds inside is page after page of things that make you go "Mmm."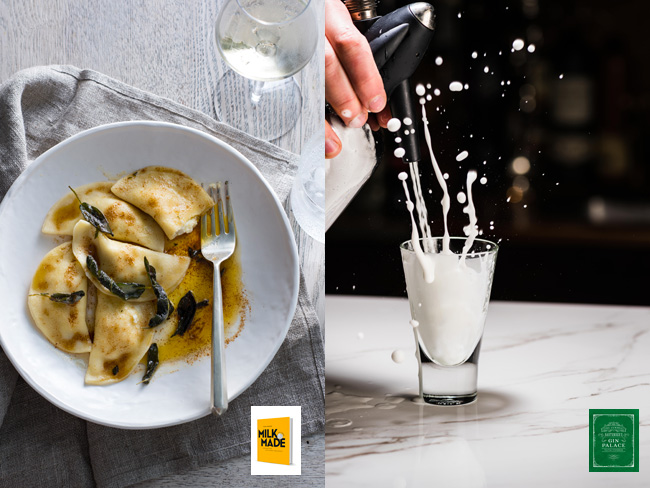 Milk Made by Nick Haddow
Though Nick Haddow may have begun the Bruny Island Cheese Co. with plastic tubs, "borrowed" bakers' trays and 20 litre buckets, and then sold it from an illegal shopfront in his lounge room, his beloved company has since grown. Having gained traction worldwide as a company dedicated to crafting premium cheese using traditional techniques, some of the world's best produce and showcasing signature flavours of a strong regional character, Nick documents these experiences and much more in Milk. Made., a book about cheese. Anyone who knows or loves anything about cheese should be gifted this gorgeous and quite often humorous collection.
Gin Palace by Tristan Stephenson
Discover the extraordinary journey that gin has taken, from its origins in the Middle Ages as the herbal medicine 'genever,' to gin's commercialisation and the dark days of the Gin Craze in mid 18th Century London, through to its partnership with tonic water, creating the most palatable and enjoyable anti-malarial medication, to the golden age that it is now experiencing. Over the last few years, hundreds of distilleries and micro-distilleries have been cropping up all over the world, producing superb craft products infused with remarkable new blends of botanicals.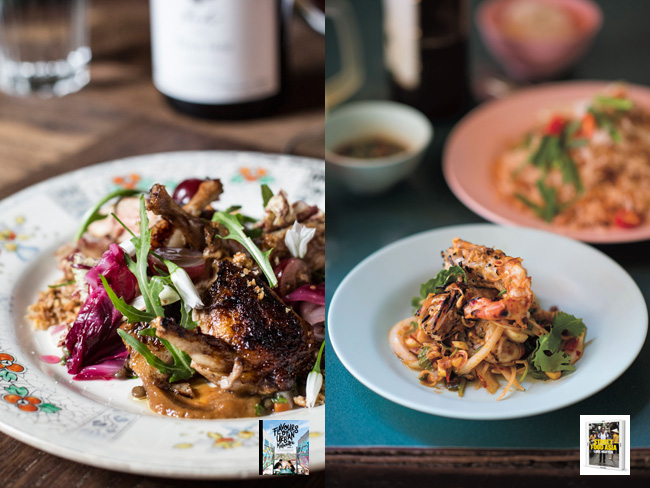 Flavours of Urban Melbourne by Smudge
For the foodies of Melbourne passionate about their city, give them this keepsake gift of Australia's melting pot of culture, cuisine and all things on-trend in the culinary scene. Jazz bands and cocktails, late night rendezvous and tasty food from any nation are what can be expected from this vibrant city. Peruse through all of this and more in Flavours of Urban Melbourne - Edition 2, a gloriously thorough collection of 120 Melbourne restaurants, bars and cafes, including the recipes for some of their mouth-watering signature dishes.
Street Food Asia by Luke Nguyen
Always on a journey to discover more, the widely known and much-loved Luke Nguyen brings to loyal fans his latest cookbook, Street Food Asia, adding to his extraordinary empire of culinary ventures. For those yet to know, Luke Nguyen is in his mid-thirties, and though still young, harbours a dazzling resumé. As of present, Nguyen is highly regarded as an Australian Restauranteur, Chef, Author, Television Host and Gastronomic Traveller, radiating an infectious passion for all things food and a personality to match.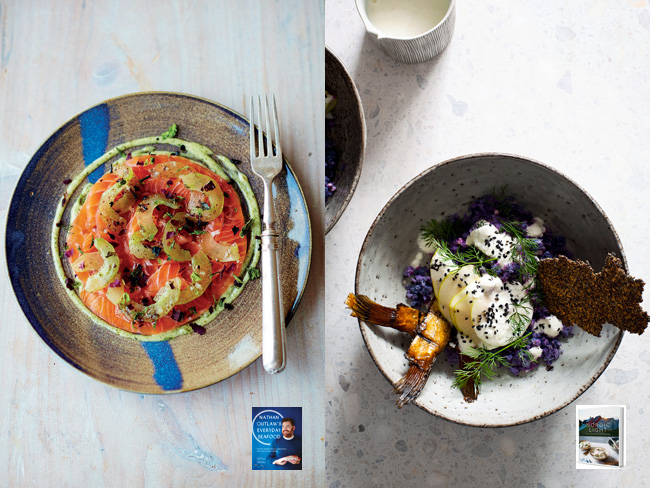 Everyday Seafood by Nathan Outlaw
Everyday Seafood encapsulates the ease at which delectable, healthy and fast seafood dishes can be created for yourself or an entire entourage, encouraging you to step outside your comfort zone and try something different. Gathering from Nathan's many years of experience in dealing with seafood for his self-titled restaurants, he offers up seasoned tips on prepping tools and equipment, how to pair the perfect wine and has suggestions on planning the ultimate fish menu from a quick dinner for two to a family buffet for eight to ten, ensuring the overall experience is an unforgettable one.
Nordic Light by Simon Bajada
Graced by pages of earnest photography, images in Nordic Light capture the brilliance of such diverse landscapes and draw one to question the components of each colourful meal. It is here where magic begins; sparking a desire to re-create more nourishing dishes is the underlying purpose behind each thoughtful recipe. Satisfy an inkling for a decadent breakfast with millet porridge spruced with cardamom, cacao and coconut or craft a sustaining spelt, ginger, carrot and birch porridge that offers a marriage of sumptuous flavours so divine it would surely warm drowsy bodies on a frosty morning.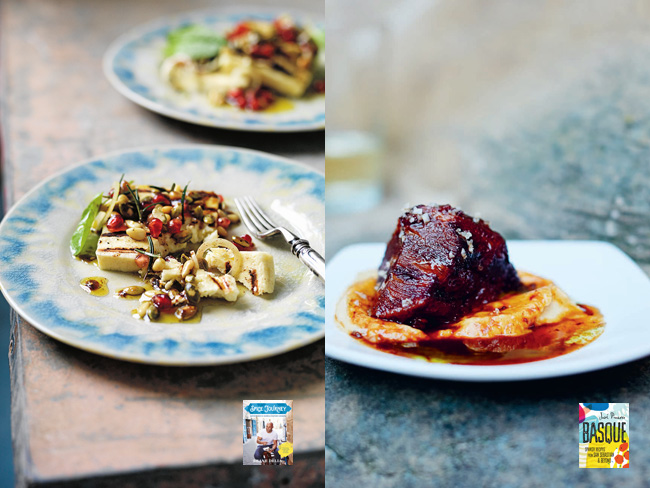 Spice Journey by Shane Delia
Shane Delia has portrayed his enthusiasm for all things Middle Eastern with his latest cookbook Spice Journey. His authentic style is compelling and a delight to stand witness to, not seeking fame or fortune for his name, instead preferring the spotlight beaming down on the recipes and how they bring people together through the common ground of food, no matter the person. Featuring recipes from the SBS television series of the same name, Shane guides the reader through each Middle Eastern cuisine, beginning the journey in Malta. This is where Shane's family originate from and he speaks fondly of the passion for cooking being in his blood, just as it was for a long line of bakers in his family.
Basque by José Pizarro
The region of Basque is home to the most Michelin-starred restaurants per capita in the world, so one can understand the seriousness of the subject in hand. However, the Spanish are also known and loved for their devilishly fun humour, their ability to appreciate a good drink and to enjoy spending time with family and friends. Basque is all of this, and much more. It is also a memoir of sorts for José, to reflect and remember all of the wonderful and varying experiences that sees his love for Basque country grow stronger and continue to influence his cooking. Throw some exotic flavours into your life with Basque in your kitchen.
The team had many other favourites that unfortunately didn't make the list – for more ideas and to see these beautiful cookbook collections, simply click here.