Proclaimed by MasterChef as 'The Queen of Chocolate,' one can be rest assured the absolute decadence documented by Kirsten Tibballs in her first cookbook, Chocolate, will thrill. The name of her book says it all, but let us expand on the wonders of a world-renowned chocolatier.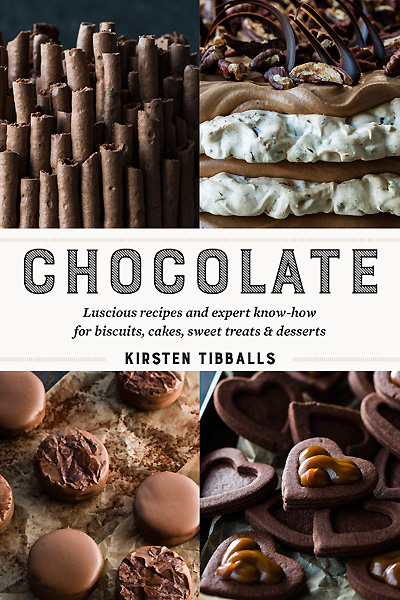 This is the cookbook for the chocolate hunters; the people who manage to sniff out where this glorious edible gold is hiding from a mile away. It is the cookbook for the kids who climb pantry shelves like a rock wall to reach the treasures of the top shelf, the sweet-toothed snackers who require a light in the fridge for midnight indulgences and for those who simply just can't get enough. If you are any or all of the above, don't ask questions, just get a copy.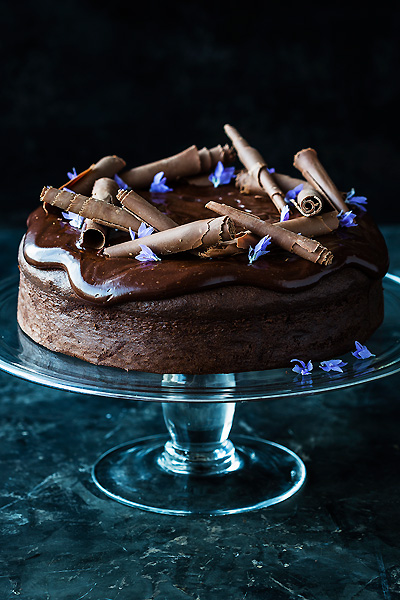 Devoting her life to the pursuit of perfection in all things patisserie and dessert, Kirsten has done the hard yards for us, leaving a neat and tidy trail for tastebud tantalisation. Through rigorous training, fine-tuning techniques and practice from the age of 15, Kirsten has accomplished much in her time, opening the Savour Chocolate & Patisserie School in 2002, winning gold in the Pastry Olympics in Paris, participating as a judge at the World Chocolate Masters in Paris and much more. If your mouth isn't yet salivating, take a good look at the cover of this blissful book.
Tried and tested for all who follow in her footsteps, Kirsten's expert know-how gives guidance into this euphoric world of dark, rich and powerful notes or creamy, sweet, pretty tastes that are sure to have you dizzy with anticipation of a first bite.
Coconut, Raspberry and Chocolate Tart.
Now, we know what you are thinking, this style of cooking could get a little complicated, right? Perhaps somewhat true, but keep in mind Kirsten's beautiful execution of breaking down the steps that make it easier to comprehend. Oh, and chocolate – keep that in mind too. By focussing on one part of decadent creations at a time, like in the recipe for coconut, raspberry and chocolate tarts those attempting these sweet servings can take time to do it properly without hitting panic mode.
Not only does she give guidance for the technique-dominated desserts, but snazzy tricks for simpler constructions. Take chocolate-coated honeycomb for example, which is by comparison, an easier task to tackle. However, to ensure exquisite results time and time again, follow the handy tips thanks to Kirsten's connoisseur experiences.
If you are looking to refresh old recipes anew, she's covered that too. Inject surprise back into birthdays with a chocolate cake that will likely change your life. Rich and luscious, spoil yourself and loved ones with a slice of decadent chocolate cake and learn some sneakily simple decorating for a touch of finesse.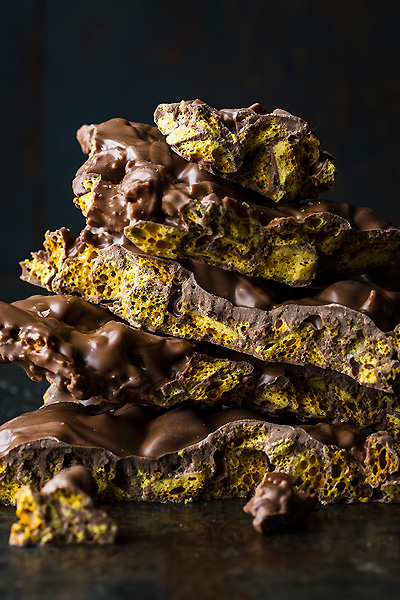 Have you frequented the fridge and pantry an embarrassing number of times by now in search of a satisfying sweet hit? Not to worry, the recipes inside Chocolate await your greedy fingers without a hint of judgement. Grab a copy now!
AGFG Q&A with Australia's Queen of Chocolate: Kirsten Tibballs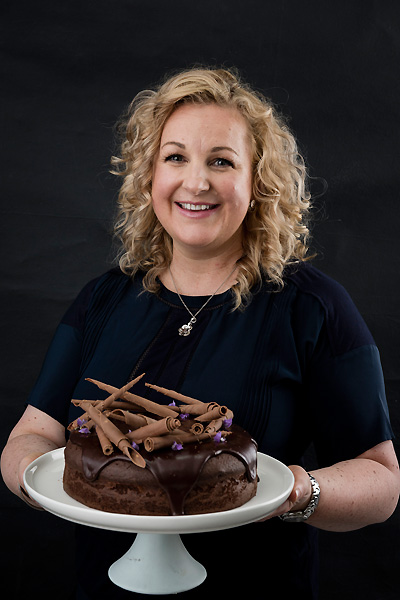 Kirsten Tibballs.
AGFG: Describe your best chocolate related experience.
Kirsten: Ooh, that's a tough one to pick! The satisfaction of launching my new cookbook 'Chocolate!'
AGFG: If chocolate didn't exist, what would be your next biggest guilty pleasure?
Kirsten: Cheese (I think they are probably as sinful as each other).
AGFG: If you could only enjoy one recipe from you cookbook for the rest of your life, what would it be and why?
Kirsten: It would have to be the chocolate honeycomb, the texture of the crunchy honeycomb coated in layers of milk chocolate is hard to pass up.
AGFG: Describe your most disastrous chocolate related experience.
Kirsten: It would have to be the chocolate cake I made out of the Mickey Mouse cookbook with my best friend at her house at the age of 8. We mistakenly put one and half cups of bi-carb soda in and one teaspoon of flour. It resulted in an exploding cake and a strained relationship with my best friend's mother.
AGFG: What's next for Kirsten Tibballs?
Kirsten: I am focussing on our online classes at Savour, building up the library with delicious creations for our subscribers.
By Annabel Rainsford.
Recipes and images from Chocolate by Kirsten Tibballs, published by Murdoch Books.