The Curious Bartender's Gin Palace by Tristan Stephenson.
"In gin we have a spirit that is so specific in its flavouring, so chilling in its reputation, yet so far-reaching in its contribution to cocktails and mixed drinks."
~ Tristan Stephenson.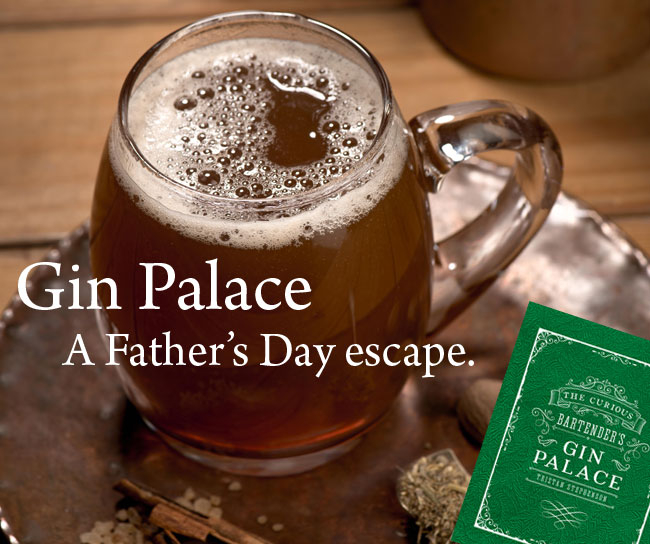 Take your tonics to the next level with The Curious Bartender's Gin Palace by bestselling author and gin connoisseur, Tristan Stephenson.
If you already take pleasure in discerning between temptations with precision, further your knowledge and increase your momentary bliss with every sip of gin, guided by the insights of Tristan. His latest collection comes with a tour across the globe to discover some of the world's finest gins and best distilleries.
Equal parts captivating and informative, one is sure to emerge with a more appreciative palate after uncovering almost all there is to know about gin. From the birth of gin (thought to be in the middle ages and used as a medieval tonic for a range of illnesses) to the rise and fall in popularity, and the changing craftsmanship for distilling this spirit with information spanning centuries in time. Now, it may seem we are in a renaissance of gin, so what better way to celebrate than by trying and testing curious recipes and spirits sourced from all places?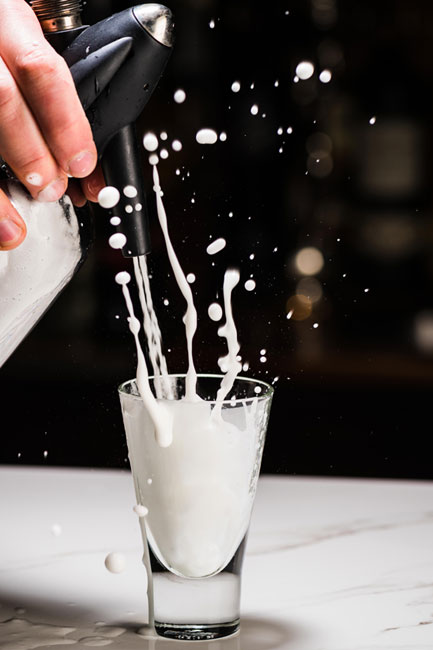 Catching up on the history of gin in a few pages, reach the 21st Century and work in detail from here beginning with the basics of gin distilling, the packing and bottling and the infusions of spices like cinnamon and cardamom and aromas of liquorice, angelica and iris root. Next peruse a flavour map and refer back when needed to help discern between classic and contemporary gins and their depth of flavour. This profiling provides guidance on how to develop a taste for gin and understand the distinctions between each spirit. From here, pages are set out in regions and work from A-Z so one can discover the hidden tricks and tips used by various cultures in society and create beverages suited to the palates of the locals. Find picks like the Whipper Gin Fizz with room enough to dress up or down with varying ingredients like a pinch of salt, a splash of olive oil or a drop or two of vanilla extract. Upon crafting this concoction, enjoy a little history behind the drink and impress your guests from the first pour to finish.
For the true gin enthusiast there are more obligating drinks; begin this construction in advance for a truly memorable taste, making a fragrant botanical infusion with a series of heady ingredients and give it time to develop. Once ready, form the Purl, a cooling, aromatic cocktail that stands the test of time, or try it warmed for a drink that defrosts the body and mind.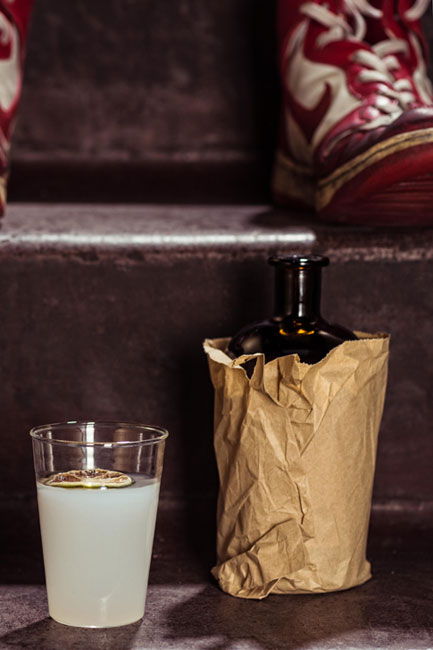 While these seemingly foreboding, mysterious drinks may scare some readers away, the mood is balanced with less involved additions, because let's face it, at the end of the day sometimes you just need a simple drink with a refreshing tang. To Tristan, the fun of gin and juice only extends to the alliteration of the words rather than the actual taste of its components as masking the beauty of gin with a sugary fruit juice isn't what he believes this spirit to be all about. However, it remains a popular drink in sections of the world, and so he suggests that cinotto, an Italian sparkling aperitivo consisting of bitter spices, fruit and sugar, can make for a great juice alternative, enhancing the natural tones of gin rather than hiding them on the palate.
Whether in need of a quick kick or looking to venture into a world of gin-ful bliss, pick up a copy of The Curious Bartender's Gin Palace today.
By Julie Johnson. The Curious Bartender's Gin Palace by Tristan Stephenson and published by Hardie Grant is available now.