"I love Clarissa's beautiful curries and soups, quick stir-fries and fragrant vegetable dishes, just as she craves my famous Bolognese sauce, hearty stews and traditional French desserts." ~ Manu Feildel.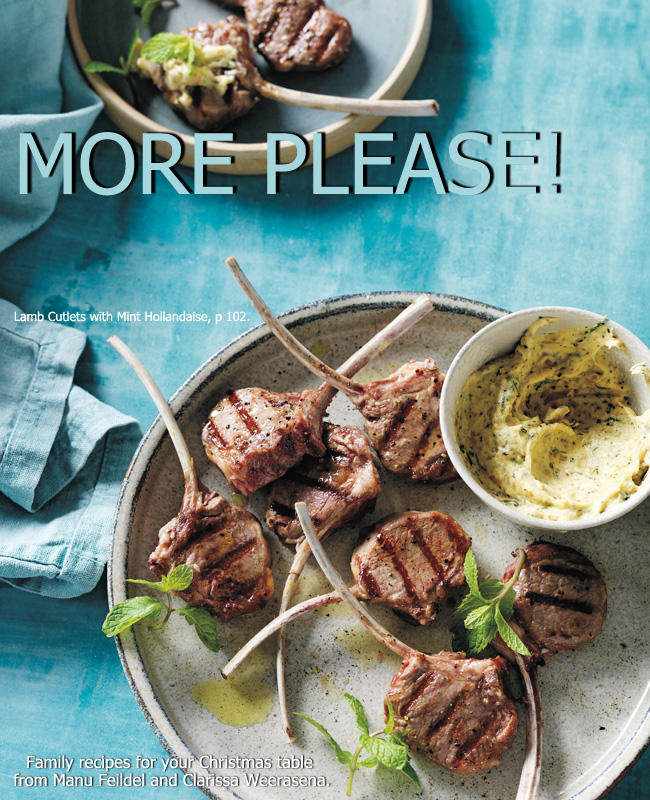 The twinkle in his eye says it all. Manu Feildel is pleased to share a little more with the world in his latest cookbook, More Please! - exactly the phrase you'll hear from family and friends once they've tasted the cuisines you've created from inside.
Manu is one of Australia's most popular personalities, so it leaves one to wonder just how he has managed to collect another cookbook's worth of inspiring dishes somewhere in between the filming for My Kitchen Rules and his soon to be aired series, Around the World with Manu as well as spending time at home with his young family. It is with the help of his gorgeous partner of course! Did we hear you asking to know More Please!? His latest offerings of culinary exploration is a co-authored culmination of family recipes both by Manu and Clarissa, drawing on diverse international influences thanks to the rich cultural heritage they share.
Almost everything you find inside is a family friendly creation. The couple's desire is that the cookbook stays open on the kitchen bench for daily referencing, making sure to offer up recipes large enough to ensure leftovers can be salvaged after a standard family meal and enjoyed for a day or two afterwards.
Bright imagery pops from the pages, like a turquoise blue hosting a plate of lamb cutlets with mint hollandaise. Lamb remains an Aussie favourite, easy to come by and simple to cook. However, you may not have considered combining it with hollandaise before, an important sauce in French cuisine and well suited to lamb with its rich and creamy texture enhanced with fresh and dried mint.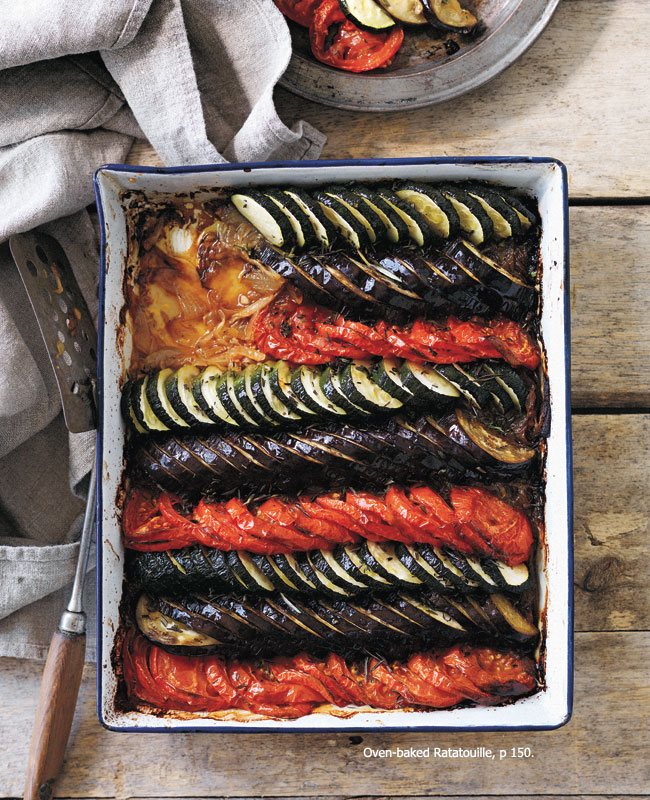 Another dish to convert people's tastes, try a layered oven-baked ratatouille, inspired by the dishes of southern France and radiating the flavours that remind Manu of Summer. Tantalise taste buds with thinly sliced vegetables making for an easy side to hearty mains, easy to divvy out among friends and family, and easy enough to make in large servings at a time.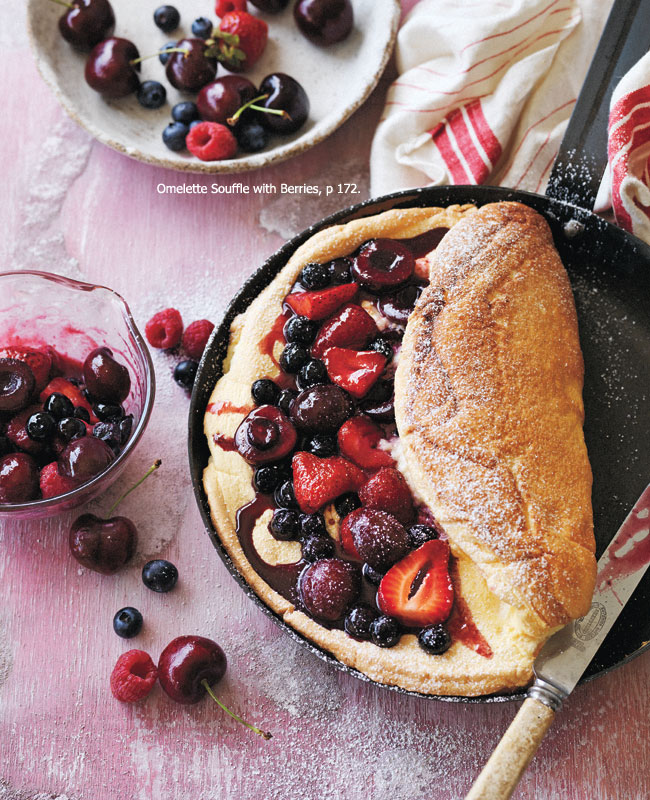 If stuck on what to serve for dessert, or even breakfast should you seek a decadent weekend option, try an omelette soufflé with berries and enjoy the best of both worlds. Easier to throw together than a delicate soufflé, this fluffy omelette loses the temperamental tendencies and proves a popular choice when bedazzled with berries. As Manu suggests, use fresh berries when in season, or adapt to the seasons and go for frozen mixed berries. This also helps to keep costs low and family friendly, yet remains an impressive dish to look at with a light and silky texture and the luring plump berries just waiting to be burst by chomping teeth. Try as you might to have 'just a taste,' no doubt finishing the whole thing savouring one bite at a time.
If you are ready for More Please! of Manu and his charming family, find a copy of his latest cookbook available in all good book stores.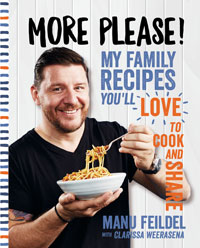 Images and recipes from More Please! by Manu Feildel with Clarissa Weerasena (Murdoch Books) RRP $39.99.