By Annabel Rainsford.
"If there is some way to make something more delicious, more decadent, more 'OMG, how did you do that Mum/Dad/Son/Uncle Pete!!!,' Darren will show you a sure-fire and eminently achievable way to do it." ~ Matt Preston.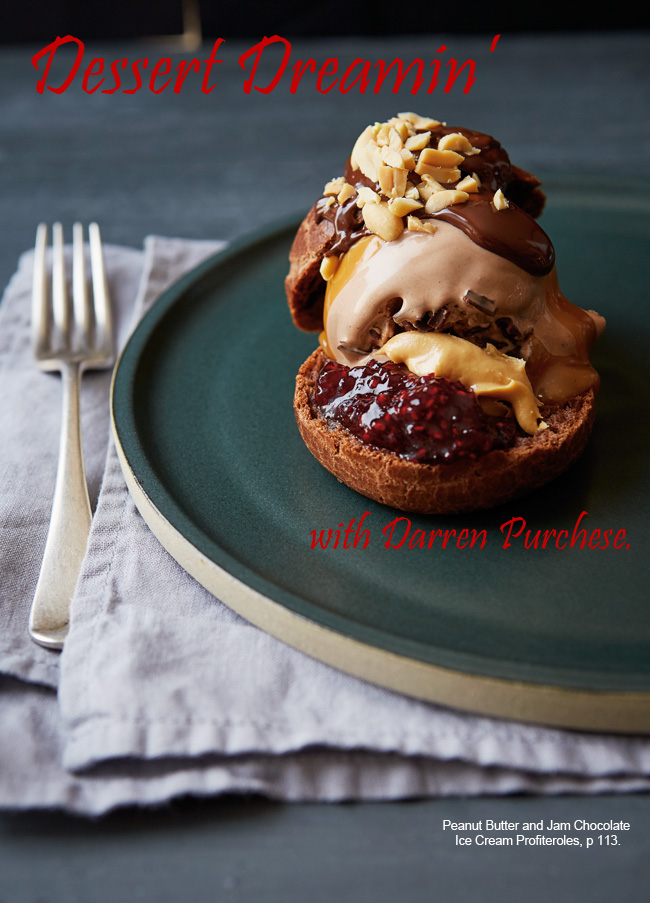 Relinquishing some of the expert gadgets, elaborate designs and scientific approaches, instead returning to comforting, familiar food, though with just as much mouth-watering flavour, precision and lure, Darren Purchese of Melbourne's Burch & Purchese brings to our chocolate smeared sugar coated fingers Lamingtons & Lemon Tart, the latest in his food-coma inducing cookbook range.
Follow Charlie into the Chocolate Factory, or rather, open the book and try not to drool; what one finds inside is page after page of things that make you go "Mmm." Just a mild suggestion, you may want to plan your gym schedule around each dessert, granting yourself permission to enjoy every single bite with guilt-free glee. Rustic photography from the talented Patricia Niven makes each recipe evermore enticing and draws readers to a place of confidence, ready to embark on a sugar dusted stairway to culinary heaven.
Grab the handy tips first: equipment needed on hand for most recipes, staple ingredients to make each experiment a little easier to get stuck into and then wrap your head around a few of the basic methods.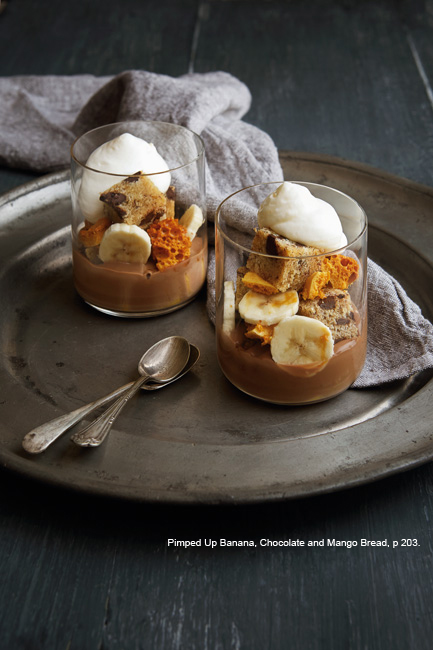 Let Purchese show you the "Cheffy way" of presenting life's simple joys. Namely, his Pimped Up banana, chocolate and mango bread, and no, not roughly sliced, warmed up in the microwave and served with butter. This requires a simple parfait or stemless wine glass and a dash of creative flair. Served with a few more bits and bobs; what Purchese loves about these few extra touches is how it can 'transform it from domestic to majestic!' His cheery personality is sure to sway the sceptics.
Savour a mountain of tastes and textures; hot, cold, crunchy, soft, sweet, gooey, salty and more in one mouthful of peanut butter and jam chocolate ice cream profiteroles. While the execution of this elemental dish appears highly involved, at-home cooks can be assured by Purchese's breakdown of each step into smaller, much more approachable, and certainly achievable components. This is his intention for each recipe throughout. Dishes to impress, without the intimating methods to follow.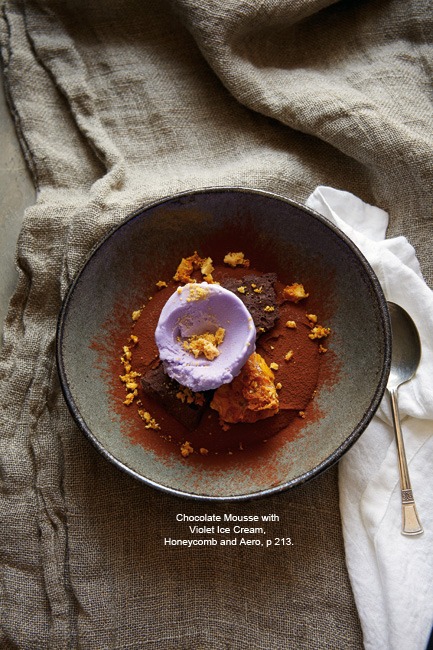 For those who feel they have the hang of it, whip on to the chocolate mousse with violet ice cream, honeycomb and aero and sneak a few more skills up your sleeve. A moody dish with after-dinner appeal, this dessert is sure to make a statement about your kitchen finesse. Make yourself the envy of every self-confessed kitchen whizz for miles with vibrantly hued ice cream, crunchy aerated elements and a decadently creamy mousse that is easier to make than it looks.
For the Purchese enthusiast - the real die-hard fans - an interview is included at the end. It is a warm and personal account with words straight from Darren about his past experiences, a few of his favourite things, tips for novice bakers and what Lamingtons and Lemon Tart really means to him.
Go on, spoil yourself and grab a copy this Christmas. If you race through this in next to no time, grab hold of Darren Purchese's Sweet Studio for more complex and technically advanced creations.
This is an edited extract from Lamingtons & Lemon Tart by Darren Purchese published by Hardie Grant RRP $49.99 available in stores nationally.