By Kirsten Kruck.
"Often people are nervous about cooking with seafood, but there's no need to be. On these pages, you'll find incredible, modern and exciting dishes, and totally doable techniques that will serve you well for the rest of your life." ~ Jamie Oliver for Everyday Seafood - foreword.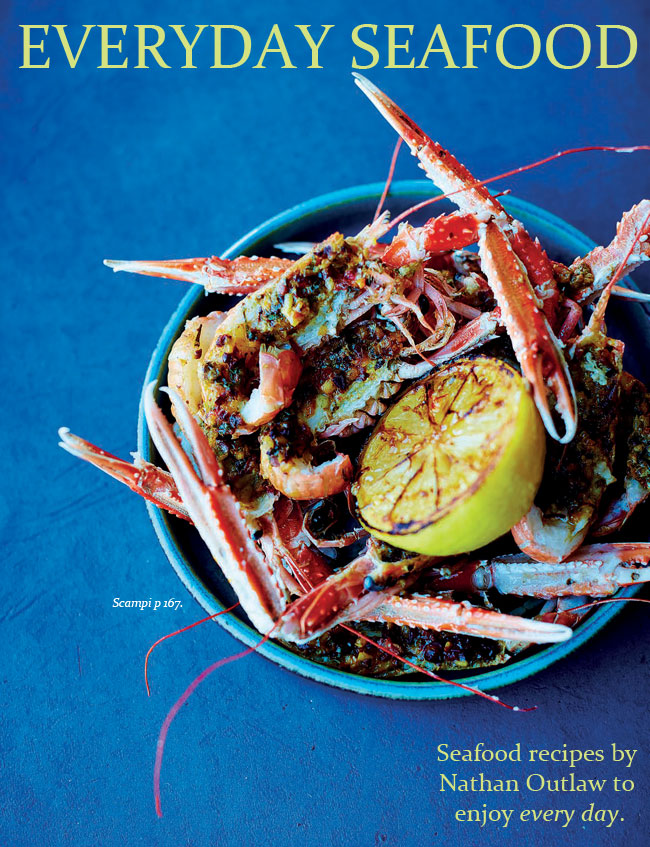 Dispelling an age old myth that seafood is tricky to deal with is innovative, two starred Michelin Chef, Nathan Outlaw, with his divine seafood inspired cookbook, Everyday Seafood. Artfully plated seafood delicacies explode out of every page with punchy, poignant photography being dished up in this compact, easy to follow guide through the different processes of cooking and serving options of fresh 'sustainable' seafood.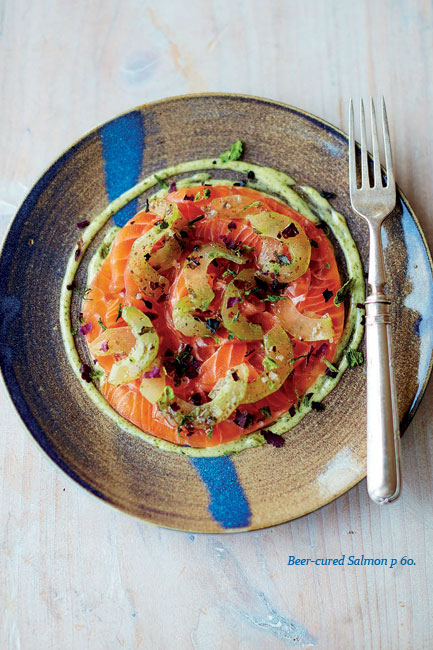 Gathering from Nathan's many years of experience in dealing with seafood for his self-titled restaurants, he offers up seasoned tips on prepping tools and equipment, how to pair the perfect wine and has suggestions on planning the ultimate fish menu from a quick dinner for two to a family buffet for eight to ten, ensuring the overall experience is an unforgettable one.
"Seafood is the best convenience food ever! That's a bold statement, but it's true. Most seafood will cook within minutes - much faster than any ready prepared meal - and that for me, is what makes it such a great choice for everyday meal occasions." ~ Nathan Outlaw, p 9.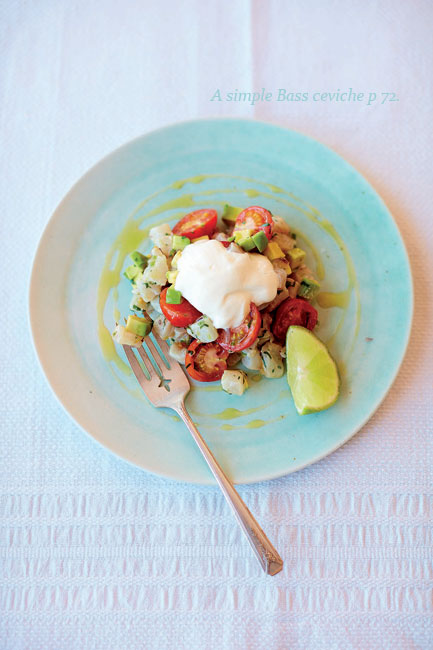 Delight your guests to a delicate starter of beer-cured salmon with a cucumber and seaweed salad showcasing the bright orange and contrasting green of the cucumber or impress with a simple Bass ceviche, a Peruvian style dish comprising of red onion, chillies, plum tomatoes, lime and avocados topped with sour cream - simple to make, yet remains a crowd pleaser. The bass can be replaced with almost any really fresh seafood, like salmon, mackerel, brill or scallops and be sure to taste as you create so the perfect balance is achieved between heat from chilli; the acidity from lime and the overall saltiness.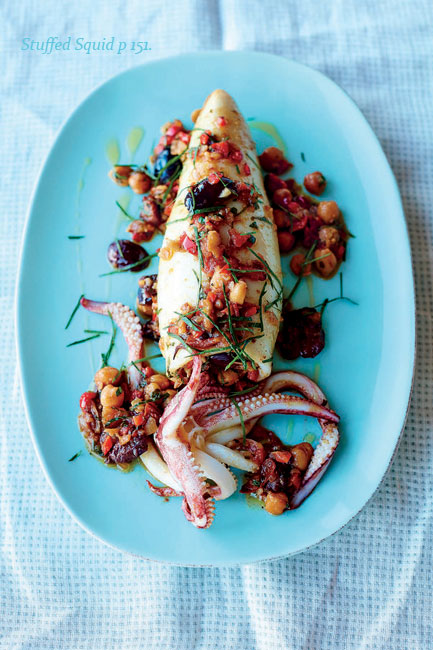 Be taken on a visual journey to one of the succulent main dishes such as whole stuffed squid with red peppers, chickpeas, olives and sherry; best served as a single portion baked in its sauce with a simple side of rocket salad, dressed with balsamic and olive oil. For those beautiful Sunday afternoons, perhaps reflect with a glass of wine, while devouring this easy to prepare scampi with saffron and olive butter, grilled fresh on the BBQ and shared with family and friends.
"His honest and uncomplicated approach speaks volumes in these pages. He's a tall boy with a big presence, but his food is beautifully delicate, thoughtfully presented, and at its core embraces simple, clean balanced flavours." ~ Jamie Oliver for Everyday Seafood - foreword.
Everyday Seafood encapsulates the ease at which delectable, healthy and fast seafood dishes can be to created for yourself or an entire entourage, encouraging you to step outside your comfort zone and try something different.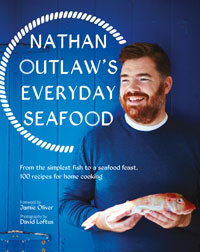 This is an edited extract from Everyday Seafood by Nathan Outlaw, published by Quadrille $39.99 and is available in stores nationally.