Patisserie by Melanie Dupuis and Anne Cazor.
Are you ready to embark on a journey so sensational you might not be able to stop yourself? It's time to hone your culinary creativity with the extraordinary help of Patisserie, a decadent collation of recipes and step-by-step techniques thanks to expert patissier Melanie Dupuis and molecular gastronomist Anne Cazor.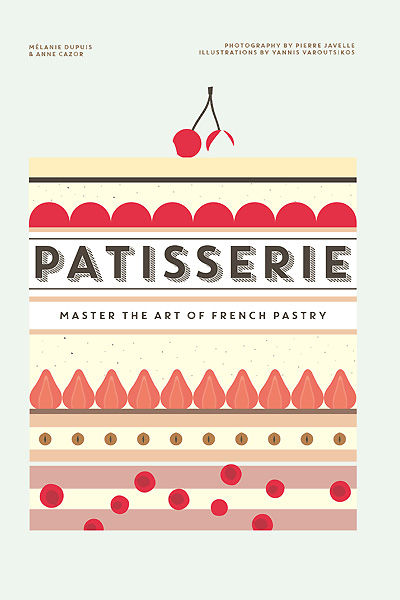 Calling Patisserie a cookbook would not do justice to the impeccable assembly of each recipe inside. Chapter after chapter, this indulgent and carefully thought out collection has earned something more - perhaps gastronomic encyclopedia would better suit. Exactly 100 sumptuous recipes have been detailed, with the breakdown for each component making even the most elaborate delicacies a piece of cake.
With the guidance of two highly skilled experts, understand the fundamentals of fine French patisserie. Fall in love with the results that only the art of patience and perfection can achieve. Admire the simplicity of photography by Pierre Javelle, capturing the essence of every delightful morsel without overcrowding the frame and follow the illustrations of Yannis Varoutsikos to achieve elegance every time.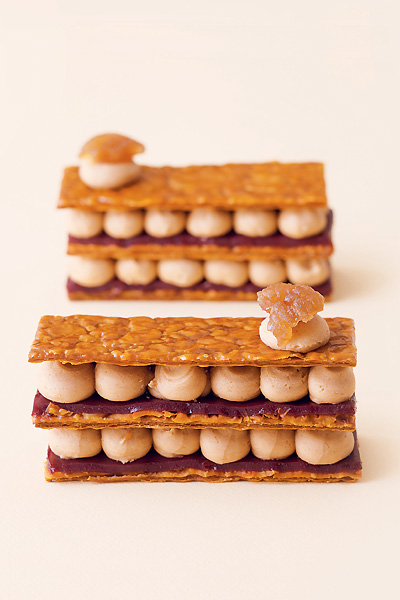 Chestnut and Blackcurrant Mille-Feuilles.
Three sections are set out to make the most of any exquisite adventure when Patisserie is opened and placed out on the kitchen bench. Firstly, discover base recipes with well-formed diagrams and explanations for the characteristics of each element, from heavy creams to decorations and smooth as silk sauces. Following this is the main body of classical pastries. This is where the likes of a chocolate tart can be found, the construction of a rich shortcrust pastry, flourless chocolate cake, creamy ganache and a heavenly dark chocolate icing that results in a mouthful of mind-blowing delight.
If lighter and crispier pastries are what really appeal, then work your way towards refining your mastery of a traditional mille-feuille. Test an enhanced recipe for individual chestnut and blackcurrant mille-feuilles, showing off talent with a deeply hued shade of blackcurrant jelly and cloudlike pillows of chestnut cream. The bubbly, flaked layers of caramelised puff pastry should be a vibrant golden brown, while a handy decorating tip is given to ensure your slice is topped off with a dollop of delightful design.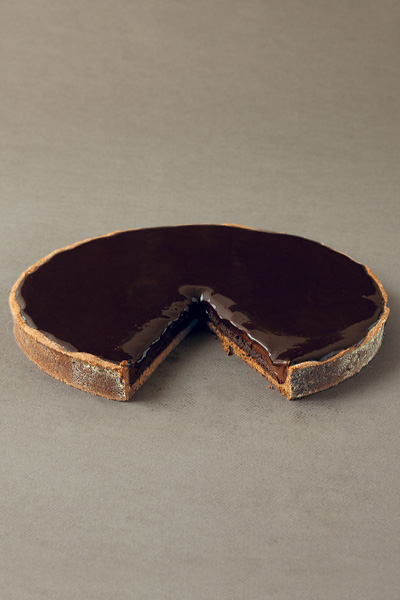 Avoid all the gaudy colours of mass produced macarons and instead, radiate the classic charm intended of French patisserie with a vanilla and raspberry macaron cake. Gently sandwiched between two aerated layers of traditional macaron shell, sits a thick and rich raspberry insert, a layer of diplomat cream and artfully placed fresh raspberries for a dessert that is unbelievably complex and inescapably marvelous.
If you are ready to step up your pastry skills, edible artistry and delicate compositions, pick up Patisserie today, roll up your sleeves and begin baking these bewitching sweets.
By Annabel Rainsford.
This is an edited extract from Patisserie by Melanie Dupuis and Anne Cazor, published by Hardie Grant, RRP $59.99, available in stores nationally.