Leap into your lycra and hit the track
An increasingly popular activity in city and country areas alike, it seems Australia just can't avoid those tight, bright lycra shorts. Cycling in its many forms is not only an ideal method of eco friendly transport for adventuring the Aussie outdoors, but allows you to go at your own pace, stopping wherever you please to really make the most of your journey. In a country so vast, there are plenty of off the road tracks to experience and explore with the additional bonus of not having traffic to worry about. For those not ready to tackle the 900 kilometre Mawson Trail of Adelaide just yet, there are also plenty of short, scenic tracks to take that are just as adventurous. It is advised that if going along, you stick to tracks where help or assistance is close by if needed. You don't want to be stranded in the desert with nothing but a broken bike chain for company.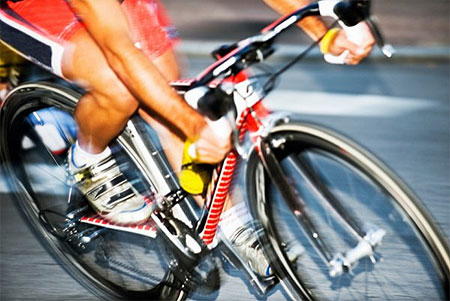 Where are some of the best cycling trails in Australia?
A cycling haven, South Australia is one of the best states to explore on two wheels. The Claire Valley, Barossa Valley or McLaren Vale are perfect routes for cycling, with a glass or two of wine and delicious local produce your reward after a day on the road. Victoria too is a cycling hotspot, with an abundance of purpose built city cycling tracks for you to cruise through Melbourne and see the sites. A trail such as the Capital City Trail takes you from the hub of Southbank through the city, allowing you to stop at attractions such as the MCG and Royal Botanic Gardens before looping around to end back where you began. Over the other side of the country, Western Australia's flat terrain makes it an ideal cycling location, with off-road tracks like the Munda Biddi Trail becoming vastly popular.
For some of the best places in Australia to cycle, see;
Cycling in the ACT:http://www.agfg.com.au/Blog/post/2007/09/18/Cycling-in-the-ACT.aspx
Cycling in South Australia:http://www.agfg.com.au/Blog/post/2007/06/03/Cycling-in-South-Australia.aspx
Cycling & Mountain Biking in Tasmania:http://www.agfg.com.au/Blog/post/2007/05/11/Cycling-Mountain-Biking-in-Tasmania.aspx
Cycling in Western Australia:http://www.agfg.com.au/Blog/post/2007/08/10/Cycling-in-Western-Australia.aspx
Cycling in Victoria:http://www.agfg.com.au/Blog/post/2007/05/06/Cycling-in-Victoria.aspx