Take a scenic ride through the tiny territory
Quieter streets, paths and roads combined with an abundance of natural parks and unperturbed beauty makes Canberra an ideal destination to jump on your bike for a cycling adventure. Lake Burley Griffin and Namadgi National Park are the more popular cycling tracks, with the Bicentennial National Trail passing through the ACT on a 5,330 kilometre route from Victoria to Cooktown – up for a challenge?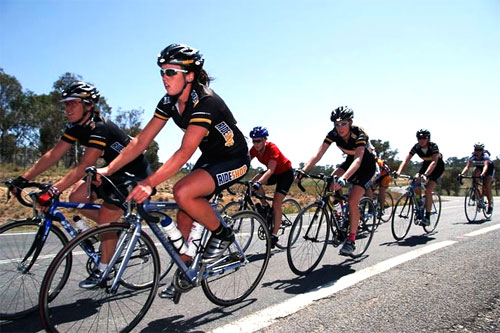 Where can I go cycling in the ACT?
To ride like a true champion, head to Stromlo Forest Park, where you can test your fitness on the cycling circuit or take to one of the downhill mountain tracks outdoors. A world class riding destination, Stromlo Forest Park has a selection of tracks, from beginner and intermediate to professional challenges, with your choice of mountain biking, downhill riding and cross country cycling.
Uriarra loop ride, a 36 kilometre journey taking you to across the Murrumbidgee River Bridge where you wind uphill to admire the view over the Murrumbidgee Valley. The Uriarra loop ride allows you to explore the pleasant charms of the Uriarra homestead, as well as the surrounding picnic spots on the west bank of the river before heading back towards the Brindabella Mountains.
In Canberra's city centre, The Federation Cycle is a 30 kilometre trip starting at Parliament House, taking you along Canberra's streets named after federationists, legislators and planners. Weaving around areas of the city not usually visited by tourists, the Federation Cycle is a chance for you to observe Canberra's suburban gardens and parks as well as taking a ride past the national landmarks.
Mount Clear loop ride takes you along the south boarder of the ACT, featuring the natural surrounds of open forest, fantastic views from the summit of Mount Clear as well as the surrounds of Naas Valley. Fire trails are situated throughout the circuit so you can take your time to enjoy the peaceful surrounds of Canberra's natural playground.
For more cycling routes around Australia, click here