Everyone loves a good book… especially when on holiday during the festive season, lazing by the pool or lounging indoors in the air-conditioning.
2019 saw an abundance of new books come across our desks at AGFG – here's 12 we share as ideal presents to put under the Christmas tree.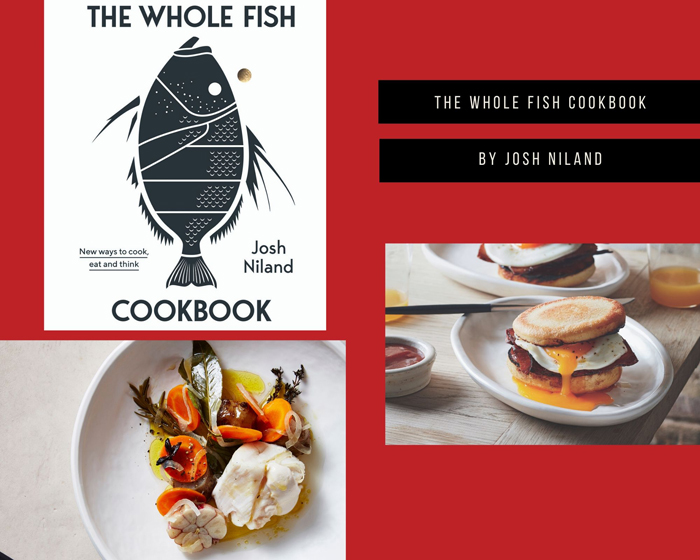 For the Friend Who Always Orders the Fish:
Josh Niland is endlessly fascinated by the creative opportunities presented by fish – the untapped potential, flavour, texture and appearance inspire him every day.
This Sydney Chef, the brainchild behind Paddington restaurant Saint Peter and Australia's first sustainable fishmonger The Fish Butchery, is acclaimed around the globe for his world-leading approach to using the whole fish and wasting nothing.
In his first book, The Whole Fish Cookbook,Josh brings new ways to cook, eat and think about fish – be warned though, some of these recipes are definitely for those who know their way around the kitchen.
His recipe for sardines and anchovies in lemon thyme oil is a must if you can source ultra-fresh sardines and anchovies. It is critical to the texture and flavour of this dish that the fish are served warm, not cold, and still be raw.
"To have both these beautiful fish together on one plate is more significant in my eyes than seeing truffle and foie gras together." – Josh Niland.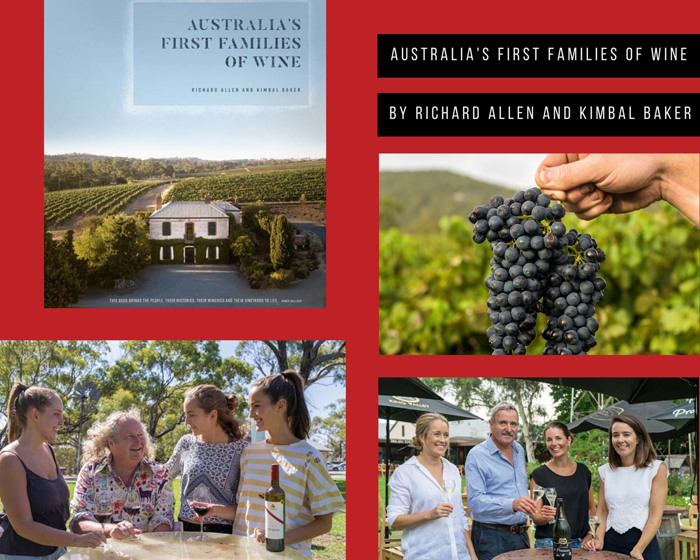 For the Family Oenophile Who Takes Tannins (too) Seriously:
For almost two centuries Australians have been growing grapes and making wine – generations of the same families have made their livelihood from the some of the country's finest vineyards from the far west of Margaret River to the Yarra and Hunter Valley.
In 2009, the Australian wine landscape changed forever when the country's oldest family-owned, multi-generational wine businesses came together to form Australia's First Families of Wine.
Launched at the Sydney Opera House, the group aims to raise the profile of quality Australian wine, help appreciate the character and history behind the vineyards and to introduce the personalities behind these much loved and respected brands.
Now there is a book bringing to life the people, their history, wineries and vineyards – Australia's First Families of Wine, written by Richard Allen and Kimbal Baker.
With more than 5000 hectares under vine, these families operate in 16 wine-growing regions and produce some of this country's most recognisable household wine names like Brown Brothers, Tahbilk, Campbells, Yalumba, Henschke, d'Arenberg, Jim Barry, Taylors, McWilliam's, Tyrrell's and Howard Park.
This book showcases the colourful histories of these wine houses and details the challenges faced in taking old family businesses into the 21st Century.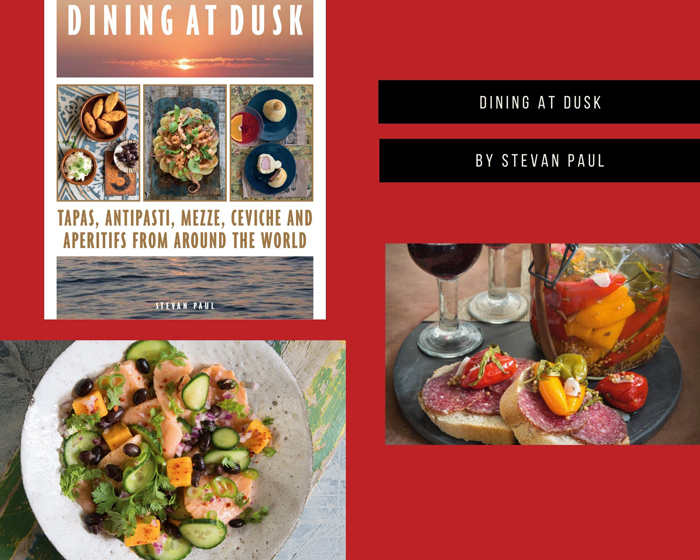 For Those Who Love a Magical Sunset:
At dusk, as afternoon becomes evening and the sun sinks towards the horizon, there is a magical moment.
The workday is finally done and it's time for food and drinks with friends – it is a golden hour around the globe from Samoa where the sun first sets to Europe, the USA and Mexico – the evening is celebrated with Italian cicchetti, Spanish tapas, Greek mezzes, tacos, yakitori, ceviche and more.
In his latest cookbook offering, Stevan Paul brings us 'Dining at Dusk', showcasing a range of contemporary cuisine from many cultures, ideal for this beautiful time of the day – relaxed, simple and comforting food that is an ideal accompaniment to a modern lifestyle.
Ceviche has a long tradition in many coastal regions of Latin America and this Brazilian salmon dish with sweet potatoes and black beans, plays on the country's national colours and is as refreshing as it is fiery and energising.
Marinated with lime juice, coriander, green chilli and red onion, the ceviche is best enjoyed with a light lager or Indian pale ale – ice cold, with a wedge of lime.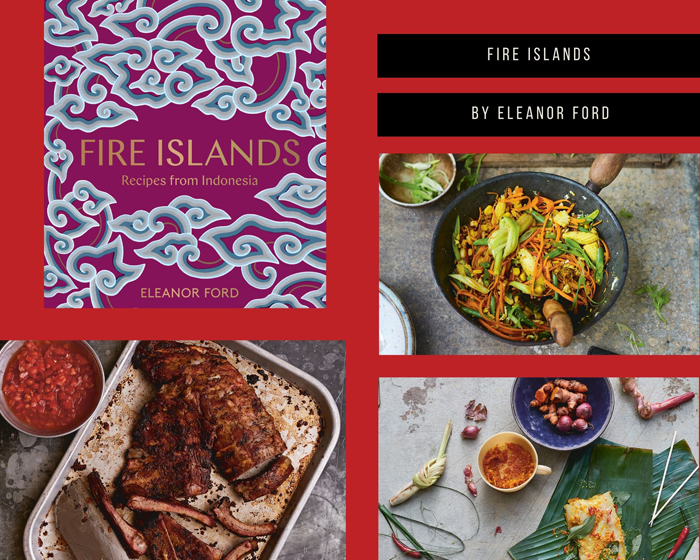 For Those Who Love the Smell of Frangipani:
Steep verdant rice terraces, ancient rainforests and fire-breathing volcanoes create the landscape of the world's largest archipelago – Indonesia is a traveller's paradise, with cuisine as vibrant and thrilling as its scenery.
This is where food writer Eleanor Ford grew up. Her architect father designed hotels in Bali and Java, taking the family back year after year to other-worldly locations, where Sultan's palaces and coffee plantations shrouded in morning mist created an intoxicating mix of magical memories.
"Life was filled with exploration and our days fell to a new rhythm," she recalls in her latest cookbook Fire Islands – Recipes from Indonesia." Painted boats with crab claw sails slid onto the beach after dawn fishing trips. The call of morning market traders meant time for snacks of chilli-flecked omelettes, pancakes the colour of pale jade filled with treacly palm sugar and young coconut water to drink from the shell.
"At dusk, my parents would light aromatic clove cigarettes to ward off mosquitos and soon the pulsating night-time call of crickets would start."
Opening your own banana leaf parcel at the table to reveal a delicately flavoured fish fillet, brings pleasing drama to a meal. Any white fish can be used for these steamed fish parcels with lemon basil, chilli, coconut milk, tomato and lemongrass.
If you can't find banana leaves, use tin foil instead, but they are worth seeking out in Asian supermarkets for the subtle herbal taste they impart.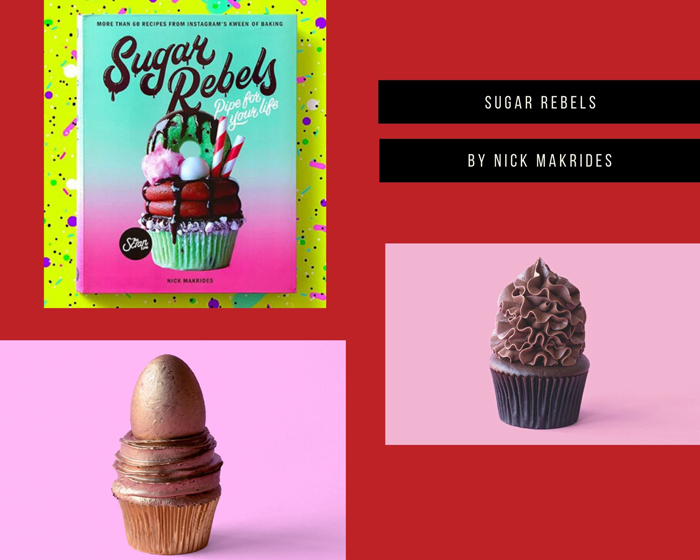 For Every Family's Baking Queen:
Coming out at age 25 was the hardest thing Nick Makrides has ever done… it was a long, exhausting journey filled with constant fear and anxiety. Now he's the self-confessed Kween of Instagram and author of cupcake cookbook 'Sugar Rebels Pipe for Your Life' and not only bakes up a storm on his YouTube show 'The Scran Line' but dishes out helpful advice to all those struggling with LGBTQI+ issues.
From baking and piping tips and tricks, to recipes like Good Witch, Bad Bish and Golden Goose Egg cupcakes and everything in between, this book is stunningly presented with beautiful photography of amazing creations and step-by-step instructions.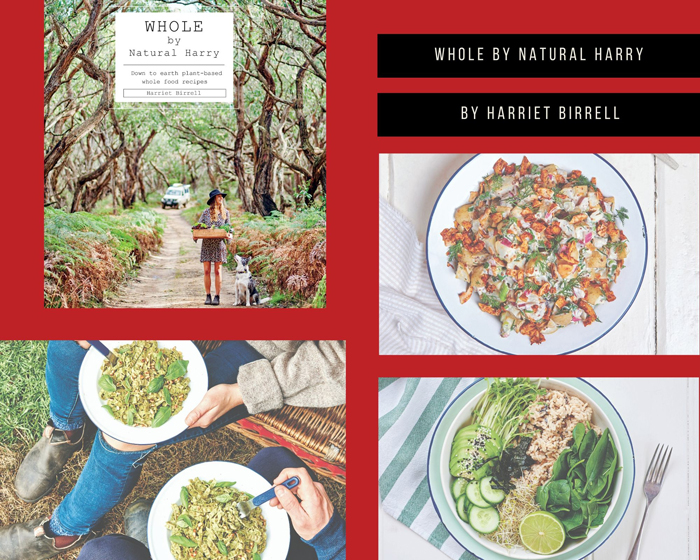 For the Health Food Junkie in the Family:
Harriet Birrell's priorities are good food, wellness, surfing and family. Her beachside lifestyle is coveted by many, along with her philosophy of celebrating and enjoying the abundance of wholefood available in Australia.
A young woman on a mission to show people a different way to think about plant-based food, she started her culinary journey on Victoria's Bellarine Peninsula serving organic smoothies and raw desserts from a caravan on a bush block at Barwon Heads.
This culminated in her first book Natural Harry, and now she serves up a second course with Whole by Natural Harry. When she is not cooking, surfing or tending to her veggie patch with dog Fred by her side, Harriet is busy working on her eco-concept store inspired by her lifestyle, where the emphasis is on functional, consciously produced wares made from naturally occurring materials.
Pesto pasta is one of Harriet's all-time favourite meals – whether served for a Sunday night supper, after arriving home from a weekend away, or as a super-quick and tasty weeknight meal. This recipe utilises mung bean fettuccine, but these days there are many whole, gluten-free pasta options available.
You can also make the pesto ahead of time and freeze it in batches if you have basil growing in abundance.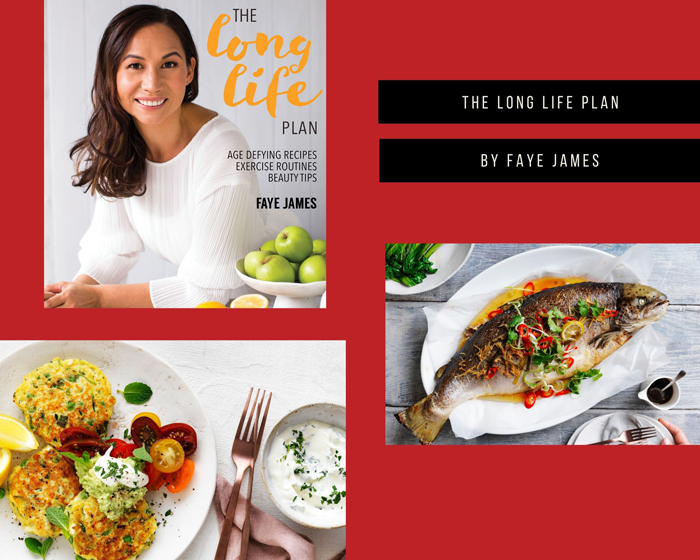 For the Byron Bay Lifestyle Mum:
Reset yourself with deliciously healthy recipes, tips, tools and tricks to regain confidence, self-esteem and energy with The Long Life Plan by Faye James. This 43-year-old mother of two has more than 20 years' experience as a food, health and beauty journalist, as well as being a health and wellness coach.
With 50 age-defying healthy recipes, this book is a must have for the active lifestyle Mum, who loves to cook; there are also 30-minute yoga and Pilates plans, 15-minute beauty routines, alongside money and time saving hacks for longevity.
We share Faye's recipes for zucchini, pea and feta fritters and Asian roasted salmon with you, as versatile dishes that can be made ahead of time, or used for more than one meal.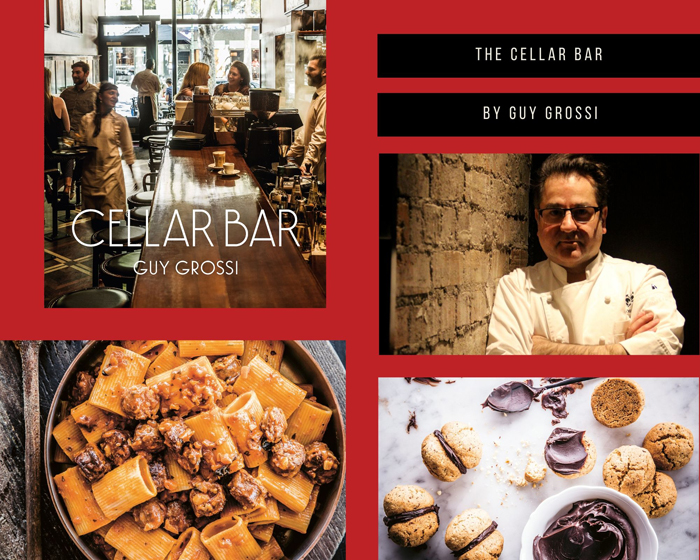 For the Italian Nonna:
A Melbourne institution since the 1950s, The Cellar Bar was the first drink stop for Milanese immigrant Pietro Grossi in 1960. Nearly 60 years on, his son Guy owns the establishment along with three other Italian eateries at the top end of Bourke Street.
In his latest cookbook of the same name, one of Australia's most loved Italian Chefs, Guy Grossi shares his favourite classic recipes from the restaurant. The Cellar Bar is the place where many Melburnians had their first mouthful of spaghetti Bolognese and has long been the meeting point for socialites, one of the reasons dining out has woven itself into the fabric of this cosmopolitan city.
Guy's recipe for paccheri pasta with pork sausage uses large tubes of pasta originating from Campania and Calabria, which go well with a variety of different sauces including this rustic ragu – ideal for a weeknight dinner with the family.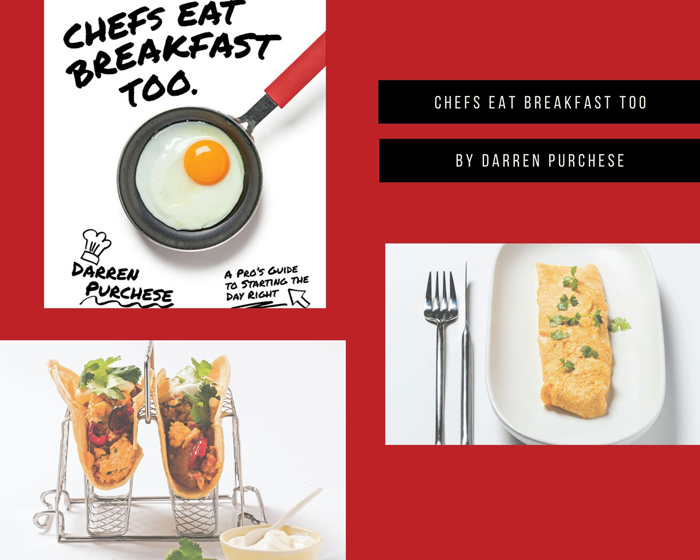 For the Insta-worthy Brunch Lover:
Tired of dry toast? Bored with soggy cereal? Dreaming of breakfast like the local café down the road serves? For those not in a position or frame of mind to head out on a weekend morning, it's easy to make your own Insta-worthy breakfast at home and dazzle friends and family with your new-found cooking skills.
The latest offering in his 'Chefs…Too' book series, British-born pastry Chef Darren Purchese dishes up a myriad of easy options to put on the table in 'Chefs Eat Breakfast Too.' More well known for sweet creations, Darren takes us on a journey of breaky discovery from eggs to pizza and beyond, along with delicious bowls, tacos and pastries.
Who doesn't love pizza, especially cold the morning after a big night out? Darren's not talking about the leftover version here, his recipe for breakfast pizza is the real deal and while the toppings are really up to you, he recommends pork sausages, eggs, cherry tomatoes, buffalo mozzarella, prosciutto, basil and chilli, on a homemade base.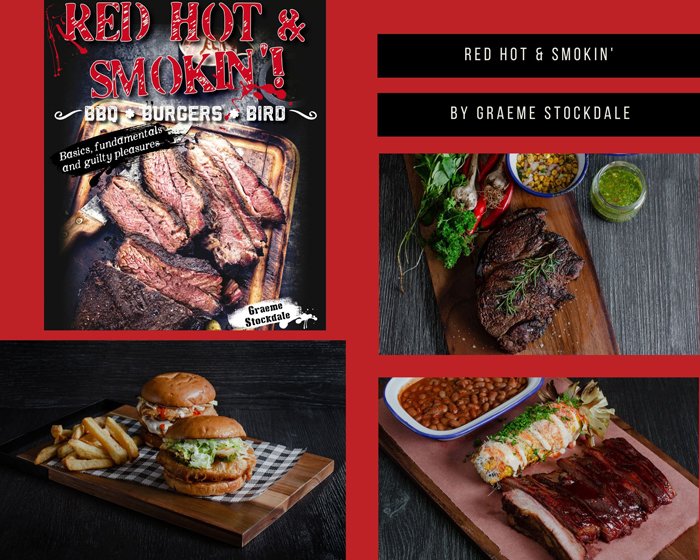 For Those Who Like It Meaty:
As a product of hard work, sauerkraut and a distinct lack of flamboyant culinary ability, it is a miracle Graeme 'Big Red' Stockdale ended up with such an intense passion for everything food has to offer.
Growing up in Albany, Western Australia, Gray was the eldest of three sons to a hard-working German-Polish single mother; despite this isolated upbringing and sauerkraut-sodden childhood, he now leads a team of culinary renegades at his own restaurant The Stockpot Kitchen in Bangalow, New South Wales.
In his new book, Red Hot & Smokin! this bearded and tattooed Chef takes readers on a whirlwind tour of fried chicken, BBQ and burgers with all the extras and sides thrown in, to impart the basics, fundamentals and guilty pleasures of smokehouse cooking.
A big fat rump steak is a beautiful thing, served with charred corn salsa, potato, carrot and onion salad and chimichurri sauce. The steak is oiled, seasoned and left to marinate for an hour, 30 minutes at room temperature, then cooked at a decent heat to your liking.
It is served in big slices, cut across the grain, with the chimichurri sauce and sides to complement the meaty morsels that are on your fork.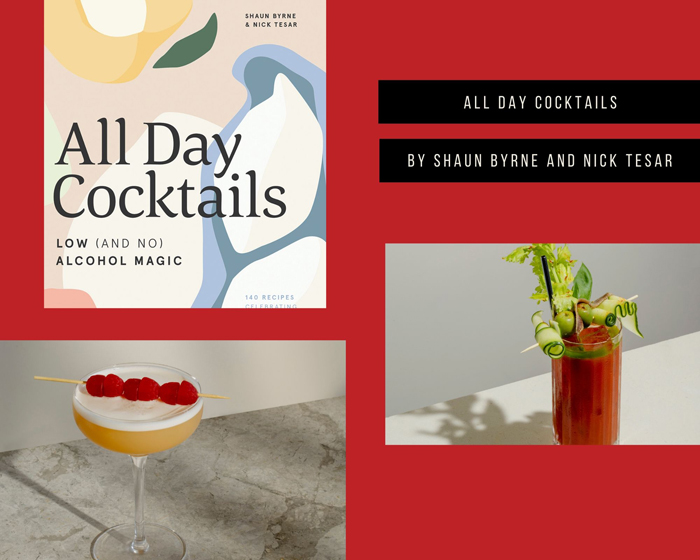 For Those Who Enjoy a Cocktail at Any Time of the Day:
Tapping into the trend of low-alcohol drinking, you can enjoy cocktails at any time of the day with this collection of fresh, flavour-packed recipes sure to make your party guests wake up feeling great the next morning.
All Day Cocktails by Shaun Byrne and Nick Tesar celebrates delicious seasonal ingredients with a strong focus on sustainability, showcasing nearly 50 varieties of citrus, berries, tropical, stone fruit, vegetables, herbs and nuts – showing you how to use them all in your cocktail recipes.
Virgin Mary – the non-alcoholic version of the infamous brunch staple – combines passata, fresh orange juice, verjuice, smoked paprika and basil oil to create a blank canvas for your best Mary garnish. Shaun and Nick are constantly amazed at the lengths some venues go-to when it comes to garnishing their Mary variations, from the usual suspects of celery and cucumber to extravagant fried chicken and sliders. This recipe doesn't contain any alcohol, but if you do need a little hair of the dog, it can be pimped up with 30mL of sweet vermouth.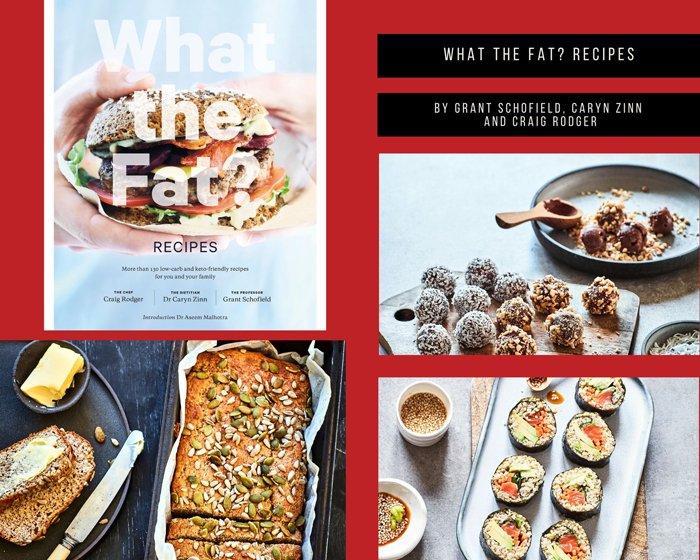 For the Low-carb Enthusiast:
Just in case you don't know what we're talking about – here's LCHF nutrition in a nutshell. It usually stands for low-carb, high-fat, but in this instance, it is low-carb, healthy fat cooking that is delicious, good for you and simple.
This means you are probably going to eat more fat than before, however, the emphasis is on healthy sources of fat. LCHF is not a diet, it's a way of life and a way of eating that celebrates whole foods, which are minimally processed and generally don't come in packages.
From the team behind best-selling book What the Fat? How to Live the Ultimate Low-carb Healthy-fat Lifestyle – Professor Grant Schofield, Dr Caryn Zinn and Craig Roger – offers up this new family-friendly collection What the Fat? Recipes which dishes up 130 easy ideas that make adapting a low-carb, healthy-fat lifestyle achievable for everyone.
Those looking for the classic rich 'keto fat bomb', here's WTF chocolate truffles that are guaranteed to be simple, tasty and full of fat. Don't eat them all at once – they're so rich you'll only need one or two; don't say we didn't warn you!
These dangerous delights will keep for up to two weeks in the refrigerator when stored in a container with a tight-fitting lid.