By Leigh O'Connor.
As a product of hard work, sauerkraut and a distinct lack of flamboyant culinary ability, it is a miracle Graeme 'Big Red' Stockdale ended up with such an intense passion for everything food has to offer.
Growing up in Albany, Western Australia, Gray was the eldest of three sons to a hard-working German-Polish single mother; despite this isolated upbringing and sauerkraut-sodden childhood, he now leads a team of culinary renegades at his own restaurant The Stockpot Kitchen in Lismore, New South Wales.
"I do love food. I live it. I breathe it and I embody it. I've been called obsessed, neurotic, ridiculous, insane and obscene (all by my wife), with the intensity that I feel for food, but it completely pays off," he says.
"I order, wheedle, cajole and instruct my team, administering light floggings as required. A well olive-oiled machine, we weave our magic to regularly feed 300 people a night on my Southern fried chicken and smokehouse barbeque menu."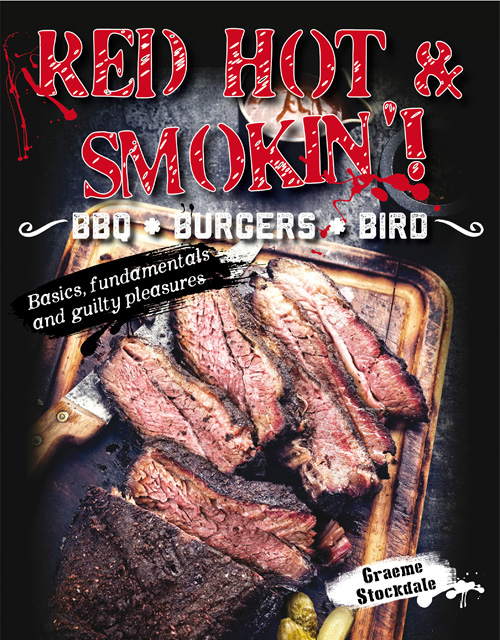 In his new book, Red Hot & Smokin! this bearded and tattooed Chef takes readers on a whirlwind tour of fried chicken, BBQ and burgers with all the extras and sides thrown in, to impart the basics, fundamentals and guilty pleasures of smokehouse cooking.
Master the art of the smoker, experiment with pickles and sauces and learn to bang together the perfect burger in this food-based commentary of Gray's 'not so very glossy life.'
"I am fortunate enough to be in the best profession in the world. Sure, the long hours and 50-degree kitchen heat in the middle of Summer mean I may have a severe electrolyte deficiency and a standing prescription for chafe relief cream every December through to February," he jokes.
"And the constant companionship of people using the vernacular of a sailor means I will never be able to work in primary schools. But I still reckon it is the best life ever."
Gray says being flexible in the kitchen is a great thing, you can come home thinking you want to make one thing; see a couple of different ingredients and decide to go off on a slight tangent, notice something else and end up making a totally different dish.
"I like to let the food lead me off on a journey and in that case, a point-to-point itinerary won't suffice. I like the food to take me out to parties… and show me a damn good time."
His biggest tip to home cooks is to always read the whole recipe, before starting to cook.
"That way you get a gist for the whole thing and it is truly a lot harder to screw up. Let's face it, you don't want to be marooned on a deserted island, starving for something to eat and about to cook your dinner, only to realise you didn't pre-soak and cook the beans and now it's going to be hours away, do you?"
From sauces to the big red rub, this book covers all aspects. The dry rub for meats that is both red in colour and big in flavour is Graeme's own creation in honour of his nickname 'Big Red,' and is a go-to flavour enhancer for many of the recipes.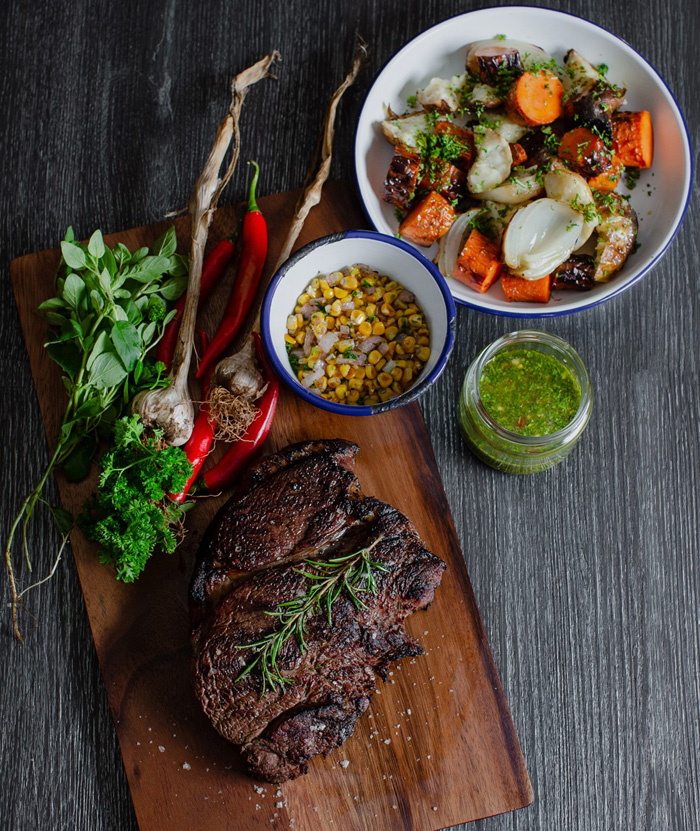 A big fat rump steak is a beautiful thing, served with charred corn salsa, potato, carrot and onion salad and chimichurri sauce. The steak is oiled, seasoned and left to marinate for an hour, 30 minutes at room temperature, then cooked at a decent heat to your liking.
It is served in big slices, cut across the grain, with the chimichurri sauce and sides to complement the meaty morsels that are on your fork.
After three hours in the depths of the smoky abyss, these pork ribs come out tanned, tender and delicious, along with sides of charred corn on the cob, BBQ pit beans and BBQ sauce.
"The taste of smoky goodness mixed with the elation of chewing a damn fine piece of meat from the bones, some of my favourite sides and a kick-ass BBQ sauce makes me a happy, happy man," Gray says.
The ribs are first seasoned with the big red rub and then smoked for two hours, spritzed twice with apple juice. After being covered with butter and sugar, then wrapped in tin foil, they are returned to the smoker for another 60 minutes.
To finish, they are glazed with the brown sugar and maple syrup BBQ sauce until sticky and finger-licking good. The pit beans are a great side for a barbeque, but make sure to make extra and freeze for a lazy weekend brunch, best served with sausage and eggs.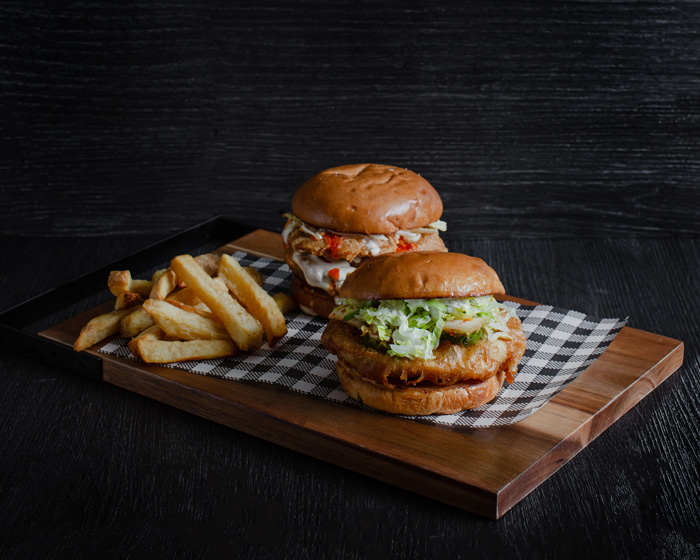 This beer battered fish burger can be made with any fresh-caught fish that is good for frying and Gray recommends asking your local fishmonger for advice. The burger is topped with fiery looking, fermented chilli cabbage condiment kimchi, pickled radish and housemade Dijon mustard and apple cider mayonnaise.
The kimchi can be stored in sterilised jars or plastic containers in the fridge – it can be eaten straight away, however, Gray recommends letting the flavours develop for a few days – it should last for a month or two.
This book is infused with humour, life stories and how a love for barbeque food and fried chicken has taken over life, resulting in recipes for everything from cracking good condiments to burger-geddon and all things meat in between.
It is sure to become a staple ingredient for Summer feasts and comfort food to sooth the soul and appetite.
Red Hot & Smokin!, New Holland Publishers RRP $35.00 available from all good book retailers or online www.newhollandpublishers.com.