"Eat food as close to its natural state as possible and look after yourself. But don't be a goose about it!" ~ Harriet Birrell.
Harriet Birrell's priorities are good food, wellness, surfing and family. Her beachside lifestyle is coveted by many, along with her philosophy of celebrating and enjoying the abundance of wholefood available in Australia.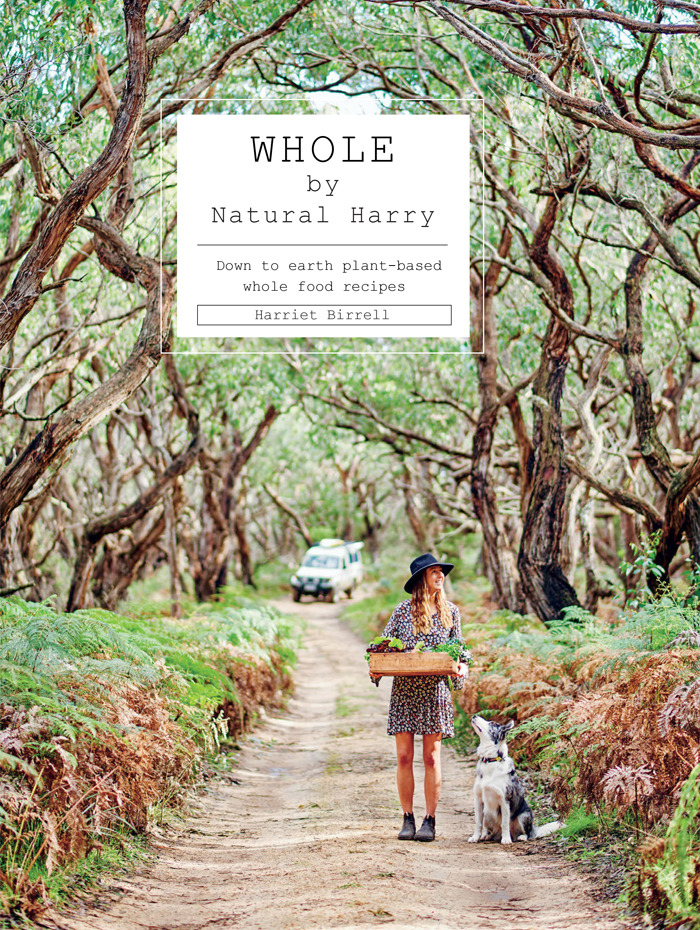 A young woman on a mission to show people a different way to think about plant-based food, she started her culinary journey on Victoria's Bellarine Peninsula serving organic smoothies and raw desserts from a caravan on a bush block at Barwon Heads.
This culminated in her first book Natural Harry, and now she serves up a second course with Whole by Natural Harry. When she is not cooking, surfing or tending to her veggie patch with dog Fred by her side, Harriet is busy working on her eco-concept store inspired by her lifestyle, where the emphasis is on functional, consciously produced wares made from naturally occurring materials.
"So many of life's memorable moments and connections happen over food," she says.
"I created this new book with family, friends and the wider Natural Harry community in mind. I hope your copy finds a permanent home on the kitchen bench and becomes lovingly bookmarked and tattered, with occasional splatter from time spent preparing delicious meals."
From nourishing breakfasts, salads and bowls to hearty main dishes and divine desserts, Whole contains more than 100 plant-based recipes, showcasing wholefoods in a way that's simple, satisfying and most importantly, tasty.
There are easy weeknight meals like lasagne, meatballs, nachos and pasta, along with Harriet's favourite hearty salads, go-to nourish bowls, sharing options and signature desserts. In all recipes, refined sugar has been replaced with whole vitamin and mineral-rich ingredients such as Medjool dates, banana and maple syrup; while refined flours are replaced with minimally processed whole grains.
Only a few recipes contain gluten and these are accompanied by gluten-free alternatives in Harriet's notes – all these meals are real, satisfying, nourishing and healthy dishes – true comfort food.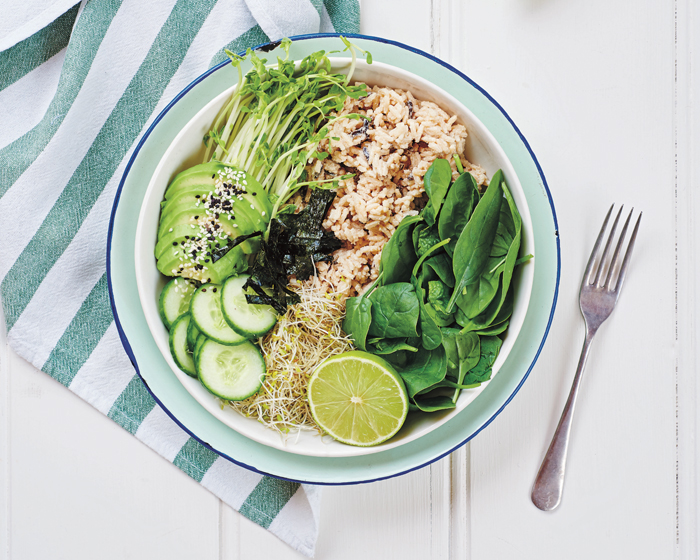 Ideal when craving a big bowl of green goodness, her garlicky wild rice greenie bowl recipe works just as well with quinoa or brown rice. The rice provides all the flavour, texture and substance to accompany loads of alkalising greens and Harriet urges home cooks to have fun choosing their favourites, best enjoyed with a squeeze of lime and a creamy avo.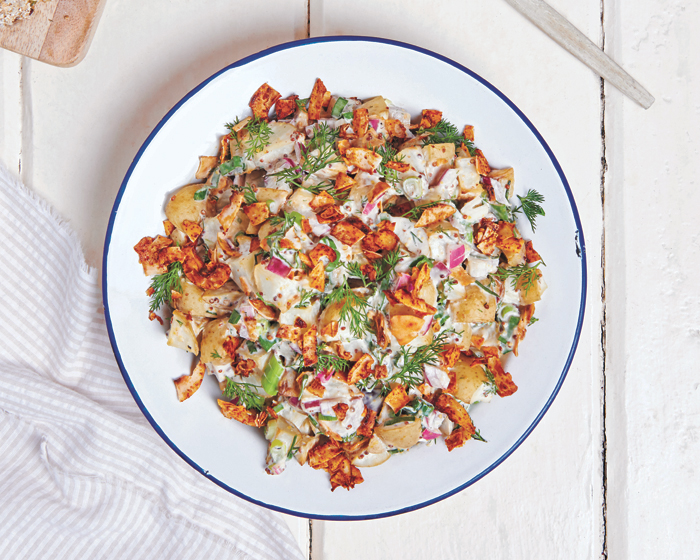 "Traditional potato salad is a bit of a nostalgic dish for me and one of the reasons I wanted to come up with a completely dairy and egg-free wholefood alternative," she says of her recipe for creamy roast potato and dill salad.
"The result, I think tastes even better with the same great comforting quality and the tangy mustard dressing is so simple to make."
The potatoes are roasted to give extra crunch, but can just as easily be steamed, while the bite of red and spring onion and smokiness of coconut 'bacon' make this a dish you will want to take next time you are asked to bring a plate.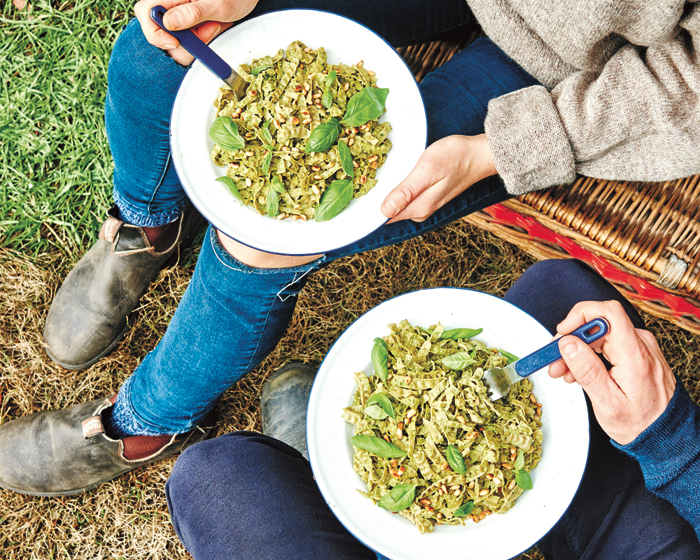 Pesto pasta is one of Harriet's all-time favourite meals – whether served for a Sunday night supper, after arriving home from a weekend away , or as a super-quick and tasty weeknight meal. This recipe utilises mung bean fettuccine, but these days there are many whole, gluten-free pasta options available.
You can also make the pesto ahead of time and freeze it in batches if you have basil growing in abundance.
"The idea for this book came to me as I was enjoying a delicious hot breakfast while camping on the shores of Fortescue Bay, enclosed by a wild Tasmanian coastline. It is a careful selection of the recipes that I made on that trip and also those I make at home all the time.
"You won't find anything elaborate, challenging or gourmet. This is down-to-earth, good, whole, satisfying food with a modern twist," Harriet explains.
For those cooks interested in the relationship between food and wellbeing, Whole by Natural Harry is sure to become a kitchen staple and inspiration for many memorable meals with family and friends.
Credits: This is an edited extract from Whole by Harriet Birrell published by Hardie Grant Books $50.00 and is available where all good books are sold. Photography: Nikole Ramsay.