Every Mum wants to look good, eat well and enjoy the simple things in life. What better way to spend Mother's Day than with your feet up, a great book to read and someone spoiling you rotten?
From fashion tips to age-defying recipes, there's a book out there for all Australian Mums… here are our favourites for Mother's Day 2019: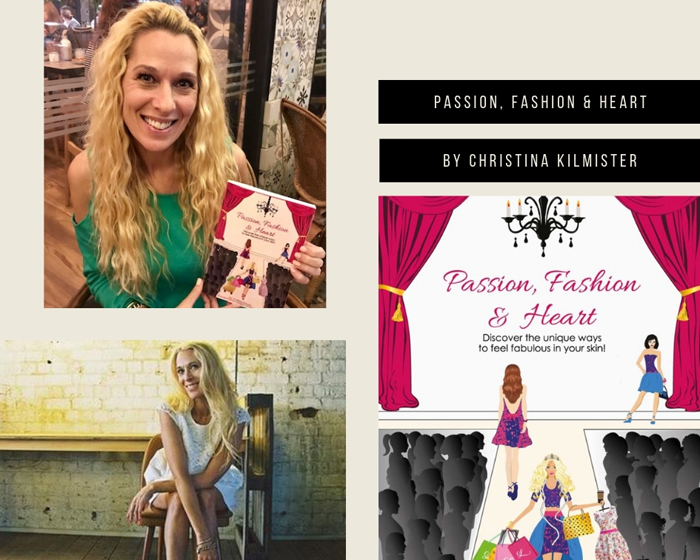 For the Melbourne Latte Mum:
Already on the Amazon bestseller list and only released in March, Kiwi and international designer Christina Kilmister brings us her first book – Passion, Fashion & Heart. Bursting onto the international fashion scene with her Lilika Designs label and showing at LA Fashion Week, as well as invitations to Paris, London, Milan and New York, Christina is the youngest of four girls from a Kiwi-Greek background.
Growing up, her mother Lilika (after whom her design label is named) would surprise her daughters with creations from her sewing machine at the end of their beds when they woke up in the morning - it's no surprise Christina has emulated that same passion through the generations.
Turning her back on the corporate world, she founded her own brand and uncovered her purpose – she was here to empower and inspire the sisterhood through fashion. That's what this book does, there are anecdotal tales of clumsy, ditzy Christina and there are inspirational moments when all who read it will be in awe of what this Mum and Nanna has achieved in such a short time.
Now Bollywood has come calling… at the end of June Christina heads to India for seven weeks to design 400 costumes, manage a team of tailors, cutters, pattern makers and stylists for an action-comedy movie.
"My book is about following my heart, walking away from all that was safe and secure in a corporate career to live my passion for designing. That journey took me to Hollywood and the Big Apple, now another adventure is on the horizon… big, beautiful Bollywood style!" she tells AGFG.
I found this book hard to put down, Christina's writing style grabs you from the first paragraph with an almost Carrie Bradshaw-like vibe that entertains yet offers constructive advice for all body types out there. It is raw, honest and emotional, but most of all it is entertaining.
Following the journey of five women unhappy with their body shapes and totally out of place in their own skin, to Christina's tips for your all-encompassing little black bag, this book is a must read for Mums out there looking to find their inner posh and become the woman we know we are on the inside.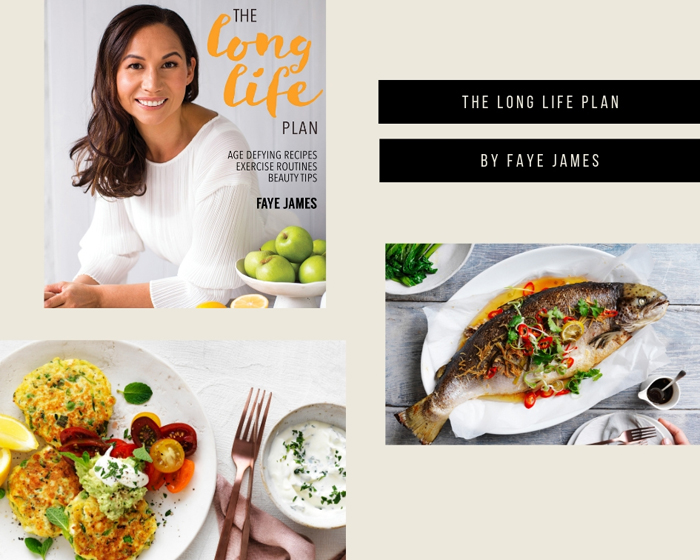 For the Byron Bay Lifestyle Mum:
Reset yourself with deliciously healthy recipes, tips, tools and tricks to regain confidence, self-esteem and energy with The Long Life Plan by Faye James. This 43-year-old mother of two has more than 20 years' experience as a food, health and beauty journalist, as well as being a health and wellness coach.
With 50 age-defying healthy recipes, this book is a must have for the active lifestyle Mum, who loves to cook; there are also 30-minute yoga and Pilates plans, 15-minute beauty routines, alongside money and time saving hacks for longevity.
We share Faye's recipes for zucchini, pea and feta fritters and Asian roasted salmon with AGFG Mums, as versatile dishes that can be made ahead of time, or used for more than one meal.
Faye's inspired healthy living plan not only gets your groove back, but also gives you more time to do all the things in life you really want to do.
"Being healthy is not something that just happens one day and stays that way," Faye explains. "You need to wake up every day and do things to get you there. Then the same things that got you there need to be repeated to stay there.
"Eat healthy food. Run. Do yoga. Be kind."
For the Vegetarian Mum:
The road to feeding your children isn't always straight as David Frenkel and Luise Vindahl know only too well. With three children between them, who have been raised on a mainly vegetarian diet, there are days when the plates end up on the floor, they have to bribe or bargain, or spend hours in the kitchen cooking for the family only to end up serving a grilled cheese sandwich.
Little Green Kitchen is a compilation of simple vegetarian and family recipes with more than 70 fun, modern, wholesome and vegetable-focused meals created with kids' palates in mind. From everyday meals to party food, snacks and drinks, this book offers inspiration and upgraded suggestions for adults so the recipes can be enjoyed by the whole family.
The couple behind award-winning vegetarian food blog Green Kitchen Stories, David and Luise have followers all over the world and have been leading the path for greener eating habits for the past decade from their base in Stockholm.
Their recipe for pumpkin and chocolate stew with millet is an ideal vegetarian dish for all ages, while the pumpkin has a sweet flavour and soft texture, the main selling point for little ones is the chocolate!
For Mums who have run and lost the lunchbox gauntlet, the couple has put together potato, pea and spinach tortillas. Their children's favourite during a holiday to Barcelona, where they are served cold on the counter of most tapas bars, these triangles can be eaten with your hands and ideal in a lunchbox with a little side salad.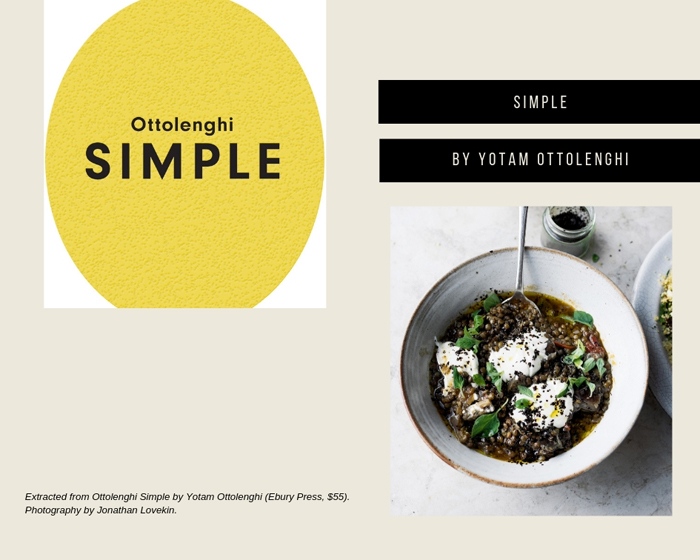 For the Corporate Mum:
There are all sorts of ways to get a meal on the table as most Mums will agree, and they depend on what sort of cook you are. One person's idea of cooking simply is the next person's culinary nightmare…
For Yotam Ottolenghi, it's about being able to stop at his greengrocer on the way home, pick up a couple of things that look good and make something within 20 or 30 minutes of getting home. This Israeli-English Chef, restaurant owner and food writer, co-owns five delis and restaurants in London, as well as being the author of several bestselling cookbooks, including his latest offering Ottolenghi Simple.
"Cooking for me has always been about abundance, bounty, freshness and surprise. Four big words to expect from a plate of food, so a single sprig of parsley was never really going to cut the mustard," he says. "The reason I'm so excited about Ottolenghi Simple is that it's full of recipes which are still distinctly Ottolenghi, but are simple in at least one (but very often in more than one) way."
SIMPLE is actually an acronym for the sections of the cookbook – S is for short on time, I for 10 ingredients or less, M for make ahead, P for pantry, L for lazy and E for easier than you think.
From braised eggs with leek and za'atar to Bridget Jones' pan-fried salmon with pine nut salsa, there is a recipe here for every taste and palate. His dish of puy lentils with aubergine, tomatoes and yoghurt is a great example of how he takes a set of familiar ingredients and serves them in a new light.
This is a great cookbook for those who want to be more adventurous without having to put hours in the kitchen, such as busy working Mums.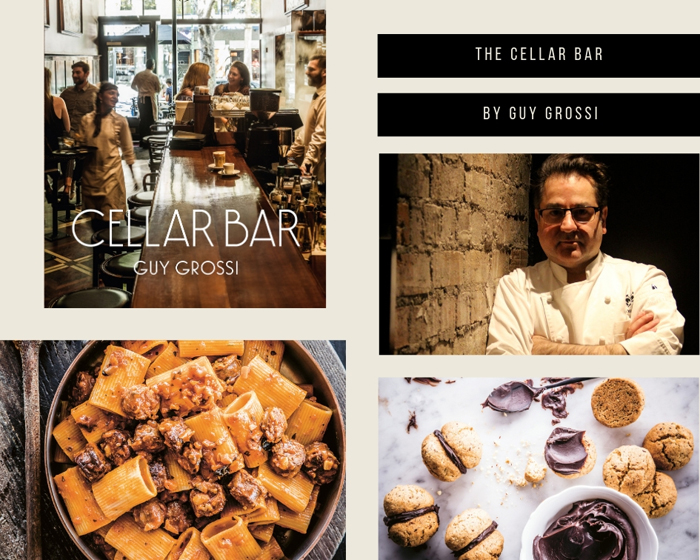 For the Italian Mum:
A Melbourne institution since the 1950s, The Cellar Bar was the first drink stop for Milanese immigrant Pietro Grossi in 1960. Nearly 60 years on, his son Guy owns the establishment along with three other Italian eateries at the top end of Bourke Street.
In his latest cookbook of the same name, one of Australia's most loved Italian Chefs Guy Grossi shares his favourite classic recipes from the restaurant. The Cellar Bar is the place where many Melburnians had their first mouthful of spaghetti Bolognese and has long been the meeting point for socialites, one of the reasons dining out has woven itself into the fabric of this cosmopolitan city.
"My father was just one of the many thousands of immigrants from all over the world who have contributed to Melbourne's unique food culture. Take a walk down any of the city's orderly grid of streets and you will smell, see and feel the influences of world cultures."
Guy's recipe for paccheri pasta with pork sausage uses large tubes of pasta originating from Campania and Calabria, which go well with a variety of different sauces including this rustic ragu – ideal for a Winter weeknight dinner with the family.
Eggplant is known the world over and has many reincarnations, such as this parmigianarecipe with tomato, garlic, basil, mozzarella and oregano. The sweetness of the eggplant teamed with the acidity of the tomato are such homely flavours and while this dish works well on its own, it is also great to put in the centre of the table and serve with mains or antipasto.
This recipe for Lady's Kisses – hazelnut cookies with dark chocolate ganache – are the ideal treat to have in your pantry when unexpected guests drop by, or to treat Mum with on her special day.
Happy Mother's Day everyone, from us here at AGFG… and happy reading!