"Every now and then, someone comes along who just sees things differently, and this young Aussie lad is a rare, talented individual. The way Josh works is fresh, unusual and exciting and he shows an incredible eye, which is really reflected in the pages that follow. You can't fake creativity, and I rarely see flair like this." – Nigella Lawson.
Josh Niland is endlessly fascinated by the creative opportunities presented by fish – the untapped potential, flavour, texture and appearance inspire him every day.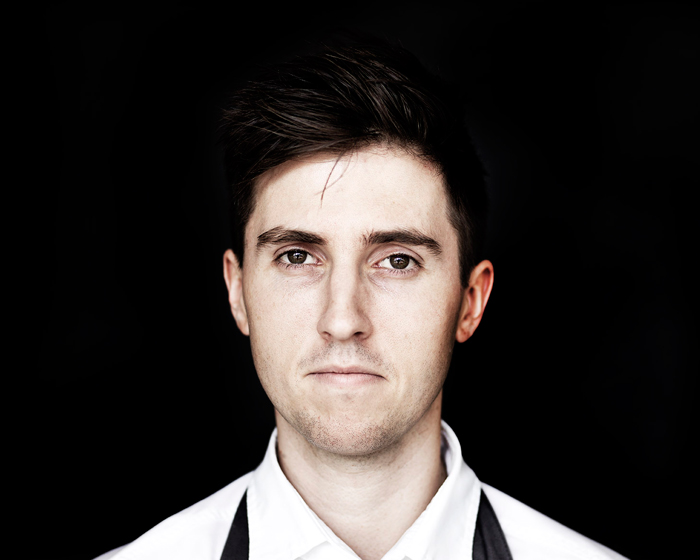 This Sydney Chef, the brainchild behind Paddington restaurant Saint Peter and Australia's first sustainable fishmonger The Fish Butchery is acclaimed around the globe for his world-leading approach to using the whole fish and wasting nothing.
With nose-to-tail cooking of animals readily accepted worldwide, Josh has set out to bring that same philosophy to fish. From sourcing and butchering to dry ageing and curing, he challenges everything we thought we knew about what swims in our oceans.
In his first book, The Whole Fish Cookbook, Josh brings new ways to cook, eat and think about fish – be warned though, some of these recipes are definitely for those who know their way around the kitchen.
Featuring more than 60 recipes for dozens of fish species, ranging from cod liver pate on toast to roast fishbone marrow, this cookbook will soon have readers seeing there is so much more to fish than just the fillet.
Josh suggests our entire way of thinking about how we process fish needs to be overhauled, with far more consideration given to elements that would traditionally be considered 'waste'. Understanding the different parts of a fish and the methods of fish cookery leads to treating this complex source of protein with the same nose-to-tail reverence as meat.
We all want to eat more fish, but who wants to be bothered spending the time, effort and money cooking that same old salmon fillet on repeat, when you could be trying something new and delicious?
While we are aware of the valuable health benefits, fish is the one protein most of us cook very little of and when we do, it is with little imagination.
"This book takes that message to a wider audience," Josh explains. "It is not just another seafood recipe book. You won't see any of the typical 'glamorous' images of fish sitting glistening on beds of freshly shaved ice here.
"Instead, I hope you'll find a sense of dryness and approachability to the idea that fish isn't the smelly, slimy and bony ingredient that strikes fear into all of us; but is rather something that is individual – species to species and piece to piece – each coming with its own characteristics and a method of cookery that suits it best."
Josh says understanding the different parts of a fish and cookery methods will put home cooks in a better place to harness the potential excellence of every species of fish and learn to treat food in general, more sustainably.
"The key to good fish cookery is, above all, confidence and understanding the species you are cooking and the method you choose to apply to get the best possible result."
As well as recipes, there's also step by step instructions on how to choose the freshest fish at the markets, fish butchery, storage and dry ageing – complete with stunning photography by Rob Palmer, some of which is sure to challenge your perceptions of seafood.
Eating raw fish is not for everyone, but for Josh it is a clean, honest way of getting to taste what the fish is like; while dressings and seasoning are the key to heightening the subtle flavours that are present.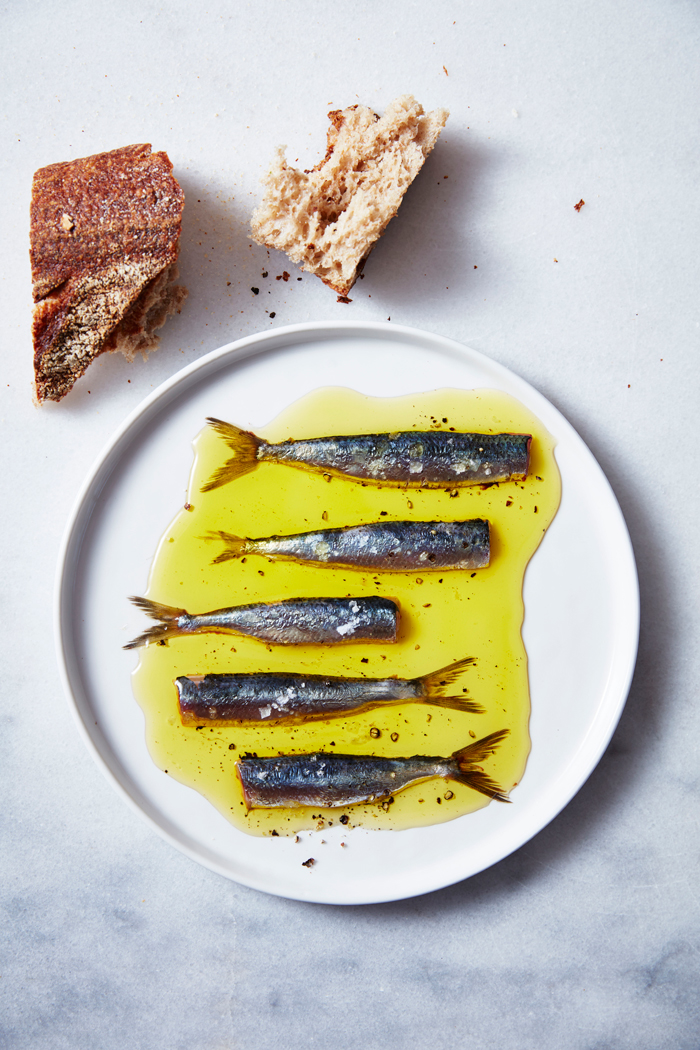 His recipe for sardines and anchovies in lemon thyme oil is a must if you can source ultra-fresh sardines and anchovies. It is critical to the texture and flavour of this dish that the fish are served warm, not cold, and still be raw.
"To have both these beautiful fish together on one plate is more significant in my eyes than seeing truffle and foie gras together."
There are also step by step instructions on how to fillet the sardines, just don't throw anything away… the bones, head and gut can be used to make garum fish sauce.
As an apprentice Josh would eat out in Sydney's restaurants as frequently as he could, often whole pay cheques would be blown on extravagant meals. It was one of those occasions at restaurant Bistrode when he tried a simple poached kingfish dish with artichokes, cooked in sauce barigoule.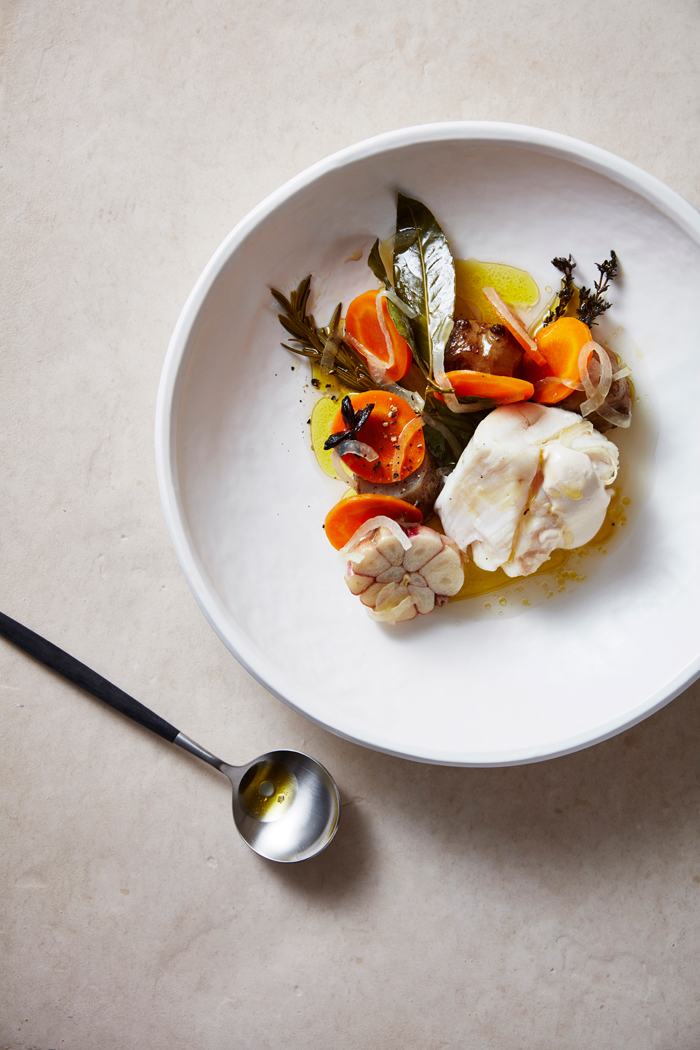 His interpretation – poached hapuka, artichokes and garlic mayonnaise – can also be made with bass, grouper or cod fillets. The barigoule stock has a generous layer of oil on top of it, don't discard it as it acts as a vinaigrette for the fish; while the aromatics and vegetables used in the recipe make a beautiful garnish for the finished dish.
"I hope this book both inspires you to select from a more diverse array of fish species and complementary methods of preparation, while giving you a better understanding of an exciting new area of fish cookery," Josh says.
Let's leave the last word on this cookbook to Jamie Oliver…
"A mind-blowing masterpiece from one of the most impressive Chefs of a generation."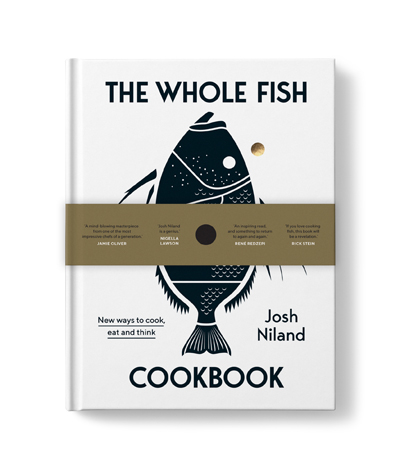 This is an edited extract from The Whole Fish by Josh Niland published by Hardie Grant Books AU $55.00 NZ $60.00 and is available where all good books are sold. Photographer: Rob Palmer 2019.