By Leigh O'Connor.
"The scent of frangipani blossoms hanging in humid air. Shimmering sounds of a gamelan orchestra making rhythmic, mesmeric music. Dragging sticks of smoky chicken satay through salty-sweet peanut sauce. These are some of the sharpest memories of my childhood." - Eleanor Ford.
Steep verdant rice terraces, ancient rainforests and fire-breathing volcanoes create the landscape of the world's largest archipelago – Indonesia. While visiting this traveller's paradise is on hold, we can still taste its cuisine, which is as vibrant and thrilling as its scenery.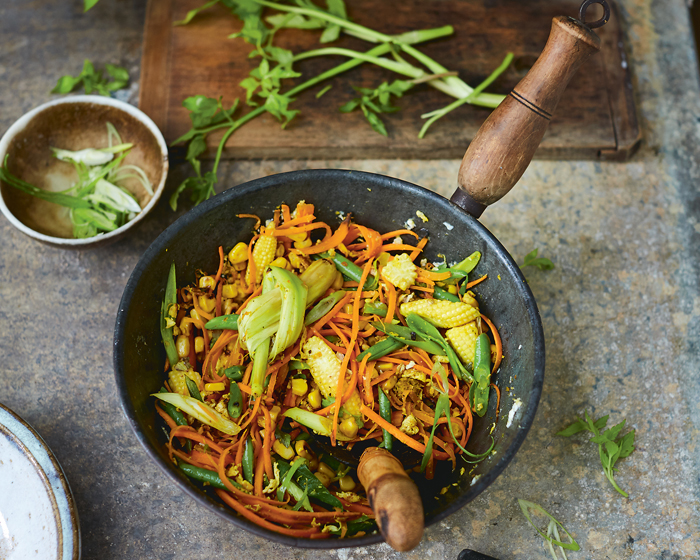 This is where food writer Eleanor Ford grew up. Her architect father designed hotels in Bali and Java, taking the family back year after year to other-worldly locations, where Sultan's palaces and coffee plantations shrouded in morning mist created an intoxicating mix of magical memories.
"Life was filled with exploration and our days fell to a new rhythm," she recalls in her latest cookbook Fire Islands – Recipes from Indonesia. "Painted boats with crab claw sails slid onto the beach after dawn fishing trips. The call of morning market traders meant time for snacks of chilli-flecked omelettes, pancakes the colour of pale jade filled with treacly palm sugar and young coconut water to drink from the shell.
"At dusk my parents would light aromatic clove cigarettes to ward off mosquitos and soon the pulsating night-time call of crickets would start."
Moving back from London with her husband Sebastian and young children many years later, Eleanor was captivated by the colours, sounds and tastes that had mesmerised her as a child.
Fire Islands is a deeply personal and intimate portrait of a country and its cooking, exotic yet achievable recipes brought to life with stunning photography of not only the food but also the landscape.
From crunchy street food snacks to shared feasts, readers are taken on a culinary spice journey of discovery through the islands, spirits and flavours of Indonesia.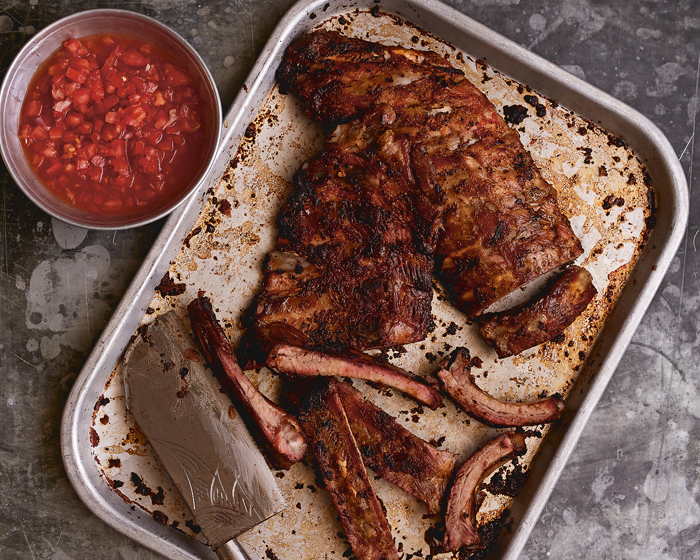 If you like your food fiery, then Manado in northern Sulawesi is the place for you. Here fragrant spices and the heavy use of chilli typify the food for a heat that hits you in shouts, rather than whispers. Bush meats from wild boar to python fill the butchers' markets - a little less exotic, this recipe for fiery Sulawesi pork ribs carries big flavours sure to entice.
The heat comes from red and bird's eye chillies, offset by the tang of lime juice and sweetness of palm sugar. An ideal accompaniment is the sunshine colours of gold, orange and turmeric in this golden vegetable stir fry of sweet and baby corn, carrots, green beans, spring onions and Chinese celery.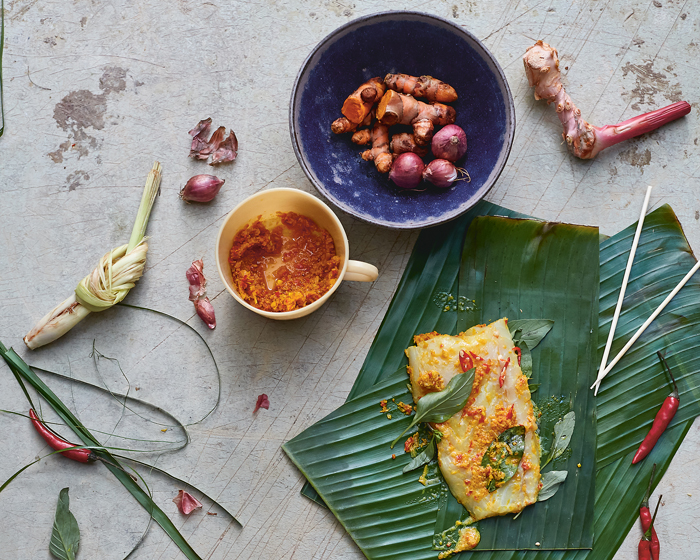 Opening your own banana leaf parcel at the table to reveal a delicately flavoured fish fillet, brings pleasing drama to a meal. Any white fish can be used for these steamed fish parcels with lemon basil, chilli, coconut milk, tomato and lemongrass.
If you can't find banana leaves, use tin foil instead, but they are worth seeking out in Asian supermarkets for the subtle herbal taste they impart.
From the refined cooking of Java to the spicy heart of Sumatra and over the water to the festival foods of Bali, Fire Islands is a definitive guide to Indonesian cooking and will appeal to all those who enjoy heat and spice in their lives.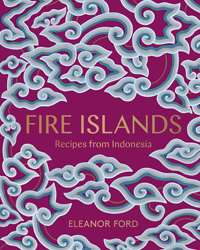 'Images and recipes from Fire Islands by Eleanor Ford, Photography by Kristin Perers. Murdoch Books RRP '$49.99'. Out now.