By Leigh O'Connor.
"All Day Cocktails is more than your average cocktail book. It's a small step towards sustainability via flavour-packed low and no alcohol drinks. This is something Nick and I are incredibly passionate about, and that we've been focusing on behind the bar for years." – Shaun Byrne.
Tapping into the trend of low-alcohol drinking, Mum can enjoy cocktails any time of the day with this collection of fresh, flavour-packed recipes sure to make her wake up feeling great the next morning.
All Day Cocktails by Shaun Byrne and Nick Tesar celebrates delicious seasonal ingredients with a strong focus on sustainability, showcasing nearly 50 varieties of citrus, berries, tropical, stone and pome fruit, vegetables, herbs and nuts – showing you how to use them all in your cocktail recipes.
Mixing drinks since he was legally allowed to, Shaun spent four years working in restaurants and bars in Europe before returning to Australia to become part of Melbourne's revered Gin Palace family.
During that time, he teamed up with winemaker Gilles Lapalus to start a business producing what has become the best-regarded vermouth in Australia and in 2018, they released The Book of Vermouth.
Shaun has since joined with Nick Tesar in a company called Marionette, where they work directly with Australian farmers to make cocktail staple liqueurs.

A world-class competition bartender with an impressive resume of Melbourne it-list restaurants to his name, it was during his previous role at Bar Lume in the acclaimed Lume restaurant where his enthusiasm for liqueurs took flight, as Nick focused on thinking laterally to extract flavour, using the best equipment available.
"We often get asked why we make low and no alcohol cocktails," Shaun says. "The simple answer is that there's more demand for them as people make positive lifestyle changes. Also, you can drink more of them and still remain level-headed.
"It definitely throws up some exciting challenges, you really have to get creative devising and using ingredients, you wouldn't usually see in mixed drinks. Here, we've put what we have learned and created into print so that you can mix your own low and no alcohol cocktails at home."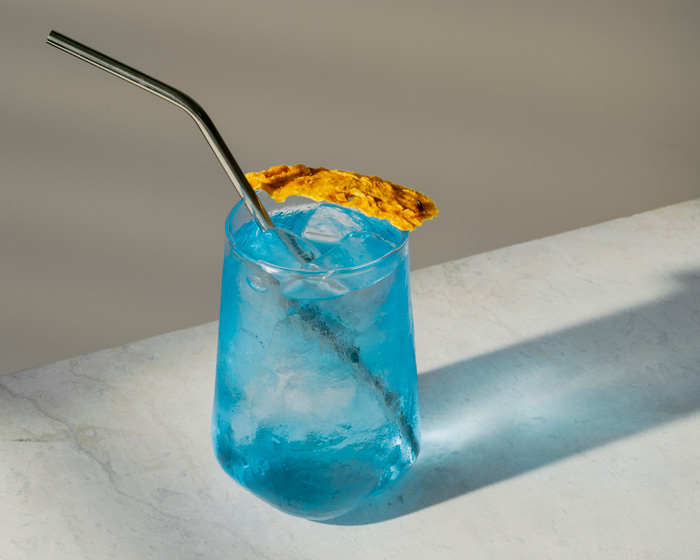 Used in the recipe for 54 Mangoes, kombucha is fermented tea so you could say that it is 'funky' tea. Since this cocktail contains mangoes, 'funky mangoes' would have sufficed as a name, but it doesn't sound inviting according to Shaun.

"Something funky that always appealed to me at least was Studio 54 and this cocktail pays homage to that New York nightclub," he explains.
The delicious drink contains a small amount of vermouth, along with lemongrass syrup, kombucha, ginger, blue food colouring and dehydrated mango as a garnish – just be aware the mango vermouth needs to be made the night before.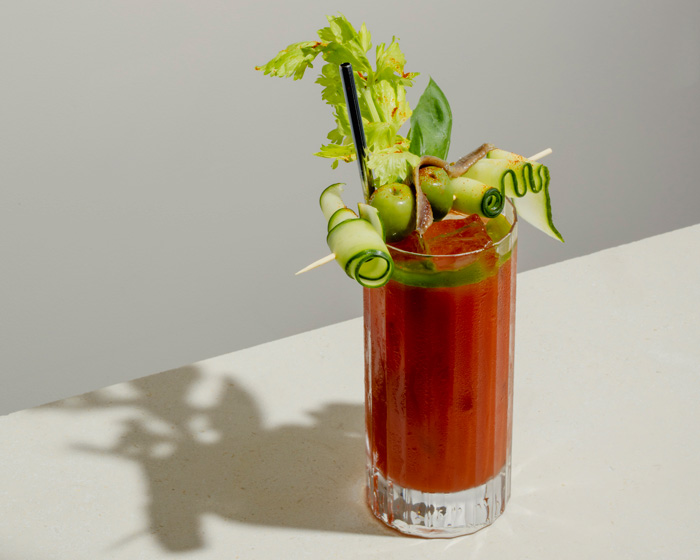 Virgin Mary – the non-alcoholic version of the infamous brunch staple – combines passata, fresh orange juice, verjuice, smoked paprika and basil oil to create a blank canvas for your best Mary garnish.

Shaun and Nick are constantly amazed at the lengths some venues go to when it comes to garnishing their Mary variations, from the usual suspects of celery and cucumber to extravagant fried chicken and sliders.
This recipe doesn't contain any alcohol, but if you do need a little hair of the dog, it can be pimped up with 30mL of sweet vermouth.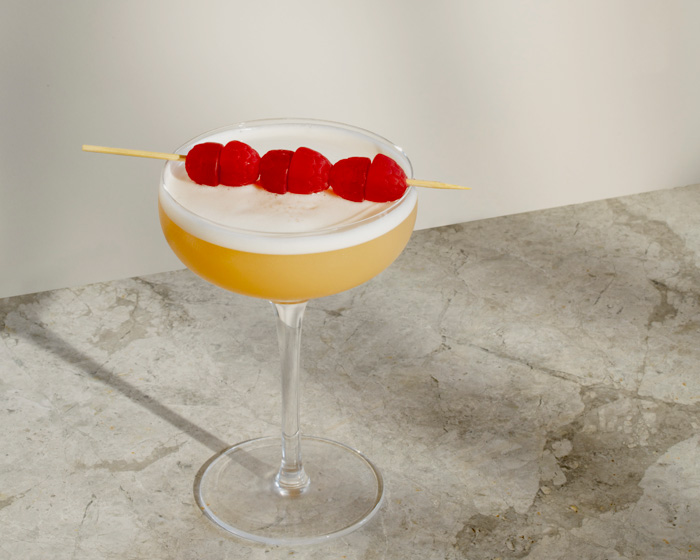 At most school fetes there is always a mother selling rocky road at a sweet stall, this cocktail recipe for Sweet-stall Memories pays respect to this playful and popular treat, with all the components of salted peanuts, coconut and raspberry lollies - minus the chocolate - which is replaced with whiskey.

Whether you pick the ingredients from your garden or buy them from a farmers' market; whether you're a bar nerd or a beginner, this book is for you with sections on bar equipment and techniques, basic recipes for common ingredients and dream drinks to wow family and friends.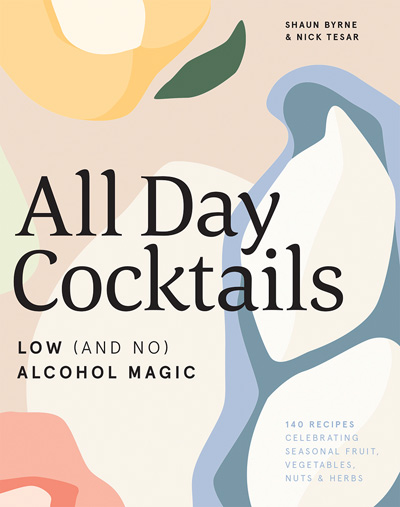 This is an edited extract from All Day Cocktails by Shaun Byrne & Nick Tesar, published by Hardie Grant Books, RRP $34.99 and is available in stores nationally.