"When you taste Darren's cooking, you can taste his passion and love for the ingredients – his profound understanding of food and his respect for each element, oozes from every mouthful." – Fifi Box.
Tired of dry toast? Bored with soggy cereal? Dreaming of breakfast like the local café down the road serves? For those not in a position or frame of mind to head out on a weekend morning, it's easy to make your own Insta-worthy breakfast at home.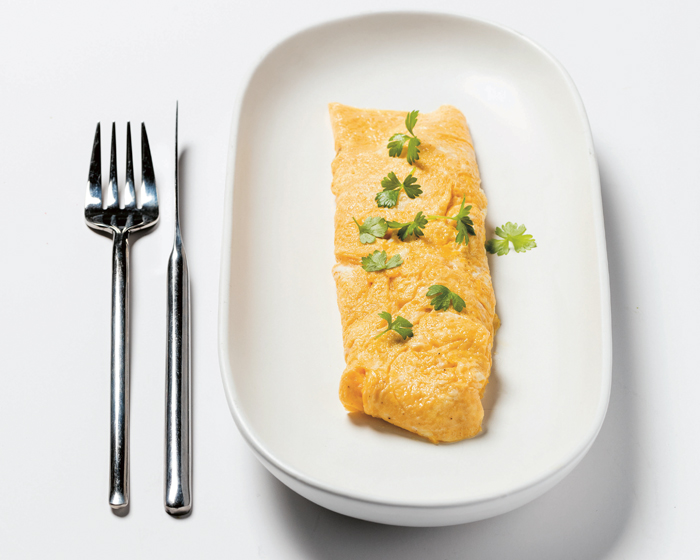 The latest offering in his 'Chefs…Too' book series, British-born pastry Chef Darren Purchese dishes up a myriad of easy options to put on the table in 'Chefs Eat Breakfast Too.' More well known for sweet creations, Darren takes us on a journey of breaky discovery from eggs to pizza and beyond, along with delicious bowls, tacos and pastries.
"I have always loved breakfast; it's definitely one of my favourite meals of the day to eat AND cook for," he says. "I have cooked many breakfasts professionally in my time, from being a Chef at some of the top hotels in London to making omelettes en masse in France and toasties here in Oz – and lots more in between.
"Although I have picked up many tips, tricks and some exotic flavour combinations in my travels, I still have a fondness for breaky classics such as the perfect omelette, crumpets and buttermilk pancakes, as well as dishes such as Thai beef tartare with fried eggs, chicken congee and crispy doughnuts."
Darren believes it is worth going the extra mile for what is often referred to as the most important meal of the day.
"There really are no rules about what you can eat: fish, meat, eggs, fruit, veg – even bressert (breakfast dessert) is now a thing. So, get your day off to a good start and who knows what you can achieve. Set the alarm, put the kettle on and get cracking on opening up a whole new world of breaky possibilities."
This epic collection of recipes will have you going to bed early in anticipation of what awaits the next morning, starting with Darren's classic omelette.
"The perfect omelette is a thing of beauty and something that all good cooks should aspire to master," he explains. "Omelettes can be cooked all the way through, but I prefer mine slightly runny in the middle with just a touch of colour on the outside. If you like, serve this recipe with a simple herb or green salad, tossed with vinaigrette."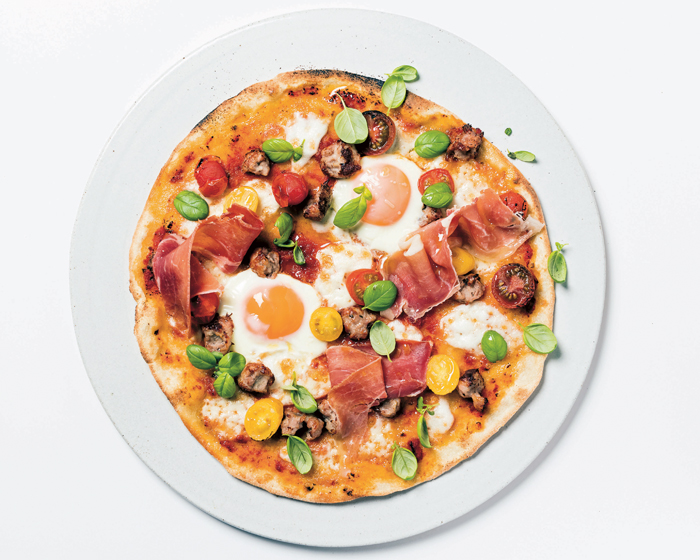 Who doesn't love pizza, especially cold the morning after a big night out? Darren's not talking about the leftover version here, his recipe for breakfast pizza is the real deal and while the toppings are really up to you, he recommends pork sausages, eggs, cherry tomatoes, buffalo mozzarella, prosciutto, basil and chilli. on a homemade base.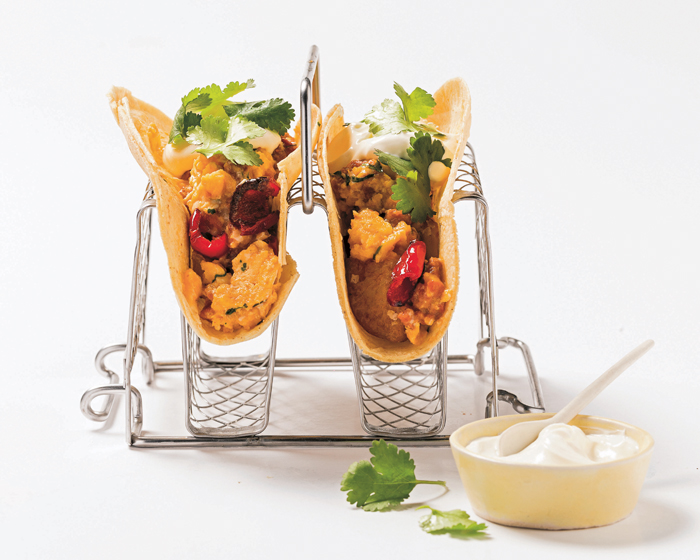 Then there's his breakfast taco - arriba on down for a Mexican fiesta of flavours on the tongue with fresh chorizo, eggs, coriander, sour cream and potatoes. While making your own corn tortillas is a great skill to have, don't be afraid to use the store-bought variety for ease and convenience on a weekend morning.
There's a whole section dedicated to bresserts like chocolate streusel brioche and chocolate and vanilla glazed doughnuts, so the sweet tooths amongst us aren't left out.
This is another successful sortie into what Chefs like to eat that is bound to become a family breakfast tradition in homes all over the country. Good morning and dig in!