By Leigh O'Connor.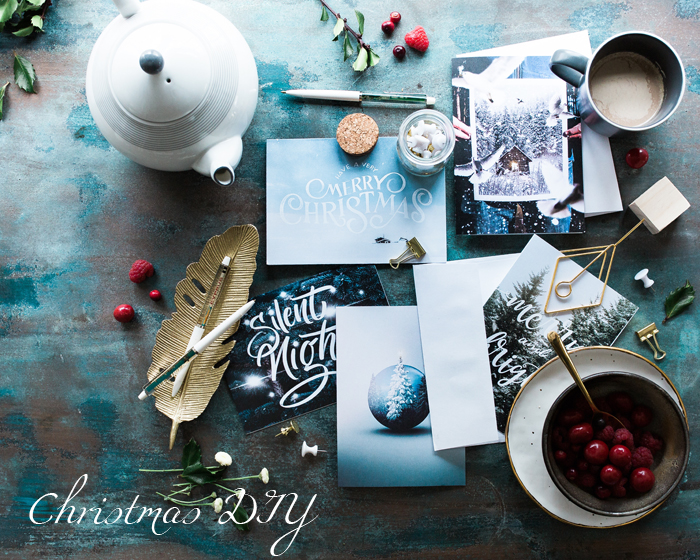 There's no need to spend money on tacky crackers with little plastic toys this Christmas. Homemade crackers or bonbons, are easy to make and can be customised to each family member, or guest at the festive table.
Whether made totally from scratch, or using a bonbon kit from a craft store, they are sure to delight when pulled with a bang on Christmas Day. Think gifts like scratchies, movie tickets, miniature liqueurs and personal accessories, teamed with a hat, joke and chocolate.
Christmas crackers - a traditional favourite in the United Kingdom and Down Under - were first created in the 1840s by London sweet maker Tom Smith. While in France, he had seen bonbon sweets (almonds wrapped in pretty paper), when he came back to London and tried selling them in England, he included a small motto or riddle in with the sweets. They didn't sell very well.
One night, he was sitting in front of the log fire and was fascinated by the sparks and cracks coming from it. He suddenly thought it would be a fun idea if his sweets and toys could be opened with a crack, when their fancy wrappers were pulled in half.
These crackers were originally called 'cosaques' supposedly after Cossack soldiers, who had a reputation for riding on their horses and firing guns in the air.
When Tom died, his expanding cracker business was taken over by his three sons, who introduced hats into the bonbons and travelled the world looking for new gift ideas.
The company built a big range of themed crackers, such as for bachelors and spinsters, where the gifts were things like false teeth and wedding rings. The British Royal Family still has special crackers made for them today.
Nowadays crackers are short cardboard tubes, wrapped in colourful paper, and there is normally one next to every plate at the festive table. When pulled with a bang, a party hat, toy or gift and festive joke falls out. The hats are said to symbolise the crowns that might have been worn by the Three Wise Men.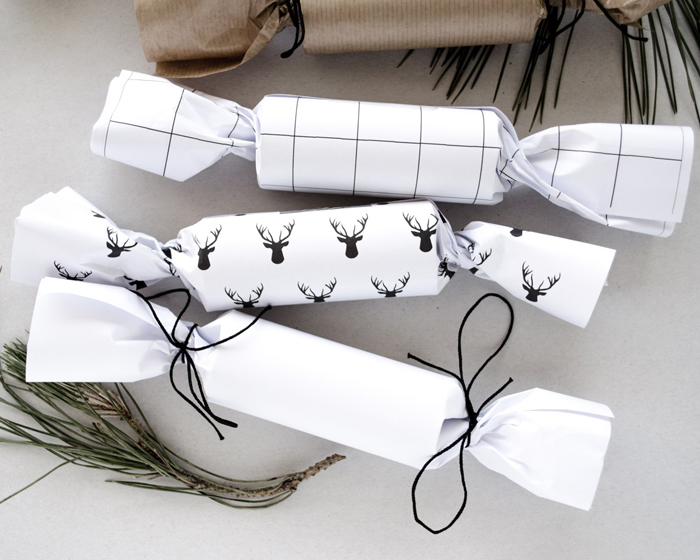 Photo: DIY Bonbons from Mono Shop.
There are three easy ways to make your own bonbons:
Buy a bonbon kit:
Many craft stores such as Spotlight and Lincraft sell Christmas bonbon kits, complete with cracker snaps, jokes and hats. It is simply a matter of following the instructions and then filling with a gift of choice.
Buy a packet of inexpensive bonbons and reinvent:
Another easy option is to buy a cheap, but colourful and festive packet of bonbons, untie one end and empty out the contents, keeping the hat and joke. This way the cracker snap is already attached and there is no need to decorate the outside, other than with the name of the person it is for.
Add perhaps a Ferrero Rocher chocolate, a Christmas scratchie and personal trinket like earrings, perfume minis and hair accessories, or for the men - a miniature of whiskey, small pocket knife, torch or bottle opener.
Make the bonbons from scratch:
To make from scratch, this is what is needed:
Empty toilet paper tubes
Packet cracker snaps (from a craft store)
Pretty wrapping paper or foil for outside covering
Double-sided tape
Christmas ribbon for tying ends
Stick on gift labels
Funny joke and hat
Chocolates of choice
Christmas scratchies


Personalised gift
Start by taping the cracker snap in place inside the tube. Then cut the wrapping paper into squares large enough to cover the circumference of the tube and about 2 cm longer at each end. Join together around the tube using double-sided tape, each end of the cracker should be about the same length as the snap protrudes, so it is easy to pull.
Tie one end with ribbon and insert a joke (plenty to be found on the internet), hat and chocolate. If adding a scratchie, it may need to be bent in a semicircle to fit inside the tube. Then add a gift of choice, tie the other end and stick a gift label on the outside with the person's name.
All that's left is to decorate the table, place the bonbons as name cards at each seat and watch the rapture on faces as they are pulled with a bang and goodies fall out!
Silly bonbon facts:
The world's longest cracker measured 63 metres long and 4 metres in diameter and was made by students' parents at a Buckinghamshire school in the UK in 2001.
The biggest Christmas cracker pull was done by 1478 people at an event organised by Honda Japan, at Tochigi in 2009.