Diversifying the meaning of Japanese Cuisine in Australia's foodie hub of Melbourne, the Kobe Jones group sees no sign of slowing down. Deriving its name from a fishing village in Japan and pairing this with a typical western name "Jones," Kobe Jones epitomises the meaning of western fusion in its Californian style Japanese restaurant which calls the World Trade Centre building home.
We speak with Ben Rotella, a Kobe Jones Executive Chef for seven years, who now mans the helm as Melbourne's general manager.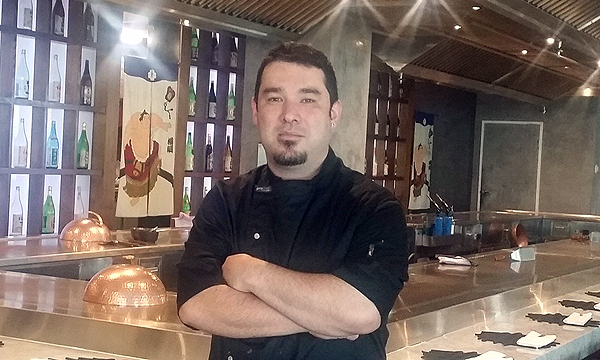 Kobe Jones delights taste buds at Kobe Jones Melbourne and Kobe Jones Sydney with three teppanyaki restaurants in Sydney as well: Wharf Teppanyaki, The Rocks Teppanyaki and Riverside Teppanyaki.
AGFG: Growing up, did you always want to be a Chef?
Ben: I wanted to be a chef for as long as I can remember. I always had a passion for food as a child growing up and was exposed to a lot of different types of cuisines.
AGFG: What were some of your most rewarding experiences as Executive Chef?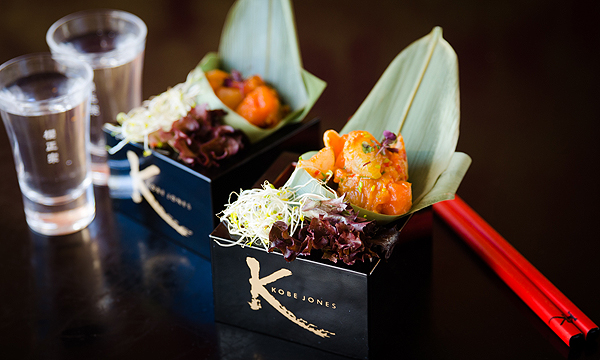 Ben: I think sometimes it's just the simple things after an extremely busy night and a very long day, a customer coming over and shaking your hand and thanking you for an amazing meal means a lot.
AGFG: What flavour combinations of Japanese meets west are you most proud of?
Ben: I think trying to incorporate herbs and certain spices into Japanese cookery is interesting and challenging, as Japanese chefs don't use a lot of either in their cooking. I think also incorporating western cooking techniques is also very challenging and interesting.
AGFG: If given the opportunity, what would you serve Shinzo Abe, the Prime Minister of Japan?
Ben: Definitely some of our Kobe Jones signature dishes [like number one special]. These are dishes that would not been seen in Japan but definitely feel, look and taste Japanese.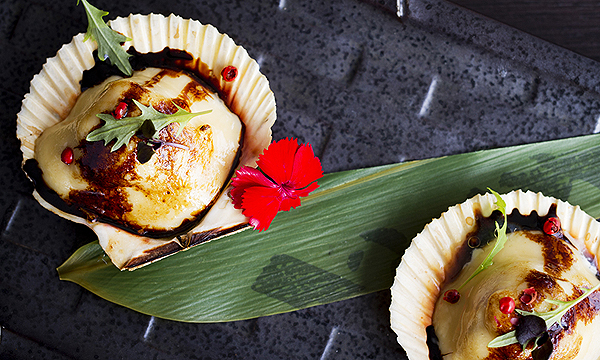 AGFG: What is your most 'eyebrow raising' dish?
Ben: I think our Tsu Tsu miyaki dish is an eyebrow raiser, it's a dish cooked in a foil bag normally with seafood inside. It comes to the table on a hot rock all puffed up looking like it's ready to pop.
AGFG: Tell us a bit about your background, how you became part of the Kobe Jones group and what led you in the direction from Executive Chef to General Manager of Kobe Jones Melbourne.
Ben: I became an apprentice in 1997 at the MCG then worked in numerous hotels and function venues around Melbourne before starting with Kobe Jones. I worked my way up from Sous Chef up to Executive Chef, and when we opened our new Venue I was asked to take over as manager.
AGFG: Take us through what your day entails as General Manager and how in compares to being an Executive Chef.
Ben: Every day is different for me which is why I love it, as there is never a dull moment. The Executive Chef role was a little more focused on just the food.
AGFG: At Kobe Jones, the integration of western influences with Japanese techniques is inspiring, how does the team go about developing more dishes and flavours?
Ben: A lot of it is about having fun with trying new things. Staff meals are actually an amazing way to test new dishes and flavours.
AGFG: Kobe Jones' ethos and philosophy is a constant, but how do you go about integrating new techniques and continuing with the direction of the market?
Ben: I am always eating out, and not specifically Japanese restaurants; so do my colleagues in our other restaurants. I look at what others are doing or trying and then interpret. Eating is about a journey and involves flavour, cooking methods, service and presentation and even the plates we might use, so the process is very dynamic and nothing is off limits.
I also read a lot, speak to colleagues and when I can, visit Japan just to keep it all real. Kobe Jones is about great eating in a friendly casual environment. We want customers to come back which means they have to leave wanting more.
I have heard it said that the road to quality has no end, and it's true. So the answer is to always look at what we do honestly and be open to revisiting and reinventing what has already been done. It's about the customer and everything else comes after that.
Photos from Ben Rotella, recipe photos by Wow Productions. Recipes by Kobe Jones.