"Only the unimaginative can fail to find a reason for drinking champagne." – Oscar Wilde.
In France, the first sparkling champagne was created by accident – the pressure in the bottle led it to be called 'the devil's wine' as bottles exploded, or corks popped.
At the time, bubbles were considered a fault until a muselet was invented to prevent the corks blowing out. This wire cage is still evident today as we pop the cork on our favourite sparkling wines to celebrate special occasions and memorable moments in life.
One of the oldest cocktails, dating back to the mid-1800s, is a champagne cocktail consisting of a sugar cube soaked in aromatic bitters, dropped into the base of a glass and topped with champagne.
While still popular today, we can do better than that! Here are five lovely libations using sparkling wine to make your next party, or event, a place to taste the stars.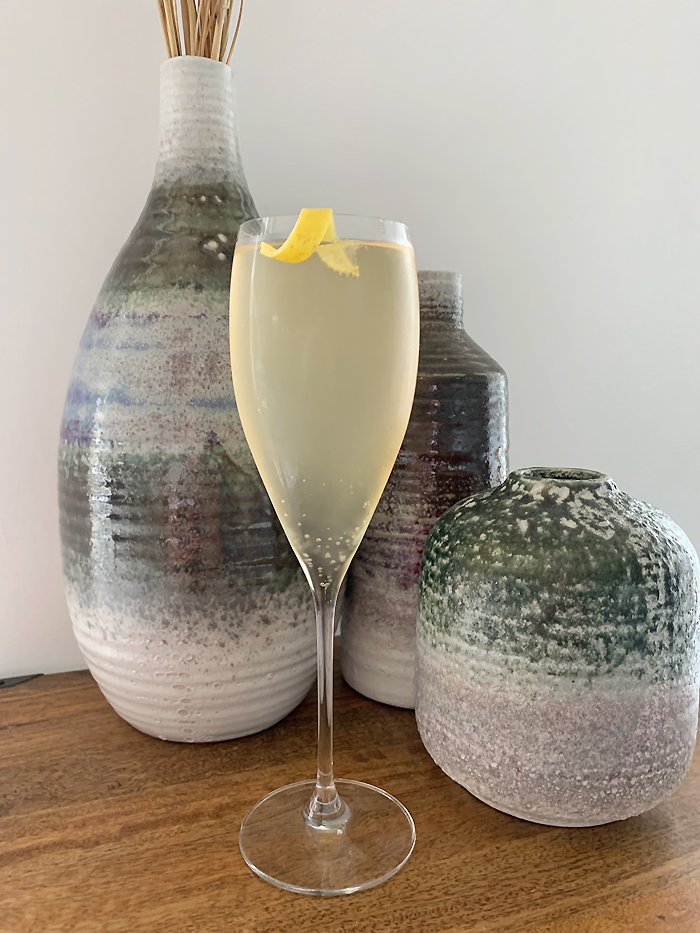 Gather around the bar to enjoy views of the harbour at Mudbar Restaurant on Seaport Boulevard in Launceston, while sipping inventive cocktails and delving into the fine dining menu. Mudbar's mixologists are renowned for specialty sips, such as the Tassie '45 Cocktail – Forty Spotted gin, Clover Hill sparkling wine, lemon juice and a lemon twist garnish.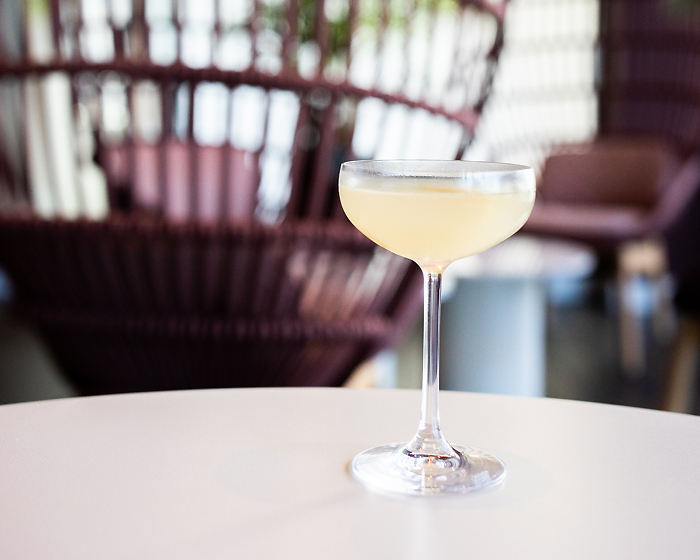 This French 75 Cocktail also uses gin as a base, along with champagne syrup and Prosecco to create a refreshing Summer drink for lazy evenings around the pool, or a barbeque with family and friends. Poured by Bar Uma on Adelaide Terrace in Perth, this cocktail is just one of the creative drinks on offer, alongside Peruvian bar bites like braised alpaca croquettes and snapper ceviche with charred sweet corn and caramelised sweet potato.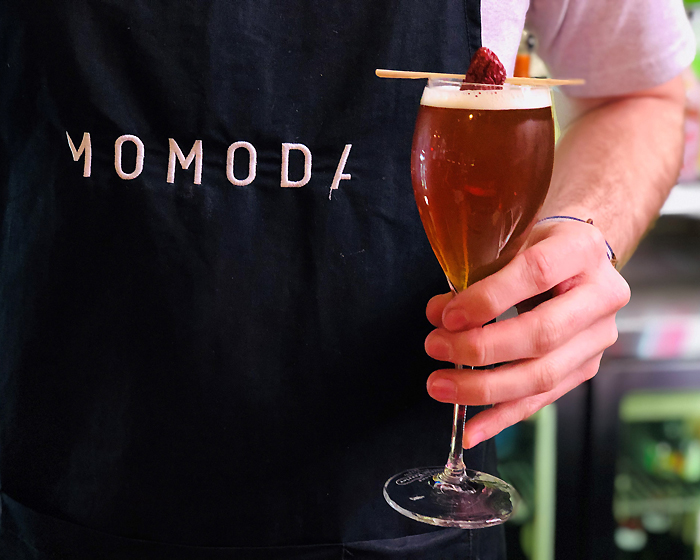 Meaning 'kiss, kiss' in Chinese slang, Momoda on Northbourne Avenue in Canberra exudes a moody vibe of red neon lights, high stools and plush carpeting; ideal for an after-work drink with friends. Sit back with a First Date Cocktail – Kraken spiced rum, cold Pu'er tea, gold brick Pu'er Baijiu and Prosecco – and let your cares wash away.
This cocktail takes a bit of forethought as the gold brick Pu'er Baijiu needs to infuse for a week to achieve a dark brown colouring, before being strained and added to the other ingredients. Don't forget to garnish your creation with a single Chinese red date.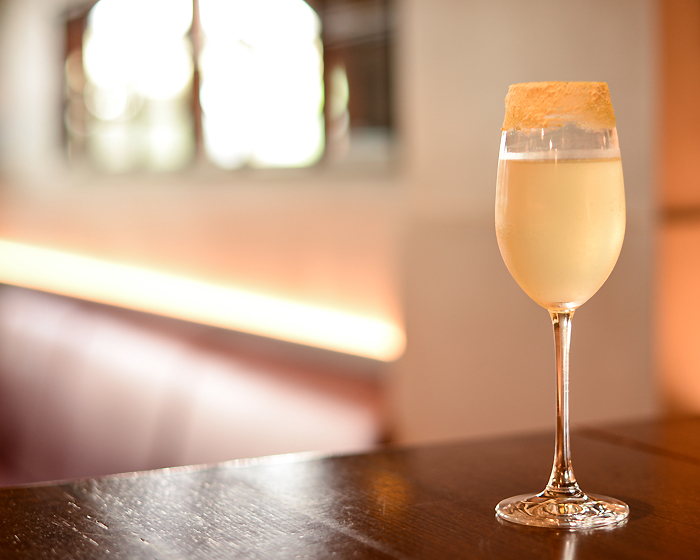 Champagne Something Cocktail with Absolut Citron, herbs, pastis, lemon and sparkling wine is on the beverage menu at Crows Nest bar and restaurant Annata, nestled along Willoughby Road. A harmony between rustic elements and an industrial feel creates a trendy vibe inside this earthy venue, where the buzz of conversation mingles with drinks flowing seamlessly from the bar to tables.
Pair your cocktail with Sydney rock oysters and seaweed vinegar, or three cheeses, date puree, almonds and lavosh, for a satisfying bar snack to share while chilling out bubbles-style.
A champagne julep is just what it says – a mint julep but with champagne. Not only does the name has a highly satisfying pop to it, but the drink itself is truly a knockout with brandy and champagne combining with sugar and mint leaves to serve up a refreshing cocktail that is also extremely refreshing.
This cocktail says Summer in a glass and will become a firm favourite for your next girls' night, or birthday celebration. Still looking for inspiration? Click here for more cheeky cocktails to liven up any occasion.