As the year is coming to a close and Christmas is just around the corner, we have put together our list of the best books that we've reviewed from 2015. If you're behind in your gift buying to-do list, look no further as any one of these books will impress and inspire!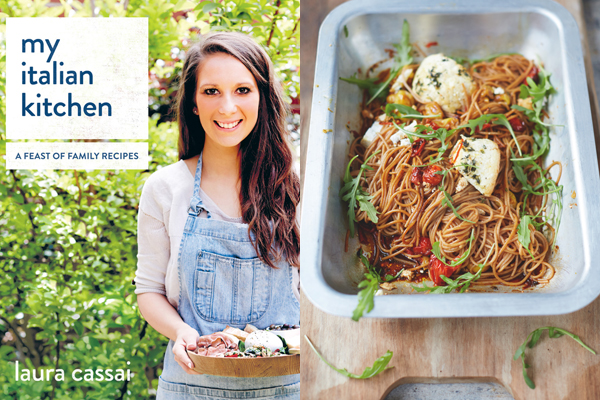 My Italian Kitchen by Laura Cassai (left) and Everyday Super Food by Jamie Oliver (right).
Laura Cassai is MasterChef Australia's 2014 runner-up, and at nineteen, was the youngest contestant to ever compete in the grand final. Admired by MasterChef judges, respected by fellow contestants and loved by the Australian public for her warmth and her hard-working nature, she considers herself lucky enough to have been born into an Italian family and attributes her adoration and passion for food to her heritage, giving light and life to her new cookbook, My Italian Kitchen.
Those contemplating a lifestyle change to improve not only their own wellbeing but that of their family need only pick up Jamie Oliver's latest and possibly most personal cookbook, Everyday Super Food, to help boost their way straight past the starting line and into a new life full of healthy choices. In a selection of 30 breakfasts, 30 lunch and 30 dinner recipes, readers are equipped with enough variation for every meal of the day to maintain interest and motivation for healthy choices.
Food + Beer by Ross Dobson (left) and World's Best Pizza by Johnny Di Francesco (right).
Split into six sections, with an introduction by Ross describing his love and knowledge on beer before moving to finger food, little critters (chicken and quail), bigger critters (cow and sheep), Lillian Gish (you have to read the book for this story, trust us) and finally 'a beer's best friend,' Food + Beer will certainly make an impression on anyone that loves to dabble in tasting a variety of beers as well as finger-licking good recipes.
Award winning chef, Johnny Di Francesco, celebrates pizza as the food that brings people together. Johnny's collation of tastily topped breads inside World's Best Pizza shares insights, classic recipes and much more, so that others can come together and enjoy both his mouth-watering flavour combinations and the actions of creating traditional Neapolitan pizza. Starting with instructions for basic dough, including a gluten free option for those with dietary restrictions, Johnny guides enthusiastic home cooks through simple starters and Pizza Montanara or Fritti (fried starters), to delicious classic pizzas and calzones. Indulging the reader, Johnny graciously includes The World's Best Pizza Margherita.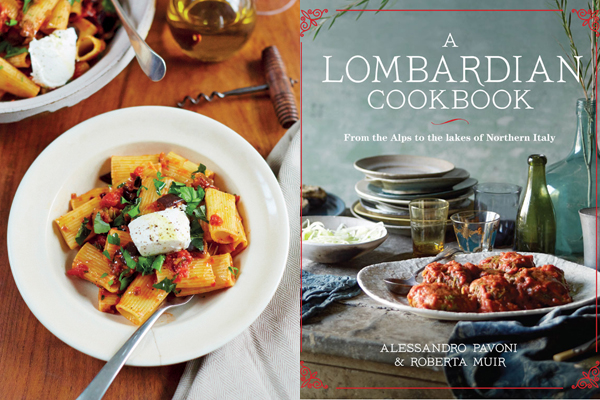 The Masters at Home by MasterChef (left) and A Lombardian Cookbook by Alessandro Pavoni & Roberta Muir (right).
Do you want to know what Gordon Ramsay cooks for his family on weekends? What do you think is Ferran Adrià's favourite ingredient to cook with? Finally, can you guess what Neil Perry's guilty pleasure is? (Hint: it's frozen Kit Kats.) These questions and more are answered in The Masters at Home, a hardcover compilation profiling 33 of the world's greatest chefs.
Family, food and tradition are intertwined for chef, Alessandro Pavoni and it's the traditions of his culinary culture that simultaneously anchor him to a food-filled past growing up in Lombardy by his Nonna's side and inspire his future endeavours not only as a chef, but as a husband and more recently, a father.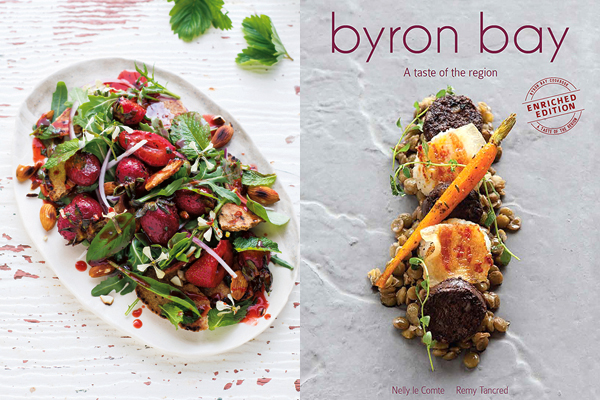 Vegetables, Grains and Other Good Stuff by Simon Bryant (left) and Byron Bay by Nelly le Comte and Remy Tancred (right).
This humble, yet inspiring collection of 100 featured recipes sparks excitement around the vibrancy of vegetables, from the hunter-gatherer experience right down to the preparing of your own crispy shallot chips.
An inspiring collection of recipes from the best chefs and foodies in Northern NSW, Byron Bay; a Taste of the Region showcases all of the exceptional produce available in the region. This second edition of the stunning cookbook is a reprint of the first edition but with an additional 25 mouth-watering recipes from talent that was not seen in the first book. Authors of the cookbook, Nelly le Comte, a food and lifestyle photographer and Remy Tancred, Sample Food Festival director and publisher, both share a passion for innovative recipes and beautiful imagery and this is evident throughout their book.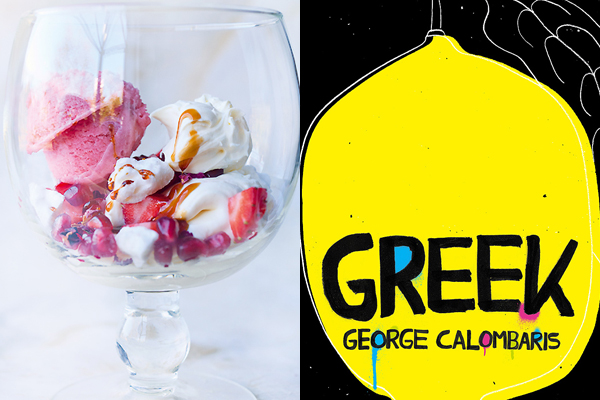 Nopi by Yotam Ottolenchi and Ramael Scully (left) and Greek by George Calombaris (right).
Even before you delve inside, the touches of gold and the slick sophistication of the cover hint that this is going to be something special. Providing a glimpse into his renowned restaurant Nopi, Yotam Ottolonchi's latest cookbook is unlike anything he has done before. Although complex, the recipes in the cookbook have been adapted to allow novice cooks to recreate the essence of Nopi at home. Yotam's vision was to create a restaurant cookbook that showcased Nopi's dishes and made them obtainable to the home cook without losing the integrity of the dish. Over 120 sumptuous recipes are featured in the cookbook, accompanied by beautifully styled photography.
Indulging readers with snippets of his more personal accounts with food, George introduces family influences as a defining factor to the depth of his culinary experiences. He describes himself as an Aussie chef with a Hellenic heart and the meals deriving from this self reflection are equally as lovable as George himself. Stamping his identity on classic meals, George adds a playful twist and a tweak to dishes, showcasing an adventurous spirit that readers can explore in their own kitchens.
We hope that you've enjoyed our journey through some of the best cookbooks on the market in Australia and wish you happy cooking over the festive season!