Those contemplating a lifestyle change to improve not only their own wellbeing but that of their family, need only pick up Jamie Oliver's latest and possibly most personal cookbook, Everyday Super Food, to help boost their way straight past the starting line and into a new life full of healthy choices.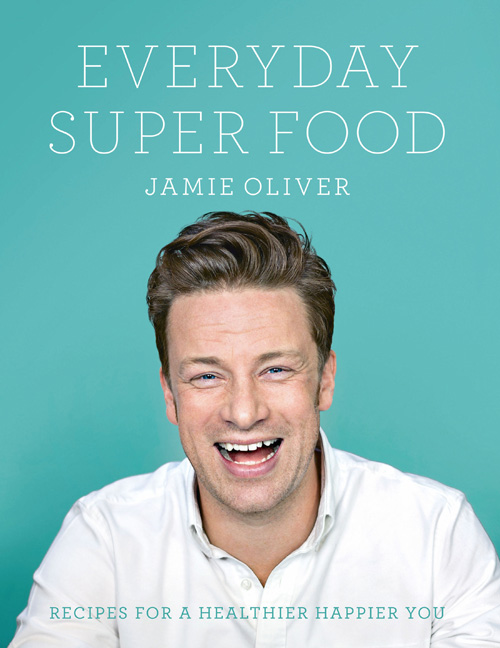 After undertaking a journey of learning and discovery at the sides of leading health experts and nutritionists, Jamie has experienced for himself just what a positive change in food habits can feel like. He now makes food choices based more on what his insides are likely to thank him for in an attempt to maintain his health in a sustainable way. Think swapping heavily processed and quickly digested spaghetti with packaged tomato paste for Spelt spaghetti with vine tomatoes and baked ricotta for slower, more sustained digestion. If these choices sound appealing to you and you wish to do the same, be sure to take a few handy hints and recipes from this cookbook!
Grilled Corn and Quinoa Salad, p. 152.
In a selection of 30 breakfasts, 30 lunch and 30 dinner recipes, readers are equipped with enough variation for every meal of the day to maintain interest and motivation for healthy choices. Choose fresh options and everyday-friendly meals and learn to appreciate the benefits of understanding positive food choices. Fun and colourful meals, like Tasty Fish tacos with kiwi, lime and chilli salsa can provide up to seven essential vitamins and minerals and will surely become a family favourite. Experience more mindfulness about the nutritional value of ingredients you are cooking with, and advantages of understanding the basics of major food groups, portion sizes, hydration and even sleep.
Bright and bubbly, just like Jamie, you are sure to admire this friendly addition to his repertoire of much-loved cookbooks, and best of all, you don't need a PhD in nutrition to understand what's between the pages! Spare a minute to read over bite-sized nutritional facts, like how selenium from the easy-to-cook Seared tuna with Sicilian couscous and greens can strengthen your hair and nails, and keep these in mind as you create your own sumptuous meals at home. Supplement these recipes with a few of the healthy snack suggestions to help you through, and you're on your way to a day of good decisions. There is also plenty of advice on how to install healthy eating habits, starting before arriving at the supermarket, to selecting groceries with a higher nutritional value and preparing them in balanced combinations.
Jamie's cookbook is all about promoting flexible, every day meals without over complicating what is and isn't healthy. Whether drastically changing your lifestyle and habits, or simply adopting a recipe from each section that is a fool-proof family meal, Everyday Super Foods is sure to inspire.
By Julie Johnson.