Hash tag food, hash tag yum!
The great thing about having friends and family that love their gourmet goodies, snacking on tasty treats and dishing out delicious delights is that no matter what food you gift them at Christmastime, you know it will be appreciated and most certainly enjoyed! Find a special product with a little pizzazz that's unassuming in flavour and enticingly exotic. If you are looking for inspiration, or are having trouble deciding on what to gift the less acquainted in-laws or fellow employees, read on.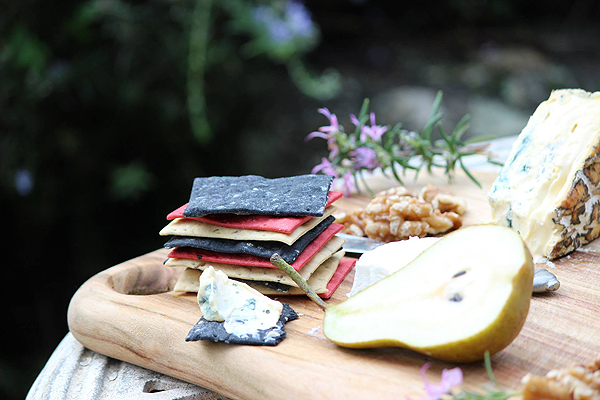 Rosalie Gourmet Market.
Does your cousin love making her own gourmet pizzas from scratch? Think Italian imported flour, hard-to-find base sauces made from traditional recipes and cheese that oozes and melts just like it would on a pizza enjoyed in Italy. Or perhaps she bakes like no other, churning out batches of beautiful biscuits, cute cupcakes and satisfying slices. If your cousin is a kitchen whizz, stock her up with kitchenware, oils, vinegars and gourmet pantry items from a providore like Rosalie Gourmet Market, or provide her with her own inspiration and gift a cookbook.
You'll know your fitness foodie friend in a heartbeat. They'll be the one who frequents the gym, is regularly found checking their biceps in shopfront windows and would much rather be wearing their sports outfit on Christmas day than what they consider to be stuffy formal attire. Turn your thoughtful gift-giving ideas to organic goods from your local health food store. For inspiration, see our featured providore Organic Food Hampers. They specialise in gourmet hampers arranged with high quality ingredients to help live a nutritious life.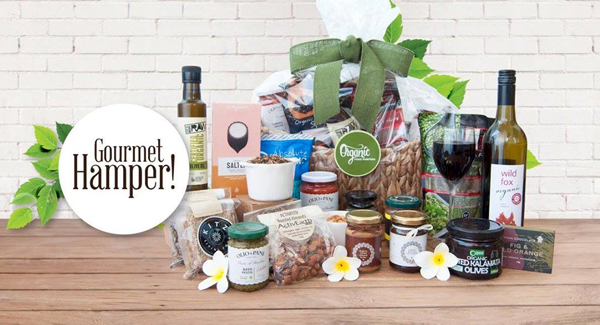 Organic Food Hampers.
Now imagine your Aunty divvying up thin slices from a wedge of truffled pecorino, crafted from raw sheep's milk on the Italian island of Sardinia for months after Christmas, surprising her guests with this intriguing cheese and sipping on splendid drinks. She's in her element, her guests are happy and it's all because you visited a providore like Salt Meats Cheese and found out from the friendly staff which blocks, wedges and wheels are the most decadent, exclusive and sure to be most enjoyed by the cheese connoisseur of your family.
Indulge the sinful side of your liquor-loving friends and family, or maybe even your boss with an impressive organic pick from The Liquor Baroness and do your bit to spread the merriment at Christmas. Passionate distillers from around the world supply products to this alluring providore, from the Swedish brand, Virtuous Vodka made with certified organic grains for a pure, smooth finish to Gold Gin 999.9, handcrafted and partly distilled in 18th Century Gold pots to obtain a smooth, round finish with botanicals of tangerine, almond, ginger, violet flower, coriander, angelica root, cassia bark and more. Now if that isn't getting into the Christmas spirit, we don't know what is!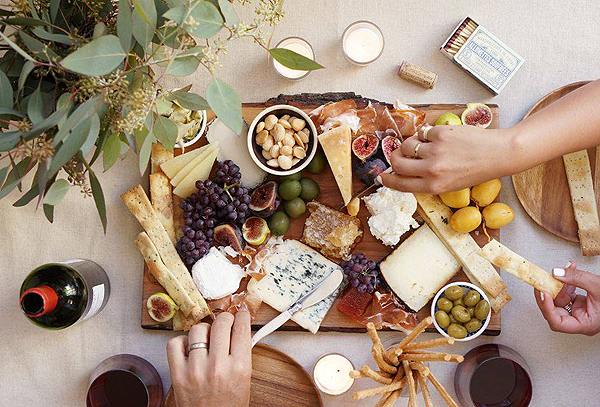 Salt Meats Cheese.
Extra quick tips:
For a whisky that will surely satisfy on Christmas Day after all the eating is done, head over to Hellyers Road Distillery and order their latest Pinot Noir Finish single malt whisky which has been recognised as a Master Whisky in the recently announced Global Whisky Master Awards. The Pinot Noir finish does what Pinot Noir does best; give you a hint of cherry ripe flavour at the back palate as the whisky goes down. This one has a bit of a bite, it's smooth but with the added finish of pinot noir it does have a rather generous spice which is balanced with a biscuity malt and tart raspberry notes.
Caffeine addicts will love a bag of single origin or a specialty blend of aromatic flavours. Think Botero Roastery and Café in New South Wales.
For more than just British biscuits, peruse the shelves of Beatty Avenue Post Office and General Store in Victoria.
For more inspiration and information on where to find mouth-watering snacks near you, simply click through to our providores section on the website.
By Julie Johnson.