In the mid-1800s, Melbourne was not only a gold rush mecca but also one of the great cocktail centres of the world. Not much has changed – the city's laneways still offer some of the best cocktails on offer anywhere on the planet.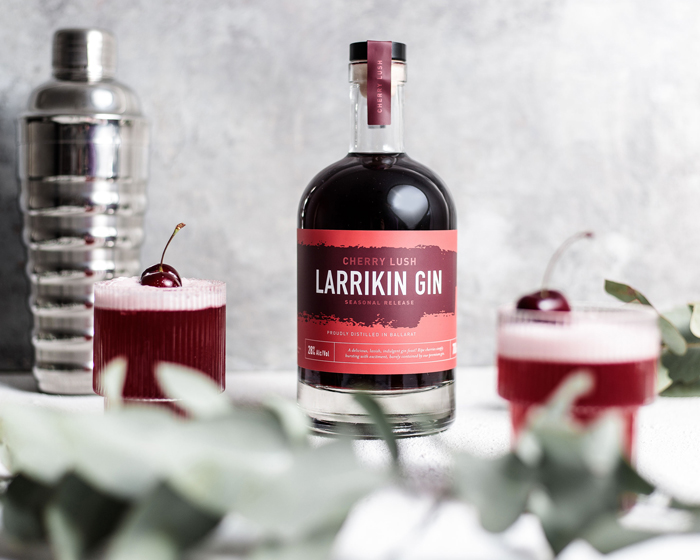 Shakti Sour.
While not many divine drinks actually originate from Melbourne, it has inspired certain cocktails as part of the city's iconic cultural identity and visitors will discover some of the most cocktail-savvy bars around the globe, as they explore the streets.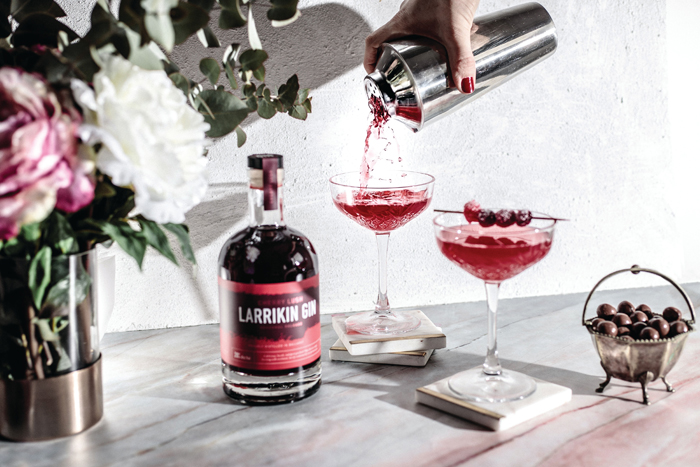 Hostess with the Mostest.
From a city with a long history of both illicit and licit distilling, Larrikin Gin is the brainchild of Scott Wilson-Browne and Chris Pratt and was born in Ballarat in 2016, when the pair decided to get serious about gin so you don't have to.
These artisan gins are distilled with numerous botanicals drawn from around the globe, as well as some unique Australian ingredients to ensure high quality, well-balanced spirits we can all enjoy.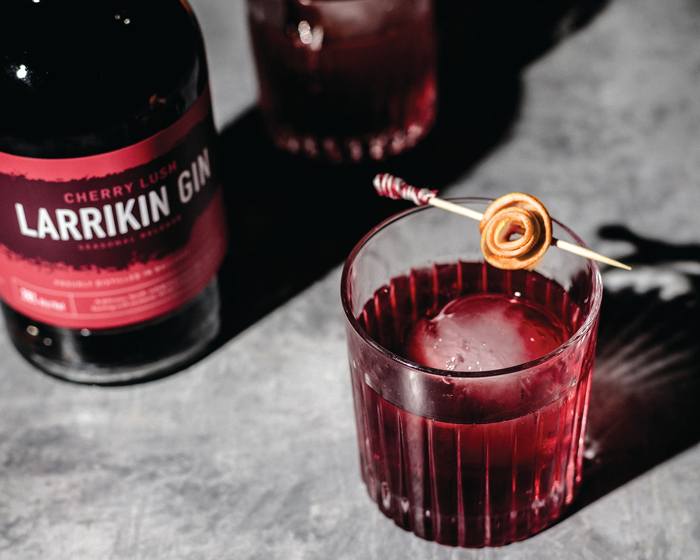 Cherry Negroni.
The boys offer three cocktails to turn party season into a raging success at your house – Shakti Sour, Hostess with the Mostest and a Cherry Negroni. Based around Larrikin's limited release Cherry Lush Gin, made from a mix of Morello and sweet cherries and steeped in the distiller's Scoundrel gin for more than three months, these drinks are sure to be a talking point for partygoers.
The Shakti Sour blends honey cardamom syrup, lemon juice and gin with an egg white for a rich, creamy-textured cocktail with a beautiful foamy cap; while a garnish of sugared cranberries makes the tropical Hostess with the Mostest a visual and taste delight.
The Negroni recipe is Cherry Lush Gin at its best, with a hint of orange blossom and rose water making this drink just what the cocktail doctor ordered.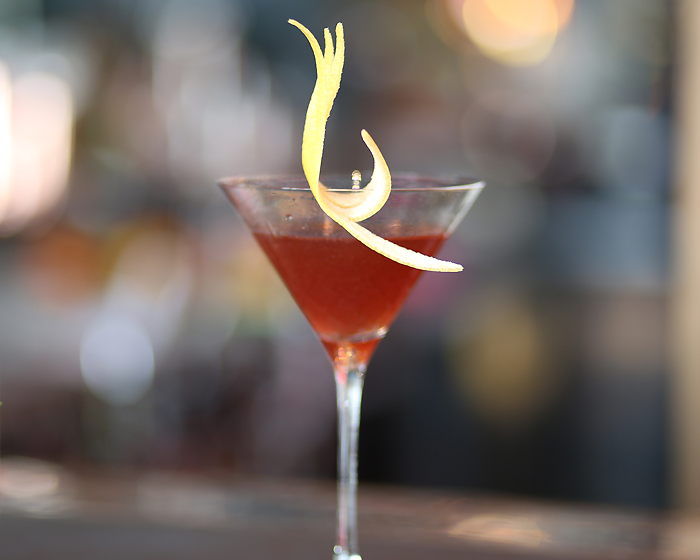 Red Caramel Lightning Cocktail.
Canberra is the proud home of Underground Spirits, where the magic happens with every small batch of gin and vodka produced - from basic flavours to caramel, cold brew and Shiraz and Pepperberry.
Underground's Red Caramel Lightning Cocktail is both indulgent and moreish, as well as silky smooth on the palate, while the addition of raspberries and lime provide freshness; garnish with citrus peel for that added touch of extravagance.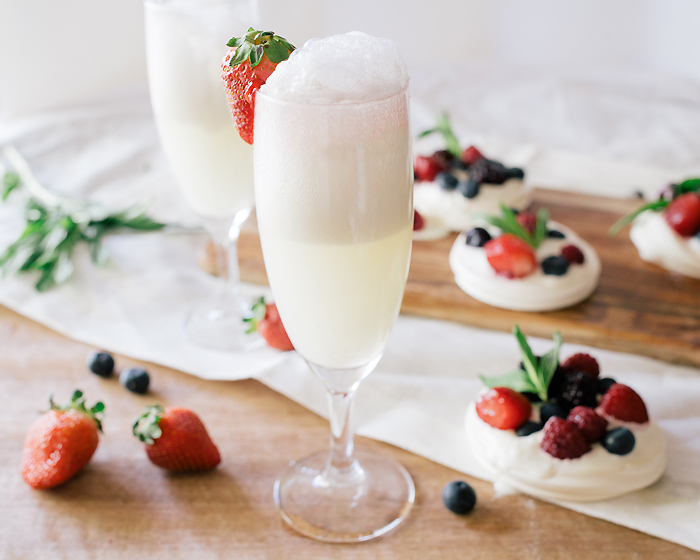 Pavlova Mimosa Cocktail.
If there was ever a cocktail to symbolise the Australian woman, then this Pavlova Mimosa Cocktail may just take the prize. Using strawberry ice cream or sorbet, Prosecco and Underground Vodka, this concoction is sure to tickle the noses and tastebuds of guests come Melbourne Cup or New Year's Eve celebrations.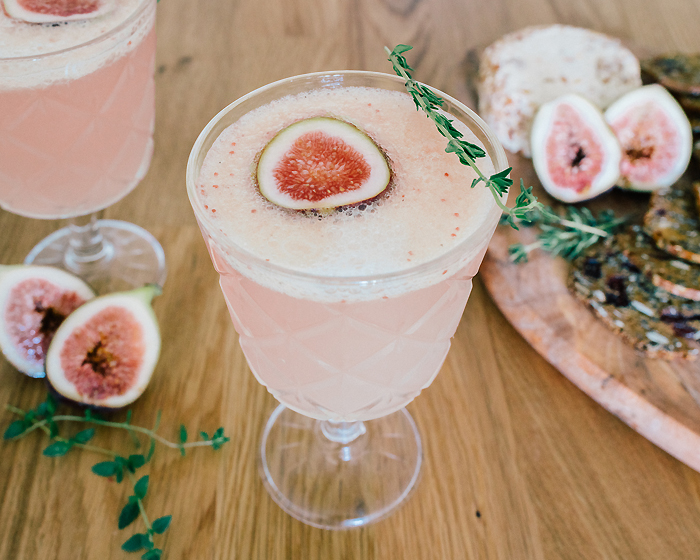 Pink Gin Fig Cocktail.
Notes of vanilla, toast and cedar as well as Tasmanian pepperberry make Underground's Shiraz Gin the ideal base for this Pink Gin Fig Cocktail. Topped with cloudy apple cider and a slice of fresh fig, this drink is great with an antipasto platter of cheese, salumi and crackers.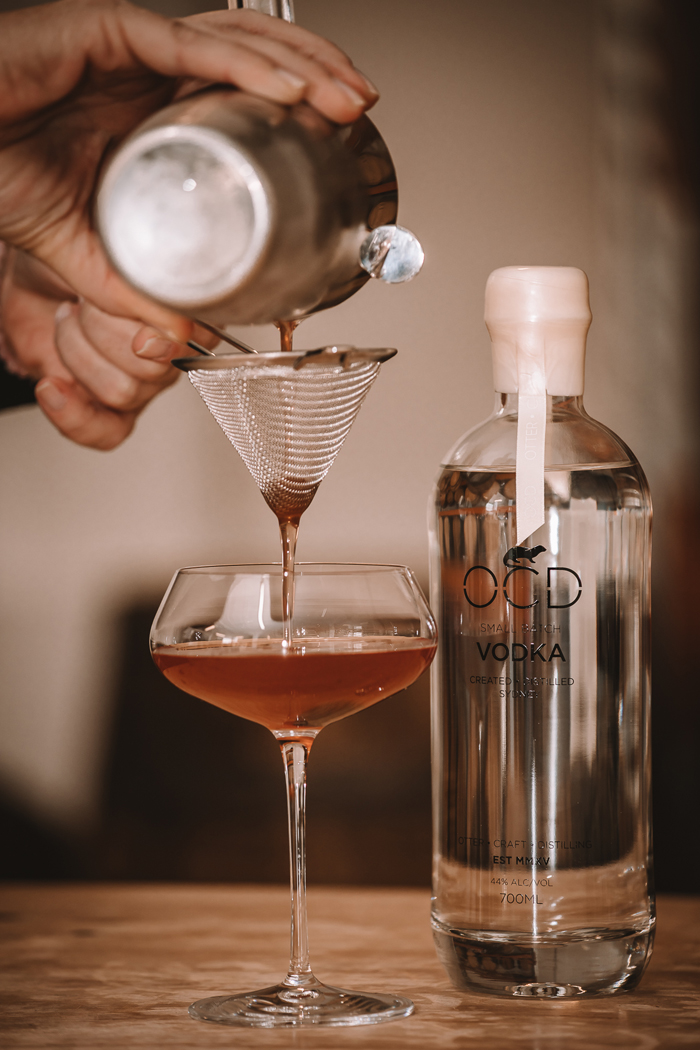 OCD Vodka Martini.
Using equal parts tradition and innovation, OCD Distillery - Otter Craft Distilling - produces locally distilled premium spirits in Sydney, such as whiskey, pure and flavoured vodka. OCD Vodka Martini is a cocktail that is definitely shaken, not stirred…a mixture of pure vodka, gin and French wine-based aperitif lillet, the addition of citrus bitters makes this drink best enjoyed long over ice with friends at a Summer barbeque or celebration.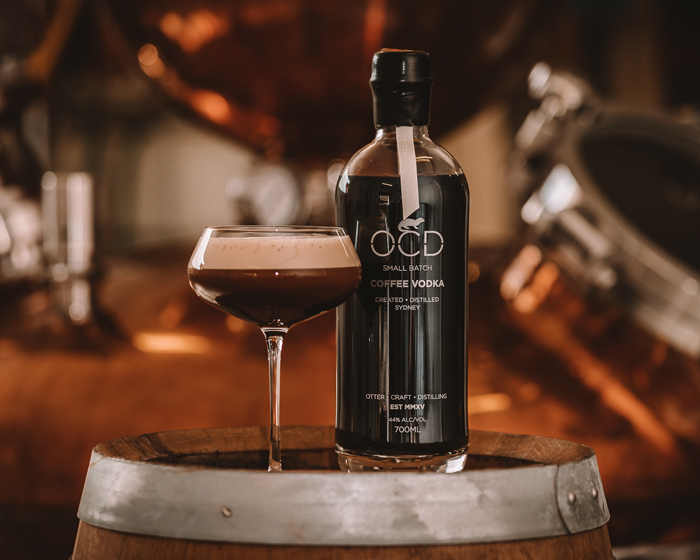 OCD Espresso Martini.
OCD uses Morgans coffee to make their own cold press brew to impart the intense flavours of ristretto and earthy tones of anise and spices to OCD triple distilled vodka, steeped in ground coffee beans. A hit of maple syrup adds some sweetness to the OCD Espresso Martini, in this modern interpretation of a classic cocktail.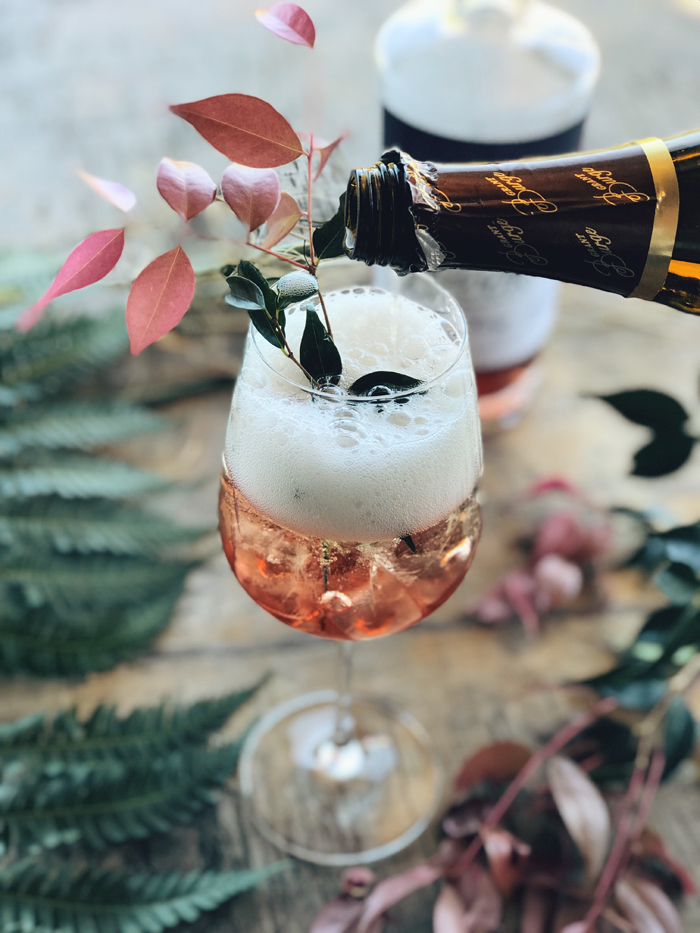 Slow and Bubbles Cocktail.
True to time-honoured traditions with a passion for excellence and sustainability, Cape Byron Distillery in McLeods Shoot is creating a new chapter in Australian gin distilling. Located on the Brook family farm, transformed into a haven for birds and wildlife through rainforest regeneration, the distillery sources 18 of 26 botanicals used in Brookie's Dry Gin from local surrounds.
This one is for the ladies - Slow and Bubbles Cocktail – featuring Brookie's Slow Gin, with its unique rainforest fruit flavours of Davidson plum and Byron Bay native fruit. Topped up with Prosecco and garnished with lilly pilly leaves or chopped strawberries, this is Summer partying in a cocktail glass.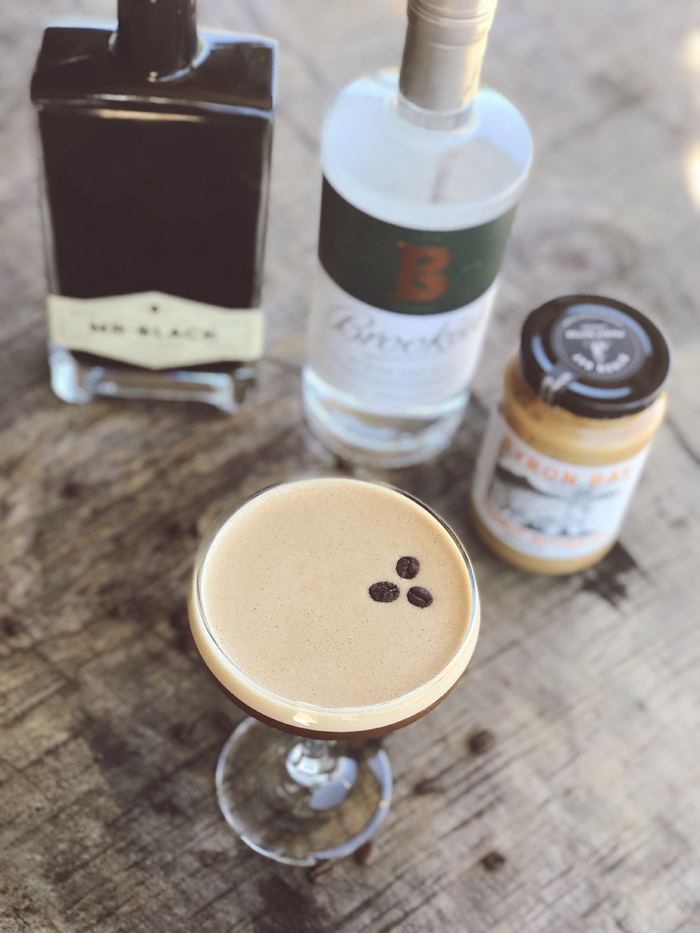 PB Espresso Martini.
PB Espresso Martini brings a new twist on the espresso cocktail, using Brookie's Dry Gin, Byron Bay peanut butter and Mr Black Coffee liqueur. Sugar syrup adds the right amount of sweetness, while a garnish of coffee beans leaves guests no doubt about what they are about to imbibe.
Realistically, the world is your cocktail oyster for the next big event on your horizon, don't be afraid to try something new to jazz up the evening and make your shout one to remember!