Hire a camper van, wind down the windows and enjoy the journey
When travelling in Australia, hiring a camper van comes as naturally as tying your walking shoes. The logical second step after obtaining that camper van comes somewhere along the lines of glancing at a map, packing a bag or two and heading off in an indefinite direction. Distance is the only real factor to be considered on a road trip, as destination is best when not set in stone. Adventure is the intent of a road trip and each state offers a vast selection of popular routes to take.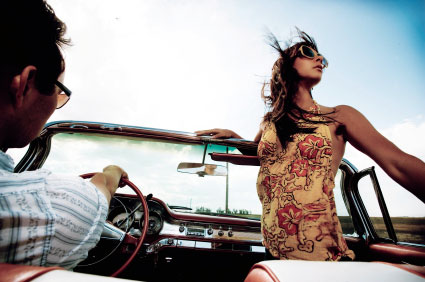 Where are some of Australia's most popular road trips?
Cruising the east coast from Sydney to Cairns over the length of a few weeks allows you to experience the best of coastal life with a plethora of beaches, the Great Barrier Reef as well as the glorious hinterlands of Mullumbimby. Nature aside, the east coast also offers access to Australia's eminent Gold Coast theme parks as well as a multitude of nightlife options. If you're planning on an approximate 9 month road trip, the longest highway in the world awaits your challenge. Highway 1 runs around the rim of Australia and runs over 25,000 kilometers. For something a little tamer, the coastal explorer's way winds from Melbourne to Adelaide and features some of the best Australian scenery from the Twelve Apostles to the famous swells of Bell's Beach Whatever your track of choice, ensure the essentials are packed and that you have enough petrol money to land you home again.
For where to cruise on your Aussie road trip, see;
Road Trips in New South Wales: http://www.agfg.com.au/Blog/post/2007/04/03/Best-Road-Trips-in-New-South-Wales.aspx
Road Trips in the Northern Territory: http://www.agfg.com.au/Blog/post/2007/07/30/Road-Trips-in-the-Northern-Territory.aspx
Road Trips in Western Australia: http://www.agfg.com.au/Blog/post/2007/08/16/Road-Trips-in-Western-Australia.aspx
Road Trips in Victoria:http://www.agfg.com.au/Blog/post/2007/05/03/Best-Road-Trips-in-Victoria.aspx