From Darwin to the deserts
To make the most of your trip to the Top End, why not take your time and adventure upwards with a friend or two. Road tripping in the Northern Territory - or anywhere in Australia for that matter - is not only a lifetime memory of outback adventure, but also a great way of discovering towns, attractions and views you would otherwise have not thought to see. Additionally, the air conditioning makes a nice break from the territory's notorious summer time heat.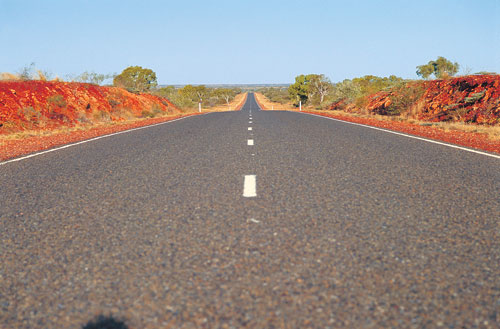 What are some popular road trips in the Northern Territory?
If you want to make the most of your road trip by seeing a lot in a short time period, head out on The Explorer's Way, a 14 day journey from Darwin all the way down south to Adelaide. Taking in some of Australia's best known icons such as Uluru, Kakadu National Park and the Flinder's Ranges, the Explorer's Way follows the route of famous Australian explorer John McDouall Stuart over some 3000 kilometers. From the arid desert of the red centre to lush Darwin tropics, this journey is full of natural beauty characteristic of the Northern Territory, with much to see and do along the way.
For an uninterrupted drive, why not take a four wheel drive along Binns Track, one of the Northern Territory's newest four wheel drive routes. From Mount Dare on the South Australian boarder to Timber Creek in the territory's Katherine region, the Binns Track is 2191 kilometers long and winds through the lesser known natural attractions, reserves and national parks of the territory. Passing through Alice Springs, Tennant Creek and the western Simpson Desert, the Binns Track takes approximately 10 days to complete, where you can fossick, marvel at the Devils Marbles and sleep under the stars along the way.
To get back in touch with Mother Nature, hop on board the Nature's Way and experience a range of World Heritage listed parks throughout the territory's lush tropics. A triangular drive, Nature's Way begins in Darwin, through the Adelaide and Mary River wetlands, past Kakadu National Park to Litchfield and back to Darwin. A 5 day journey of waterfalls, wetlands and blossoming plant and animal life, Nature's Way takes more of a relaxed pace, allowing you to make the most of the lush tropics..
For information on road trips in New South Wales, click here