From beach to bush
A state rich in natural beauty, city entertainment and old style country charm, New South Wales has a lot to offer so why not explore with a road trip, taking time out to stop at iconic destinations and embrace some of the state's best hidden secrets. With 877 national parks ranging from rainforests to outback deserts, a range of laid back coastal towns and a number of wineries, you will be sure to find a route to suit every traveler in New South Wales. If deciding where to drive first is too hard, why not follow a planned itinerary and discover the state from beach to bush.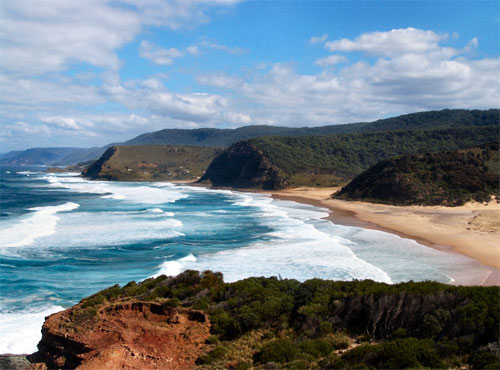 What are some popular road trips in New South Wales?
The Darling River Run follows the river system through Outback NSW, starting at the black soil plains of Walgett in the New South Wales central north and heads south to Wentworth. Along the way, stop and see the stone walls of Brewarrina believed to be over 40,000 years old, see the burial site of internationally renowned Australian eye surgeon Fred Hollows in Bourke and explore a world lakes, red river gums, unusual wildlife under blazing skies and wondrous sunsets.
For those who want to experience New South Wales beaches, wineries and flourishing rainforests, take the Pacific Coast Touring Route from Sydney to Brisbane and explore the best of the state in a most scenic manner. From Sydney, it's a straight drive north, stopping at the wine region of the Hunter Valley, a range of pristine beaches and mountain ranges. Along the way, be sure to stop at Bellingen and wander upon the waterfalls and rainforests and experience the free spirited magic of Byron Bay.
For more road trip itineraries across Australia, click here