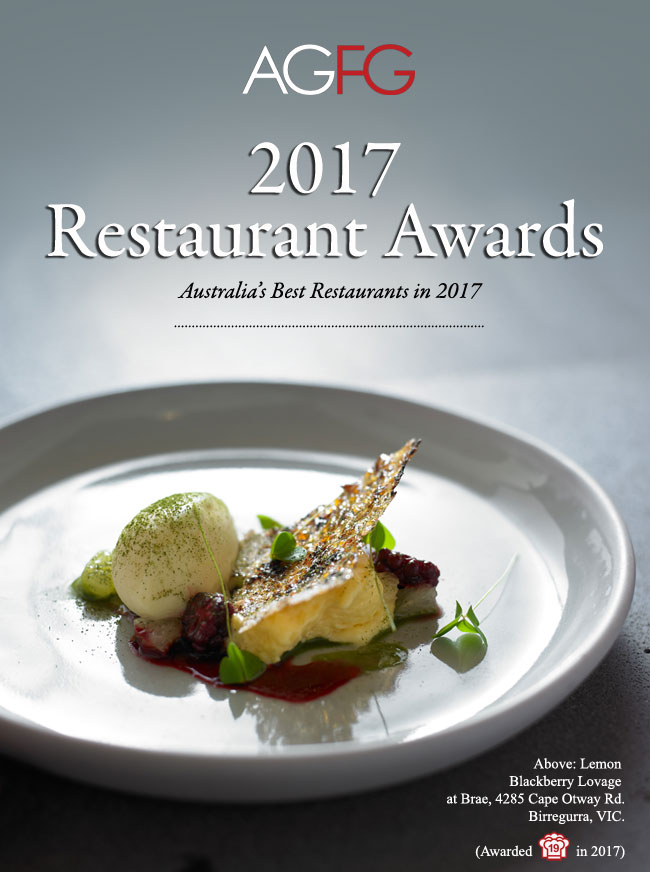 This year celebrates the 40th anniversary of The Australian Good Food & Travel Guide. Back then, we were the only guide of its kind! Since our establishment in 1977, we have seen restaurants come and go, diners' tastes develop, culinary styles emerge and new talents make their mark.
Australia's dining scene has certainly evolved in the last four decades, now offering a level of quality we believe is equal to that of the major culinary destinations of the world. In fact, many of the Chefs in this year's award winners list have trained under international award-winning culinary mentors.
With so many good restaurants, it's never an easy task to select Australia's best. Without a doubt, the standards nationally this year have improved in both quality and sophistication, but this year we asked our judges to be more critical than ever before. We hope you will agree with their opinions.
2017 Chef Hat Winners by State: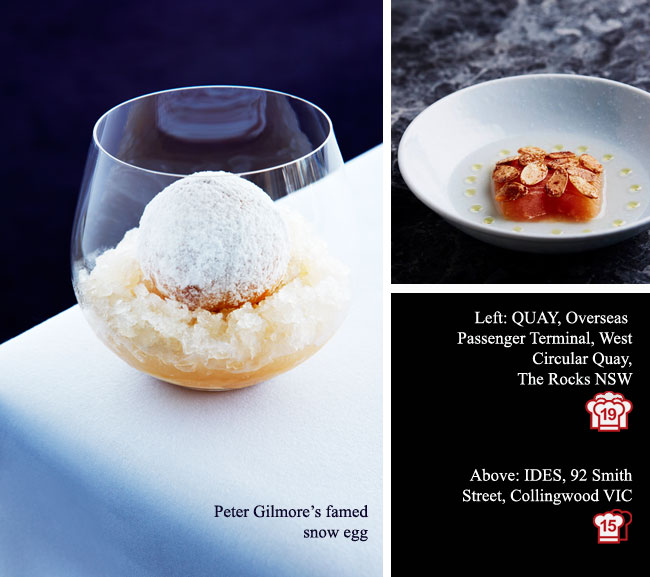 Notable Openings/Newcomers to the Awards List this year:
Sydney:

In 2016 there were some notable closures:
Rockpool
Guillaume
Marque
Silvereye
MoVida
Moon Under Water
No 8 by John Lawson
Brooks Huxtable
Yu-U
Restaurant II
Sono Portside
Anise
Baguette Bistro Bar and Grill
Tukka Restaurant
The Foraging Quail
From Orient
The Kitchen Door at Penny's Hill is taking a new direction with new owners
The Elbow Room
Ethos Eat Drink
Henry's Restaurant
Monty's on Montpelier
Now, it's over to you!
Good food and exceptional food are truly subjective terms. We acknowledge that what AGFG may consider the latter, you may consider average or even terrible, and just like that the never-ending food critic debate is born. If you'd like to know more about what makes an AGFG Chef Hatted restaurant award-winning, you can find our rating criteria here.
Social media has given rise to a new kind of review diner, one that opens up the doors for anyone to tell their story to everyone. By opening up our site to your comments, the whole process becomes more democratic and open to debate. Supporters can reinforce positive assertions and contenders can argue their estimations; after all, a 'well-thought-out' diner comment has proven to hold just as much weight in the public perspective.
We encourage all budding food enthusiasts to vote for their favourite establishments and contribute their opinions on the establishments they visit. To do this, read about our separate, Readers' Choice Awards.