Often called the most expensive ingredient in the world – truffles are the black diamonds of the earth and can retail for more than $2500 a kilogram in Australia. With truffle season now upon us, restaurants around the country are gearing up to add special dishes featuring the fungi to their Winter menus.
Just to make sure you realise we are not talking about truffle chocolates; truffles are a type of fungi that grow underground and as well as being tricky to grow, are also difficult to find and have a short shelf life. That doesn't stop Chefs and diners the world over craving the unique flavour and texture of black and white truffle varieties.
There are about 160 truffles farms in Australia - most are in Victoria, Tasmania and Western Australia as these delicacies like warm Summers and frosty Winters. The Australian Truffle Growers Association estimates that by 2020, we'll be producing 20,000kg, of which about 75% is exported internationally.
We asked some of our favourite restaurants around the country to send us their favourite truffle dishes for this season. Read on to see what they came up with: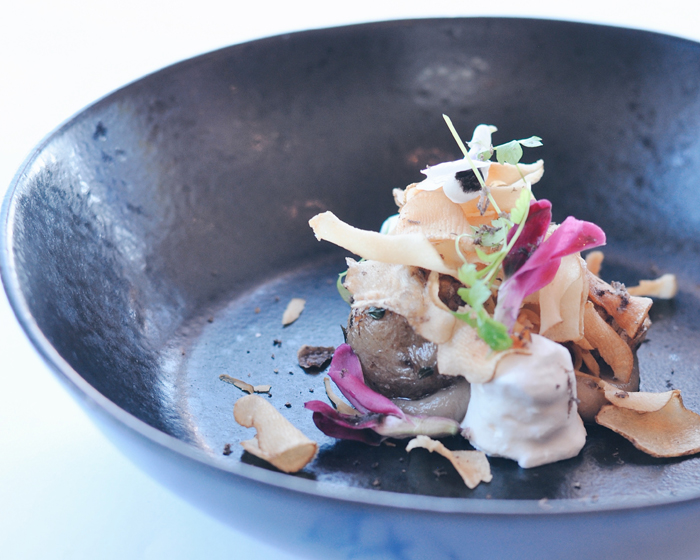 Daylesford restaurant Sault offers a taste of some of the region's freshest produce, combined with smooth sophistication and elegant style, under the watchful eye of Head Chef Hugh Maxwell. Creating seasonal delights with produce from the onsite gardens, this dish of Jerusalem artichokes, Holy Goat piccolo cheese and truffles from a local farm, is on the current Winter menu.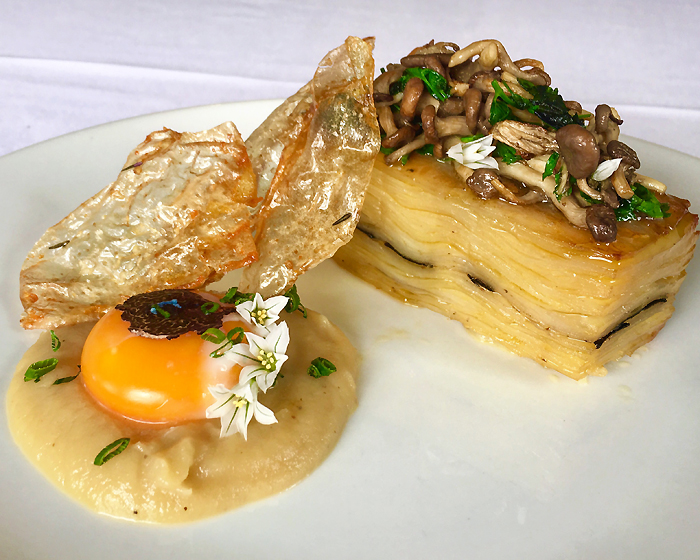 This dish is so good it will inspire you to become a vegetarian! Nestled among vineyards in the Adelaide Hills, Maximilian's Restaurant and Sidewood Cellar Door in Verdun offers a quintessential dining experience from a seasonal Mod Oz menu. Head Chef Jamie Laing pairs Western Australian truffle with potato Dauphinoise, shimeji mushroom, hen's yolk and onion soubise, to produce one of his favourite dishes to cook during truffle time.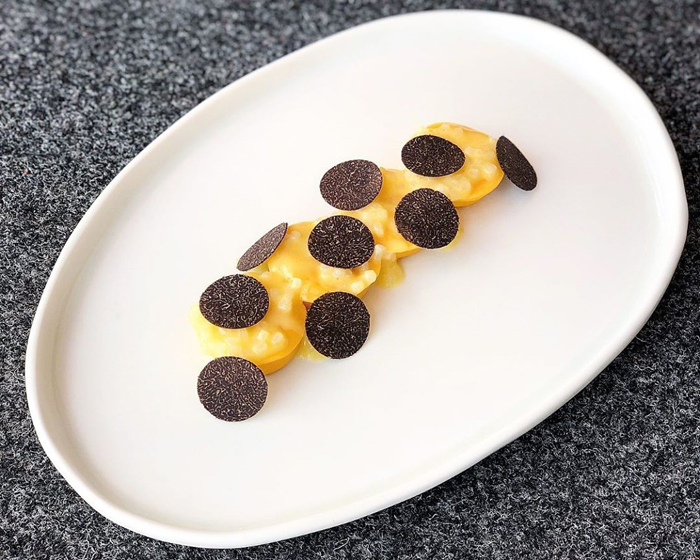 Handmade bottoni pasta, filled with liquid truffle pecorino cream, with confit kohrabi and butter emulsion, topped by WA black truffle is the most popular dish on the menu this season at Ormeggio at The Spit in Mosman, created by Head Chef Victor Moya.
"The Australian black truffle is some of the best I've ever tried, I love to use them," says the restaurant's Executive Chef Alessandro Pavoni. "They are very similar to French, but an obvious difference and benefit is that the Australian ones are fresher when they get to us. There is more control on quality using the local product – truffles don't like to travel."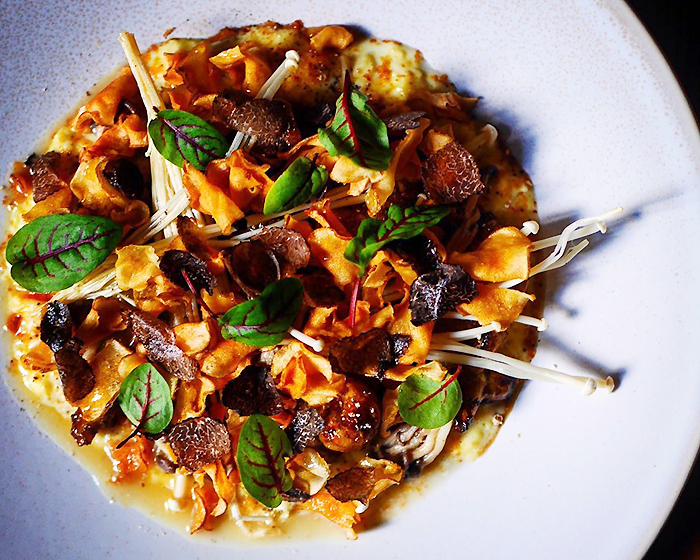 A landmark building rescued from ruin, The Heritage Wine Bar in Perth boasts a menu championing the best seasonal local ingredients, including new season truffles from Pottinger farm in Manjimup. On this Winter's menu is Chef Matt Carulei's dish of roasted Jerusalem artichokes with mushrooms, Stracciatella and runny truffle honey, topped with black truffles.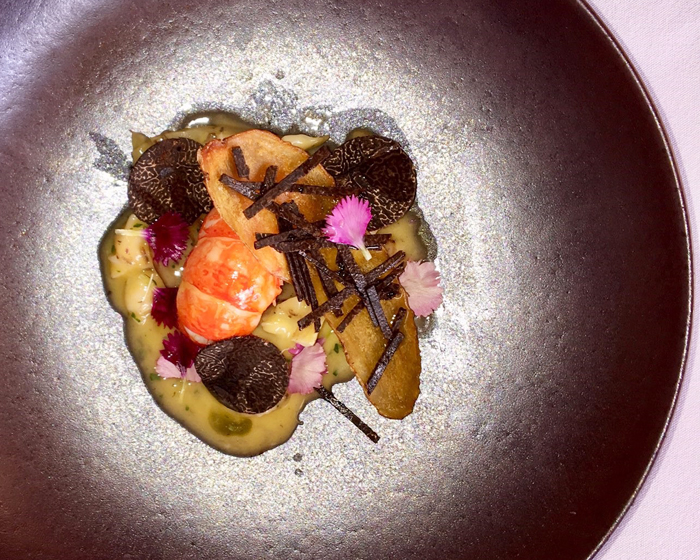 What's more decadent than WA Donnybrook marron and truffles all in one dish? From Wild Swan at Mandoon Estate comes this dish of marron, Denmark truffle, globe artichoke, fennel and truffle butter, created by Executive Chef Michael Hartnell and Executive Sous Chef John Baxter. It is currently available on the restaurant's six-course tasting menu until the truffle season finishes.
Truffle Farfalle is Marion Wine Bar in Fitzroy Head Chef Natasha Burnett's favourite truffle dish as it represents her approach to cooking – good produce handled with simplicity. These little pasta bow ties are tossed with a sauce of butter, Grana Padano and lemon juice, with shaved black truffle from Oak Hill just outside of Ballarat, tossed through. It is available as a special and on request until the season ends.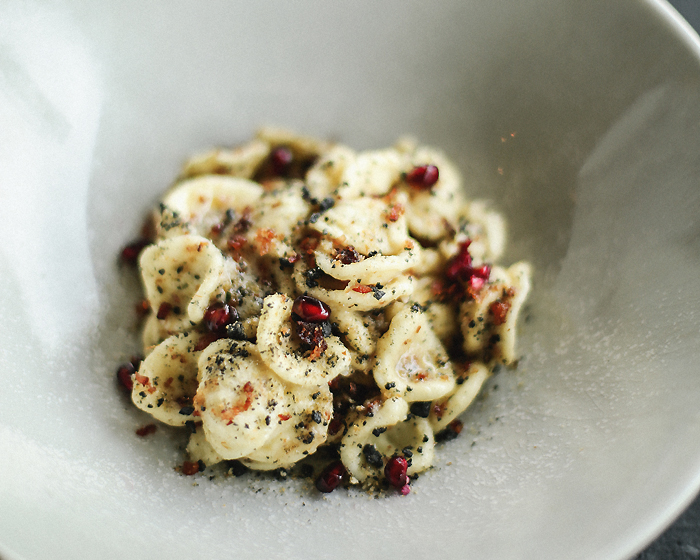 "As soon as this dish arrives at your table, you can be sure you will not be disappointed!" says Deer Duck Bistro Chef Harry Kumar of his creation of orecchiette pasta, duxelle, truffle mascarpone, double smoked speck and pomegranate. Available on the Winter menu at this Auchenflower restaurant, the familiar and elegant fragrance of truffle can't reach your nose quick enough.
"The truffle is definitely the star of this dish – even though the little pomegranate seeds bursting in your mouth while eating, are not to be forgotten," he says.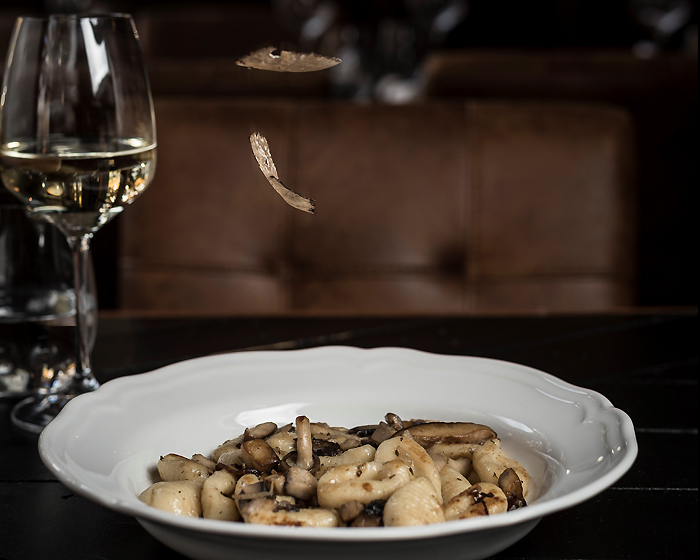 A dish representing Winter in our nation's capital, Otis Dining Hall's hand-rolled gnocchi made with truffled eggs and fresh truffle from The Truffle Farm in Canberra is available on Chef Damian Brabender's five-course midweek dinner menu. Get your truffle loving foodie friends together and come in on Tuesday, Wednesday and Thursday to try this delicacy for yourself.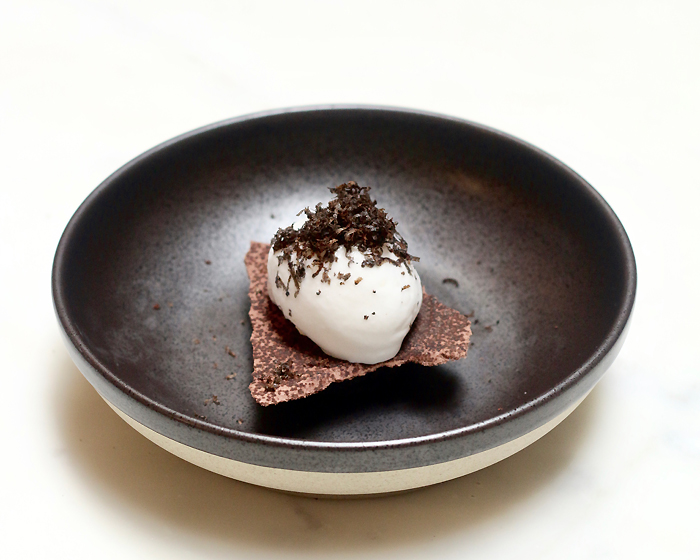 A play on different textures of dark chocolate paired with black Winter truffles from The Truffle Farm, Chef Raphael Szurek presents this dessert at Silvester's Restaurant in Circular Quay until the end of the season. Layers of warm chocolate ganache cake, chocolate frosting, crumble and meringue are topped with a scoop of truffle ice cream, cold milk foam and finished with freshly grated truffle.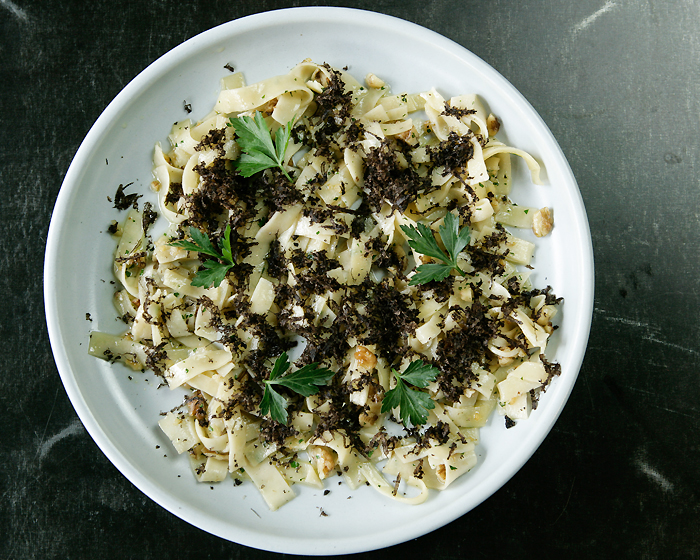 A tantalising fusion of Turkish cuisine comes together at Yagiz on Toorak Road in South Yarra. Adopting a philosophy of fine food without fuss in casually elegant surrounds, Chef Murat Ovaz dishes up a la carte and degustation options from street snacks to large plates – even whole roasted saltbush lamb. It is his creation of Eriste – hand-cut Turkish pasta served with walnuts, burnt butter and black truffle – that is on offer this Winter to champion truffles.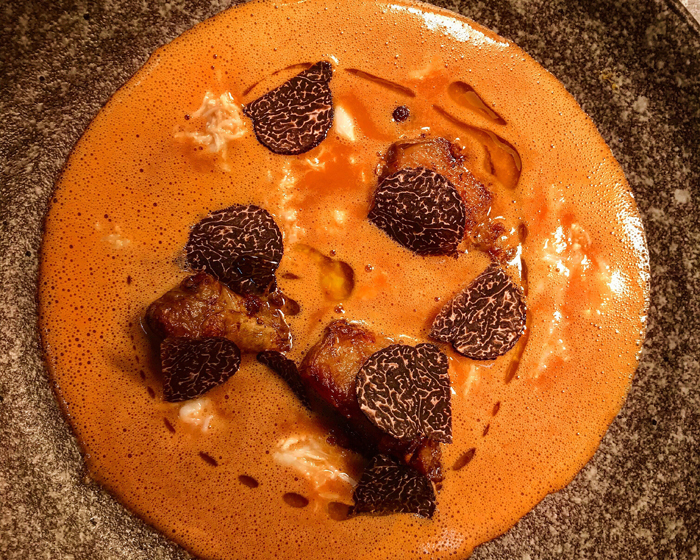 Chef Tomoyuki Usui from Restaurant Plage in Cremorne says truffle season brings out his creative side as can be seen in this dish of spanner crab bisque, Perigord truffle, Jerusalem artichoke and wild mushroom oil, making it an ideal Winter choice.
"I love to use truffles – either fresh or truffle oil," he says. "Our regular customers are big fans of truffle and I plan to have more truffle dishes on the menu during the season."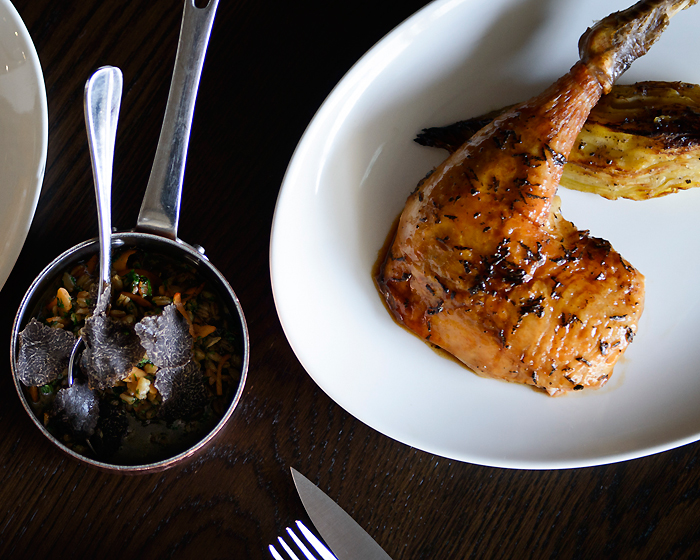 Reminiscent of the French dish poulet de Bresse, Cutler & Co's Milking Yard Farm Sommerlad Chicken creation features an organic, wild-foraging Australian heritage breed bird which is large in both flavour and size. In the kitchen at this iconic Fitzroy restaurant, Chef Colin Mainds generously covers the bird with housemade cultured butter and fresh truffle, then roasts it until beautifully bronzed and serves it with farro, mushrooms, more truffle, fresh herbs and Hispi cabbage.
The dish is available on request and sometimes on the all-day dining specials on Sundays.