The Hamper Emporium are experts in premium gift giving, for Christmas in July, on Christmas Day, birthdays, anniversaries, graduation, corporate gifts and all special occasions.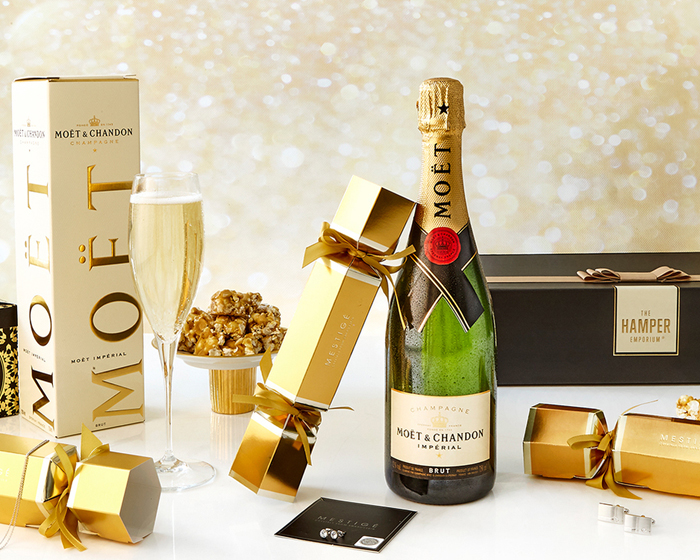 The art of festive celebrations is part and parcel of the unique gourmet food and fine wine hampers available on an ever-rotating basis at The Hamper Emporium.
Christmas in July is a particular specialty and the dedicated team have been working behind the scenes, sourcing, gathering and curating the finest range of Christmas hampers that stylishly celebrate the wintry pleasures of mid-year festivities.
Premium whisky, fortified wines, world-famous cognacs, award-winning local wines, specialty craft beers, ciders and other winter-warming drinkables and edibles are designed to bring family and friends together and beat the chill in the finest style.
The Hamper Emporium fulfils the gourmet wishes of all your Christmas entertaining needs with an extensive range of festive food hampers that are brimful with premium wines, exquisite Champagnes, spirits, craft beers and ciders. These deluxe drinkables are teamed with a luxurious selection of gourmet foods for sweet and savoury palates, created by the cream of local and imported food producers.
There's a beautifully packaged, grift-wrapped and presented hamper selection filled with food-loving abundance for all your family and friends on offer any time online at The Hamper Emporium.
To celebrate the festive spirit of Christmas in July, The Hamper Emporium is offering online visitors the chance to win one of 20 premium Christmas hampers, but be quick: competition entrants must apply by the end of July.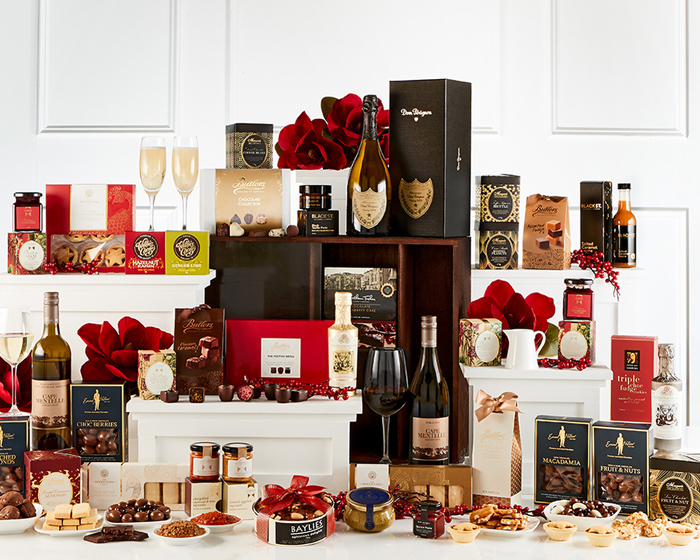 Gift givers could choose from the abundant riches of The Deluxe Christmas Hamper. This premium gourmet food and fine wine hamper is the benchmark in luxurious gift giving.
This sublime selection is literally a Christmas delicatessen in a gift box. Inside, there's an endless supply of sweet and savoury gourmet treats to delight the most discerning palates.
Mature-age imbibers will savour the exquisite taste of the world's finest Champagne, Dom Perignon, as well as premium Cape Mentelle red and white wines. Complete with condiments, tapenades, creamy sauces, artisan chocolates, handmade Christmas cakes, biscuits and every delicious gourmet goodie imaginable to enthral the most fastidious foodie.
There's a smorgasbord of premium gourmet hampers on offer to suit all tastes and budgets, for Christmas in July and celebrating the festive spirit the whole year through.
Keepsake gift boxes, free delivery and complimentary greeting cards for you to personalise are the icing on the Christmas cake for all your gift-giving pleasures to treasure at The Hamper Emporium.