Cast away in Australia's rivers, beaches and estuaries
Although majority of fishing trips in Australia aren't about how many fish you catch, a chance to escape, throw a line and sit back with a tinny in your tinny is one that every Australian man knows too well. Australian waterways are home to over 4400 species of fish, the most iconic being the likes of the Barramundi and Australian Bass. Inhibitors of Queensland are particularly fond of a weekend trip to the beach or lake to try their luck and see what reels in. Depending on what fish you want in your dish, each area of Australia offers up a different variety of catches.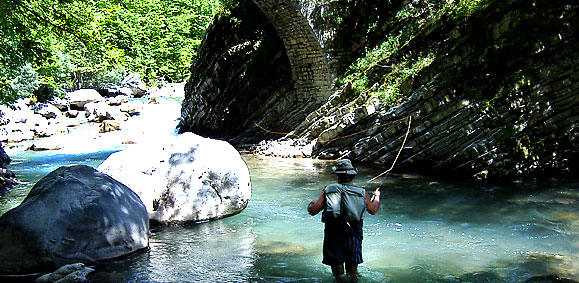 Where are some popular Australian fishing spots?
The lower area of South Australia in the Murray region is best to catch a cod, which can weigh up to a massive 4 kilograms. New South Wales has many lakes and rivers ideal for trout fishing, with fly fishing a popular leisure activity. At the top of Australia, Darwin is the barramundi capital, alongside being the best area for catching exotic fish, due to its tropical climate and location. Whiting, snapper and small sharks are mostly located in the Victoria region. For travellers looking for big game fishing, Port Stephens in the north of Sydney and Cairns in northern Queensland are your destinations. The Great Barrier Reef is a popular fishing hotspot for catching Black Marlin, Mackeral and Barracuda.
For more information on fishing in Australia, see;
Fishing in New South WalesFishing in the Northern Territory