Fish for the famous Barramundi
Billabongs, tidal rivers, mangrove lined estuaries and unspoilt coastline make the Northern Territory a distinguished fishing destination all year round, world renowned as a fisherman's Mecca. Apart from the barramundi being the Northern Territory's golden catch, a variety of fish call the waters of this territory home, with species such as jewfish, giant trevally, golden snapper, marlin and threadfin salmon thriving in the water. From the barramundi rich Mary River to black jewfish in the nutrient rich reefs, a kaleidoscope of fish are to be found in the Northern Territory so why not cast away and try your luck.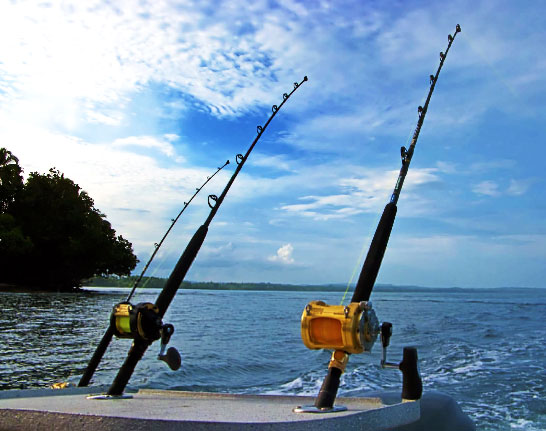 Where are some fishing hotspots in the Northern Territory?
With some of the best estuary fishing in the world, the Northern Territory is home to a number of famous rivers, filled with the likes of blue salmon, cod, golden snapper and barramundi. The root systems of the mangroves that line many of these rivers are usually a hotspot for fish, with the Daly, Victoria, Mart and Finniss Rivers just some of the territory's famous fishing estuaries, alongside that of Kakadu National Park.
If you want to head into the deep blue sea for a bigger catch, be prepared to put up a fight. The waters of the Northern Territory are home to the likes of sailfish, trevally and the ultimate sports fish, the marlin, all of which can challenge fishermen to a battle of strength. Remote Arnhem Land is one of the territory's best destinations for sports fishing, with charters the best way to experience the region.
For more information on fishing in Australia, click here