By Leigh O'Connor.
Growing up, Ben Rotella always wanted to be a Chef. That passion for food has seen him take the reins as general manager of Melbourne's Kobe Jones restaurant where he continues to be involved with creating Japanese fusion food that is as stunning on the plate as it is in the mouth.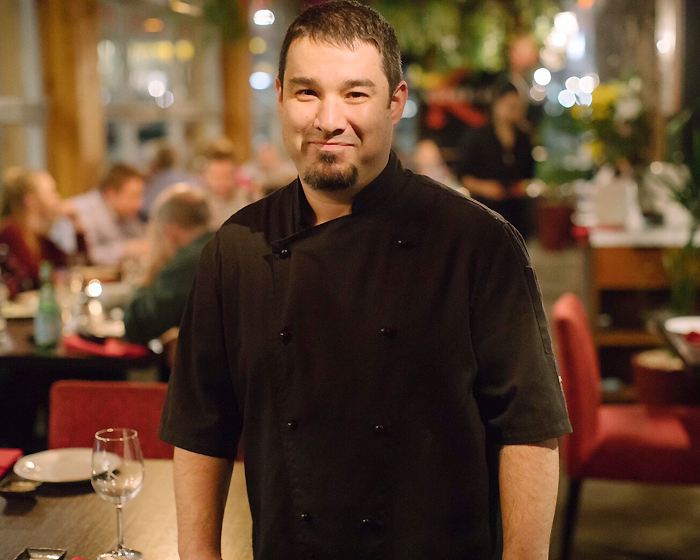 General Manager of Kobe Jones Melbourne, Ben Rotella.
The Kobe Jones group shows no signs of slowing down, with Kobe Jones Sydney and three teppanyaki restaurants – Wharf Teppanyaki, The Rocks Teppanyaki and Riverside Teppanyaki.
Deriving its name from a fishing village in Japan combined with a typical Western surname, Kobe Jones serves Japanese cuisine unlike anything you've had before. The California-style Melbourne restaurant has a sophisticated riverside locale on WTC Wharf right on the Yarra, making it accessible by road, foot or water.
Ben served as Executive Chef at the restaurant for seven years before moving to his new position and says some of the most rewarding aspects of that time were the simple things, such as a guest taking the time at the end of their dinner to come over, shake his hand and say thank you for an amazing meal.
Fusing Japanese and Western flavours can be challenging, especially incorporating herbs and certain spices, as Japanese Chefs don't use a lot of either in their cooking.
"A lot of it is about having fun with trying new things. Staff meals are actually an amazing way to test new dishes and flavours," he says.
"Eating is about a journey and involves flavour, cooking methods, service and presentation – even the plates we might use, so the process is very dynamic and nothing is off limits."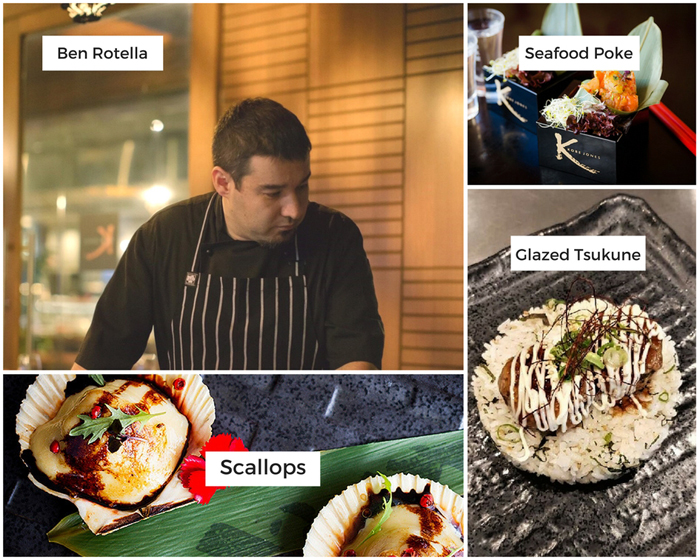 It is from one of his staff meals that the recipe for glazed tsukune on lotus and edamame rice came about, combining a couple of his favourite dishes together.
"We evolved the dish, slowly turning it into something we enjoyed and wanted to share with our clientele."
Ben enjoys eating out - not just specifically at Japanese restaurants - to see what other Chefs are creating, then interpreting that into the Kobe Jones ethos.
"I also read a lot, speak to colleagues and when I can, visit Japan just to keep it all real. Kobe Jones is about great eating in a friendly, casual environment. We want customers to come back, which means they have to leave wanting more."
Believing the quote 'the road to quality has no end,' Ben says the answer is to always look at what he does honestly and be open to revisiting what has already been done.
"It's all about the customer and everything else comes after that."
Check out more of Kobe Jones' recipes like seafood poke and scallops and motoyaki sauce.