After one of the hottest Australian Summers on record when we sweltered under unrelenting days of 30- and 40-degree heat, there is a cool change coming (hopefully)… Autumn is here!
The nights are starting to draw in, leaves that are green turn to brown and thoughts spin to a mellow glass of red, best enjoyed with comfort food and family. Autumn is also an extremely busy time with Easter and Anzac Day, along with the start of footy season, food and wine festivals, fashion weeks and Melbourne's F1 Australian Grand Prix.
Whether a rev head, foodie or footy fanatic, there's plenty about Autumn for us to enjoy, including a meal out at a favourite restaurant or trip to a winery. Read on to find our favourite haunts this change of season…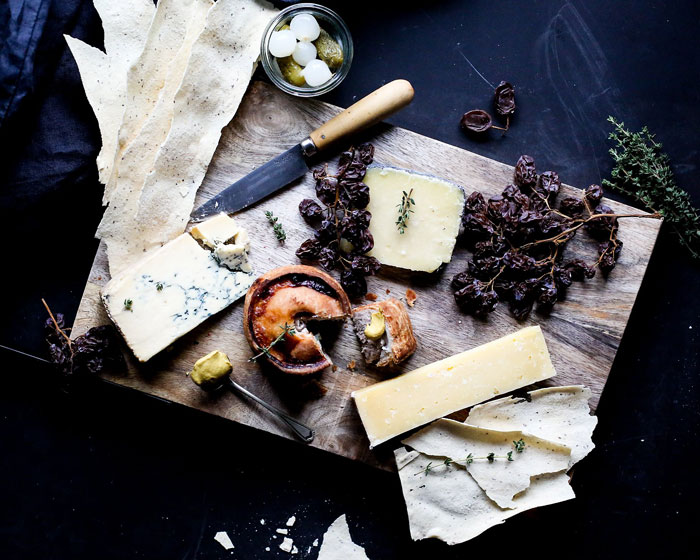 Wine and cheese at Spencer & Co.
Marvel at Autumn Restaurants in Victoria:
What better combination on an Autumn evening than wine and cheese? Intimate European-style wine bar, Spencer & Co on Rathdowne Street in Carlton North, is a haven for those seeking an after work drink and bite to eat with friends. An industrial fit out of dark timber floors and low hanging retro lights is ideal for cooler weather, as softly glowing candles cast a moody vibe and a refined share plate menu awaits.
Think arancini filled with lamb ragu, pea mozzarella and napoli, or perhaps an Italian cheese platter with olives, balsamic onions, prosciutto, Sardinian flatbread and house-made sourdough; paired with a glass of 2016 Boucher Shiraz.
A cosy and rustic ambiance attracts Autumn diners to savour the flavour of Australian beef at its best, at Rare Steakhouse Midtown on Goldie Place in the heart of Melbourne's bustling CBD. Worn exposed brick, oak barrels and suspended circular globe lights set a chilled-out vibe for intimate dinners along with catch-up drinks with friends, while delving into delights such as Chateaubriand, chips, roasted field mushrooms, feta, beans and broccolini with beurre noisette and toasted almonds.
Non-meat lovers may opt for pasta sensations like thyme gnocchi with truffled asparagus, broad beans, gruyere and almond beurre noisette.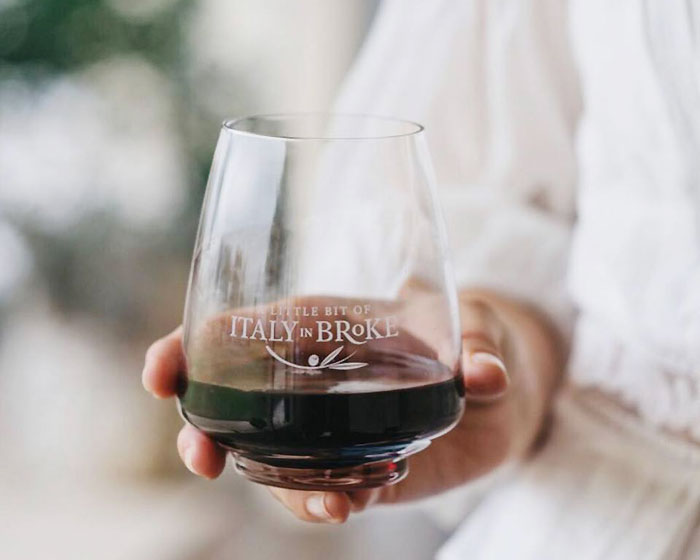 Red wine X Autumn = bliss at Margan Winery.
New South Wales Autumn Restaurant Haunts:
As the leaves turn from golden to red, there is no better place to enjoy Autumn and all her splendour than Margan Restaurant and Winery in the tranquil rural setting of Broke in the Hunter Valley. Relax in classical surrounds indoors, complete with white tablecloths and fine cutlery while admiring breathtaking views of luscious vineyards through large floor-to-ceiling windows.
With a menu crafted around what is harvested from the estate garden and orchard, there is a true seasonal focus to plates such as pork belly, carrot, black garlic, ricotta and pine nuts paired with a Margan Aged Release Chardonnay 2011.
Soul-warming Indian cuisine and mesmerising skyline and water views of Sydney Harbour attract diners to Zaaffran on Darling Drive. Named after the world's most valuable spice, this elegant and unique restaurant is the perfect spot to watch fireworks over Darling Harbour on Saturday evenings during March and early April, while pondering an ever-evolving menu of treasured recipes gleaned from the Royal households of India.
Be tantalised by Red Angus beef ribs, braised and roasted with garlic, chilli and garam masala; or perhaps chicken cooked in a coconut masala with red chillies, cardamom, cloves and ginger.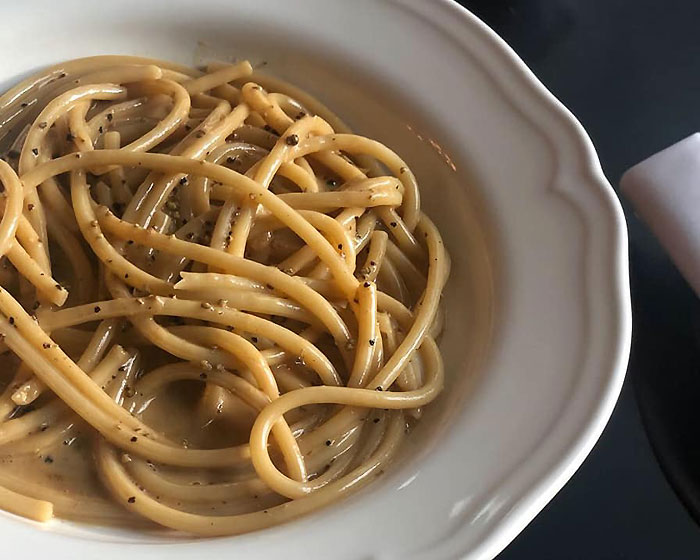 OTIS bucatini pasta.
Autumn Restaurants in Australia's Capital Territory:
Escape from day-to-day hustle and bustle at Otis Dining Hall, on Jardine Street in Kingston, where a moody setting and Mod Oz fare make for a great Autumn meeting place. Treat your special someone to a memorable meal in a dining room fitted out in earthy brown hues, reflecting the colours of the season, restored timber floorboards and an elegantly decorated ceiling of ceramic roses, illuminated by twinkling chandeliers.
Delve into the OTIS bucatini pasta with silkwood pepper and pecorino, finished with cold smoked foie gras.
Welcome the new season in a distinctly French way at Les Bistronomes on the corner of Mort and Elouera Streets in Braddon. Classically furnished in timeless style, with rustic exposed bricks and a cast iron wine rack filled with international bottles extending to the ceiling, while plush high-backed chairs emanate a rich and welcoming ambiance suited to smart, casual dining.
Delve into a traditional bouillabaisse of tomato and saffron fish soup with John Dory, green prawns, squid, mussels and scallops, served with toast; or perhaps smoky goats cheese and sweet potato ravioli, buttered tomato and grilled cos lettuce.
Autumn Restaurants Wanderings in Western Australia:
Wander the grounds and taste award-winning estate grown wines and olive oil at the cellar door of Arimia Restaurant and Winery on Quininup Road in Wilyabrup. Nestled in Yallingup's secluded bushland overlooking the Indian Ocean and Cape Clairault National Park, this boutique venue invites guests inside warm, rustic surrounds to browse a menu of Mod Oz fare, focused on local produce and sustainably farmed protein.
Offering accommodation for up to eight people, why not stay the weekend and enjoy dishes such as braised pork ragout, cured jowl and tagliatelle, matched with a 2015 Mourvedre; plus continental breakfast the next day.
Beautifully manicured Japanese gardens, a koi-filled pond and relaxing landscape provide an alluring Autumn backdrop for a romantic dinner for two, or special occasion with family and friends at Ramon's at Willow Pond in Canning Vale.
Perched along Nicholson Road, this award-winning venue boasts a Mod Oz menu ranging from Black Angus steak, topped with prawns and a creamy garlic sauce; to Middle Eastern share plates of spiced chicken, falafels, grilled halloumi, dukkah, mint yoghurt and Turkish bread. High tea menus are also available mornings and afternoons to treat someone special.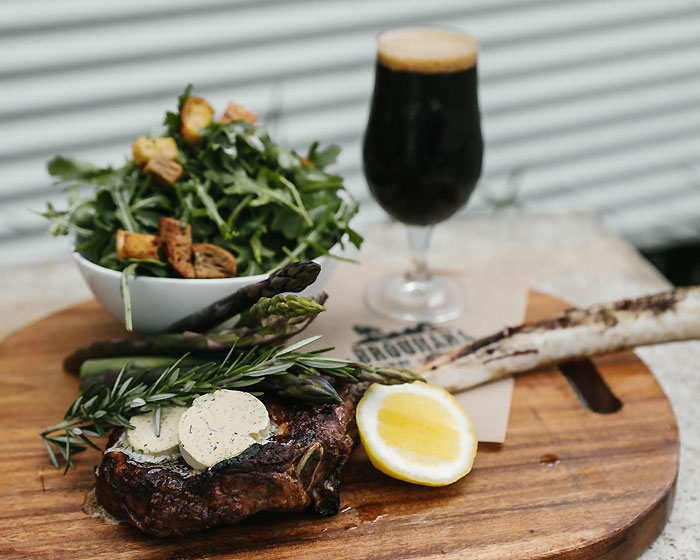 Hearty choices at Brouhaha.
Queensland Restaurants Celebrate Autumn:
Nestled among the sweeping landscapes of Maleny on the Sunshine Coast, discover Brouhaha Brewery Restaurant. Tucked just off Coral Street, this craft beer institution fills with a cheery crowd seeking a brew and catch up with mates in a series of stylish areas, from alfresco above the treetops to soak up Queensland's Autumn sun, to a semi-industrial interior filled with low set tables and steel brewing vats.
Expect to taste share plates like crispy fried pork belly and charred chorizo bites, served with Brouhaha Beer and HUM honey mustard dip; or a Wagyu beef burger, with Swiss cheese, pumpkin jam, Brouhaha Lager ketchup and beer battered fries.
Nothing says Autumn more than a soul-warming bowl of pasta made with love and that's what's on the menu at Osteria Epoca on Orontes Road in Yeronga. Timber beams and worn brick walls greet guests at this chic and cheerful restaurant, as large pendulum gloves cast a golden hue creating a relaxed vibe for leisurely dining.
Twirl your fork around a dish of black linguine with prawns, asparagus and peas' or perhaps hand cut pappardelle pasta with braised duck ragu; before a main such as slow roasted goat with lentils, asparagus and agrodolce onions.
Fall into Autumn at these Restaurants in South Australia:
Quaintly tucked away on a leafy back street in Mitcham, Stamps resides in a gorgeous heritage building, with a vine-entangled verandah exuding old-fashioned charm. Aptly named for its location next to the old post office, Stamps' seasonal and contemporary menu emphasises fresh produce and the Chef's passion, spontaneity and talent.
Expect to delve into the likes of goats cheese baked in filo, with beetroot relish, smoked walnuts, roasted shallots, rocket and honey to start; followed by boneless confit duck leg.
Designed among towering, century-old gum trees still sporting their leaves as Autumn arrives, Woodstock Coterie Restaurant in McLaren Flat offers a quintessentially native Australian backdrop. Built in 1988, this semi-circular building creates the feeling of an ambient atrium; inside earthy toned walls and glass doors add to a rustic yet modern setting, as guests browse a seasonally changing menu at leisure.
Start with housemade turkey liver and Muscat pate, walnut and fig sourdough and pickled cucumber; then savour the likes of porcini gnocchi with mushroom, sautéed in wild herb butter, goats curd and whey.
Touring Tasmanian Restaurants in Autumn:
Watch the Autumn sun sink over the canal and soak up water views at Driftwood Restaurant on North Terrace in Lauderdale. This elegant restaurant is all about sleek lines and a trendy vibe – wood floors and ceilings, matched with grey furniture and dark walls to deliver an ambient setting for lingering over weekend brunch , or romantic evening dining.
An ever-evolving menu features fresh local and seasonal produce, such as char-grilled King Island Porterhouse steak, roast Tunnel Hill oyster mushrooms, cherry tomatoes and red wine jus; or perhaps veal backstrap, sumac roast cauliflower, currants, hazelnuts and jus.
Proudly located in a heritage listed hotel that has been serving Hobart for more than 170 years, The Duke Restaurant on Macquarie Street offers dining in vintage splendour. Retaining old school charm both outside and in, a classic façade welcomes guests into a moody ambiance of dark walls, slate fireplace and wooden furniture, ideal for warming the body and soul.
Stave off Autumn hunger pangs with a slice of wood-fired pizza, like chorizo and prawn on a Napolitana base, with roasted capsicum, mushrooms, onions and mozzarella; or cut into a hangar steak, cooked medium-rare with spiced olive ratatouille, capsicum and cashew coulis and salsa verde.
Northern Territory Autumn Restaurant Haunts:
Autumn doesn't necessarily mean cooler temperatures in the Northern Territory and diners can still take advantage of lush, tropical surrounds and breath-taking sunset views with a cocktail in hand, at Pee Wee's at The Point, on Alec Fong Lim Drive in Fannie Bay.
For hungry guests, Pee Wee's extensive menu matches this laidback setting ideally, combining fresh regional produce to create 'Modern Territorian' fare such as hot and sour pork cheek, smoked barramundi cheeks, bonito broth, kimchi and puffed wild rice. For the main affair, try wild thyme confit pork belly, braised radicchio, celeriac cream, citrus compote, apple cider jus and crackling.
Fresh Mediterranean flavours make for enticing Autumn dining at Manoli's Greek Taverna on Smith Street in Darwin. A local favourite haunt for those who enjoy fine fare and live music, an authentic decor of walls adorned in images of coastal Greece welcomes diners indoors to kick back with a cold drink and contemplate an extensive array of shared plates.
Satiate hunger with Manoli's tender pieces of veal, pan-fried with onions and mushrooms and deglazed with sweet Port sauce; or try laxano dolmades – a beef and rice mixture, rolled in cabbage leaves, cooked to perfection and drizzled with a creamy sauce.
For restaurant recommendations near you, click here.