By Leigh O'Connor.
You know the scenario…glass of vino in one hand and a tempting array of goodies on the table to tickle tastebuds. The question is how do you juggle eating and drinking with some form of decorum?
You need food you can eat with one hand! Finger food, also known as canapes, are tasty small bites that don't require a fork – and because of their size you can taste a variety of food in one meal.
Finger food originates from the 1920s when during Prohibition in the United States, many Americans hid their drinking habits. When bars were shut down, they gathered together in basements to drink; to ensure people didn't leave inebriated – drawing attention to the secret saloons – hosts would serve small amounts of food throughout the night.
While we don't have to drink in secret any more, the custom of serving finger food at bars and home get-togethers is more popular than ever.
We've put together five creative recipes for you to try at home:
Highlighting a passion for Asian cuisine and culture,
Sum Yung Guys
on the Sunshine Coast is the brainchild of four partners Matt Sinclair, Dylan Campbell, Mo Rickard and Jerimiah Jones; in 2021 the restaurant will relocate to Noosaville to a bigger space, with plenty of atmosphere and a beautiful bar area.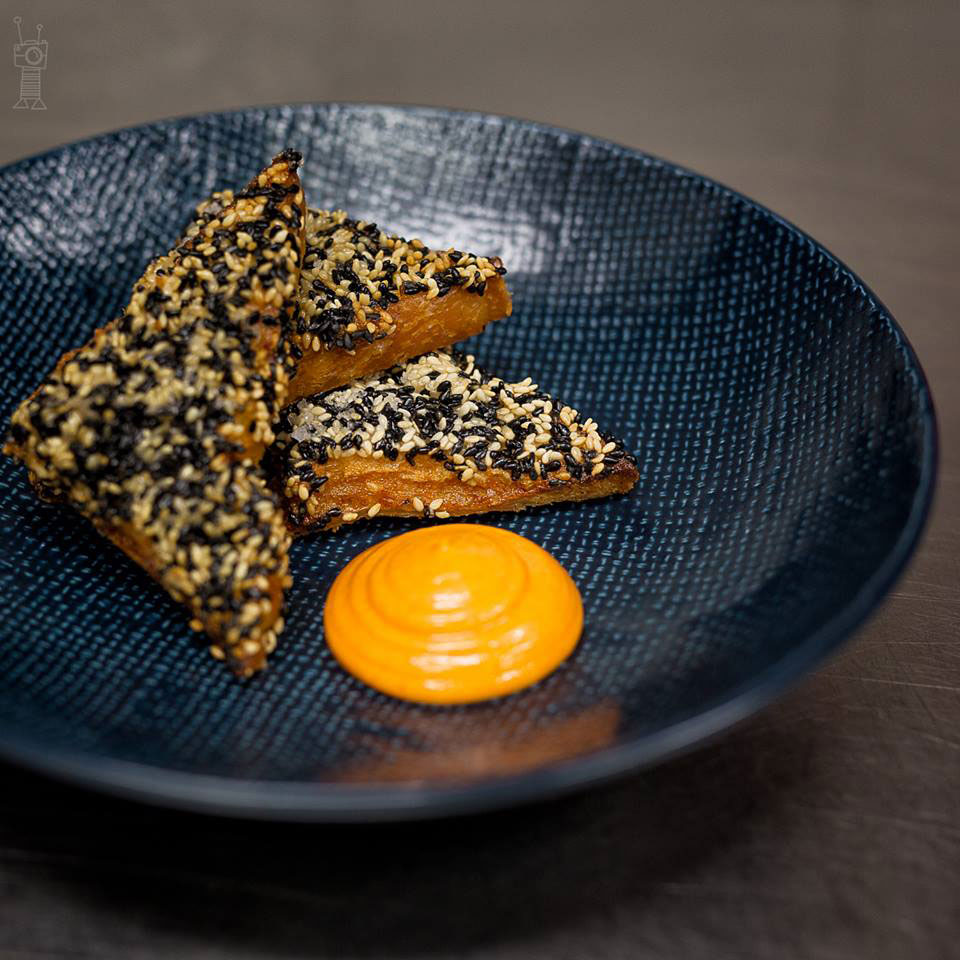 Sum Yung Guys prawn toast and Gotcha mayo.
They bring us the ultimate small bite to eat with one hand -
prawn toast and Gotcha mayo
. The crunch of sesame encrusted, prawn topped toast is ideally complemented by the sweet and spicy bite of Gochujang red chilli paste in the mayonnaise. A tip from the Chefs – make extra as everyone will want more.
The combination of chilli heat and creamy tempeh is simply delicious - these small bites will disappear off the plate, as soon as they hit the table. A soy food high in protein, tempeh has a unique taste and mild flavour of its own, unlike tofu, and is made from cooked and slightly fermented soy beans.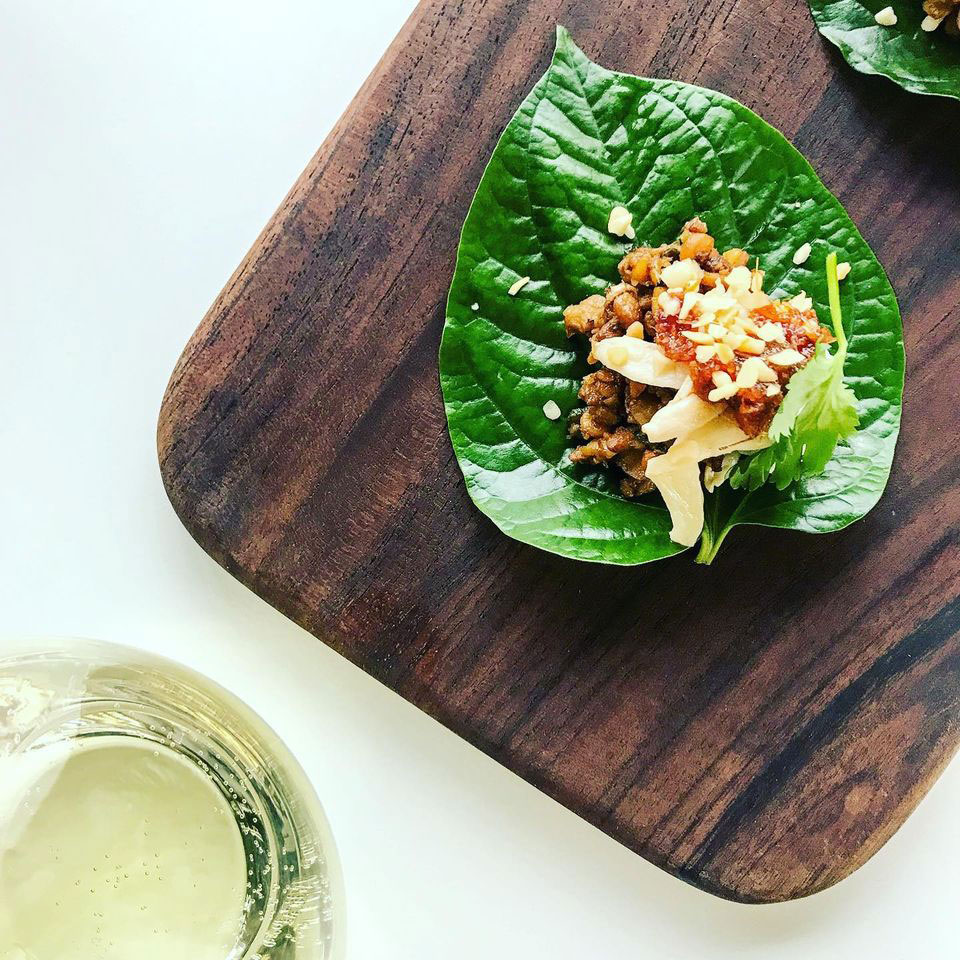 Matt Golinski's ultimate small bite - betel leaves.
Larissa Takchi
was just 11-years-old when MasterChef Australia premiered on our screens in 2009. More than a decade later, Larissa – affectionately known as Larry – became the youngest contestant to take out top spot in the cooking competition.
"There is nothing better than a cookie that is just oozing with caramel. I'm feeling super inspired by truffles at the moment and it's interesting to use in a sweet context," she says. "Adding the truffle just brings a bomb of umami and a point of difference to your regular cookie sandwich, so please have a go and try something different. Of course, not everyone loves truffles as much as I do, so don't feel pressured to use them!"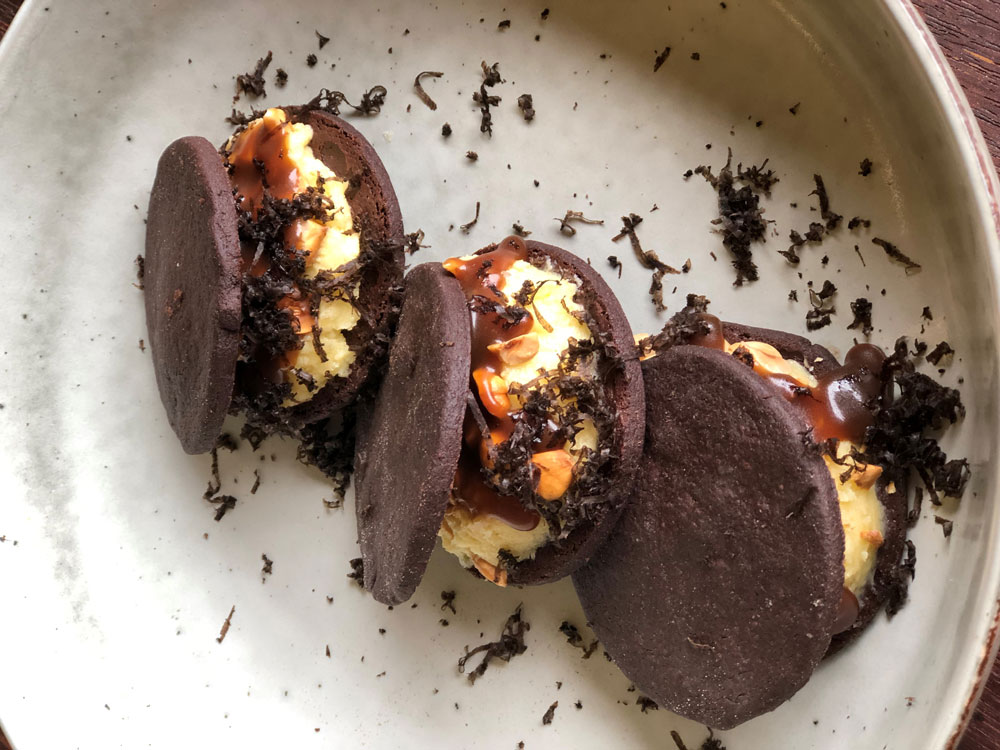 Wrap your hands around Larissa's decadent caramel and stout sandwiches.
Arancini are savoury stuffed rice balls, coated with breadcrumbs and deep-fried, making them the perfect canape to allow you to enjoy a glass of Champagne in one hand and these in the other.
CNI Catering
in Sydney shares this recipe for
truffle, mushroom and Parmesan arancini balls
from its stable of canapes; catering from boardroom breakfast meetings, team building days, weddings, to large events and functions. With more than 35 years in the hospitality industry, director Ivan Shatford works with a blend of fresh seasonal produce, innovative techniques and the culinary passion of a tightly knit team, to provide just the right catering options for any occasion.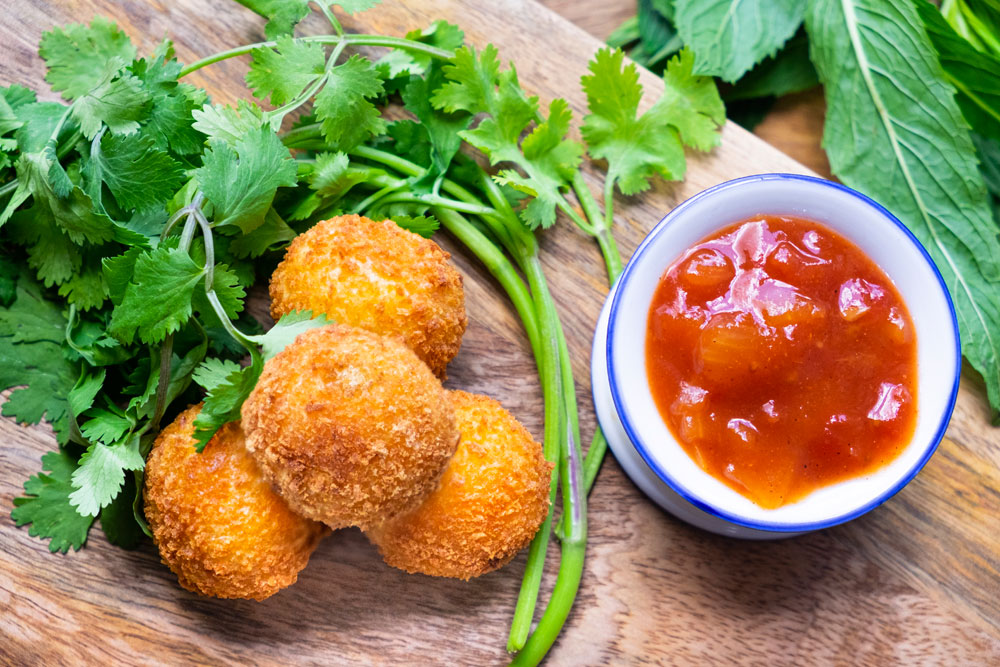 Golden and crunchy arancini balls from CNI Catering.
Imagine a small bar in Asia off the beaten track, where you can immerse yourself in authentic flavours, such as
first page crispy chicken
, with Japanese roasted garlic mayo.
Eddy + Wolff
on Ron Penhaligon Way in Robina, is named after the two streets the Vietnamese owners grew up on and offers a sense of belonging and connection to where it all started.
Their chicken bites are finger food at its best - golden deep-fried chicken thigh pieces, sprinkled with Chinese 5 spice, sea salt and chilli powder – ready to be dipped into a creamy, garlicky mayonnaise.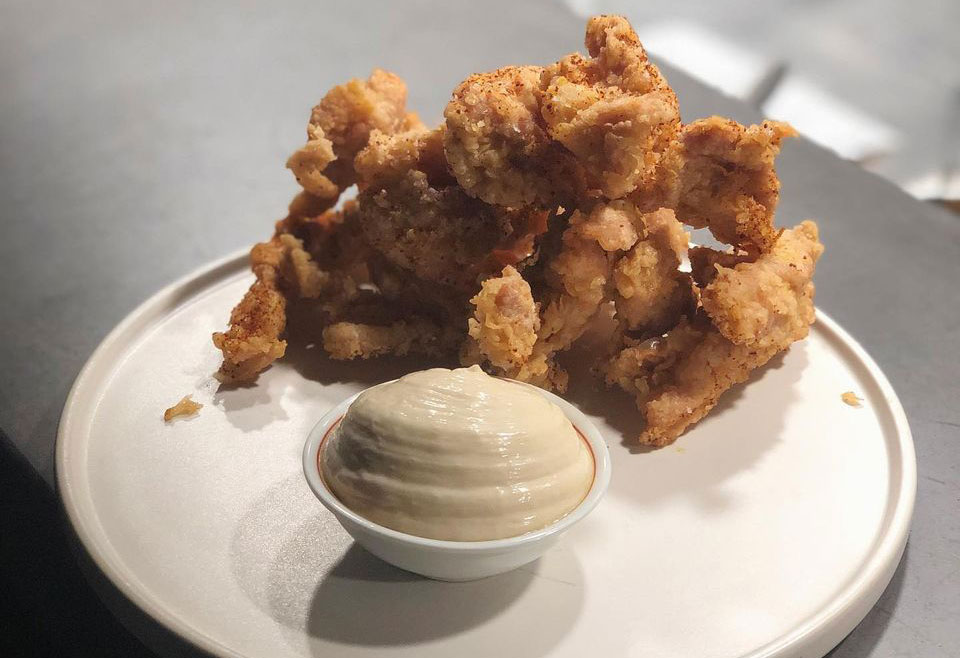 First page chicken bites and roasted garlic mayo.
For more small bites that pack a punch, click
here
.