Race up the red rock river crags
Although rock climbing destinations are somewhat more limited in the ACT than other areas of Australia due to its compact size, this activity is still thoroughly enjoyed by locals and visitors alike. Untouched beauty and panoramic views of sun, city and wilderness combined make the Australian Capital Territory a rock climbing gem, with an assortment of small and large challenges available for those willing to search for them.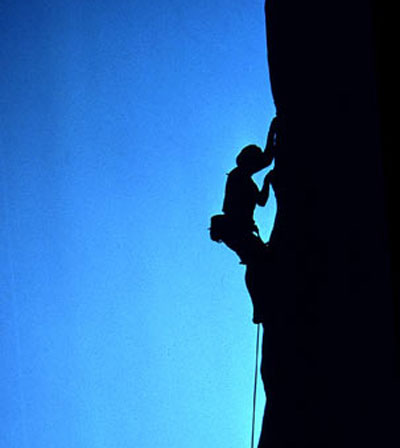 Where can I go rock climbing in the ACT?
A popular rock climbing destination in the ACT is that of Namadgi National Park, bordering Kosciusko National Park in the southwestern territory region. A variety of starting points, from beginners to amateur and professional climbers, Namadgi National Park provides the perfect viewing location from the top of the many surrounding rock faces. Situated at the southern end of Namadgi, Booroomba is renowned as one of the regions most popular climbing destinations, where a number of challenging climbs are undertaken.
Although not quite as popular as Booroomba, Mt Coree is another of the ACT's prime climbs, best undertaken in autumn and spring to avoid being snowed on. More of a sporting climb than that of Booroomba, Mt Coree provides excellent surrounding views from the summit, where you can enjoy the cool, fresh air and seclusion.
The largest of Canberra's river crags, Red Rocks Gorge provides steep, angular challenges, combined with a picturesque gorge perfect for post-climb swimming. Situated close to Canberra, Red Rocks is conveniently located, catching the sun as it rises and providing both easy and more difficult routes. Rock climbing is banned at Red Rocks during August and January each year, due to falcons nesting on the cliff.
For more information on rock climbing destinations in the south, see http://www.agfg.com.au/Blog/post/2007/06/09/Rock-Climbing-in-South-Australia.aspx