Sample the tastes of cool climate territory
33 wineries within 35 minutes of Canberra? That's enough to impress even the toughest wine connoisseur. The conveniently compact ACT is home to a variety of cool climate wines, with nearly 150 vineyards and over 30 cellar doors around Canberra and the ACT. Explore the single wine region of the Canberra District at a relaxed pace and discover the variety of wine, production and styles this state has to offer.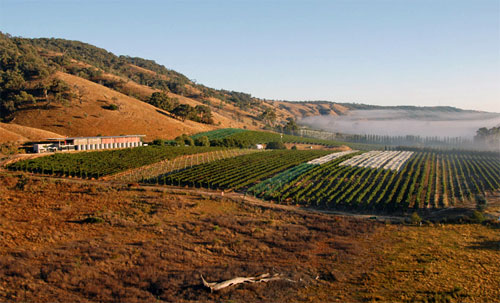 Where are the wine regions of the ACT?
The Canberra District wine region is situated in a triangular area bordered by Canberra, with many of the vineyards of young establishment, grown after 1990. The ACT's wine industry itself however dates back to the 1970's, although wines near the Yass region were produced in the 1860's.
Less than 10 minutes from Canberra's city centre, the wine region of Hall and its surrounding area is home to three cellar doors, providing spectacular views of the Brindabella Mountains and rolling hillside. To the north of Canberra, the high altitude wineries around Lake George, Bungendore and Wamboin offer a historic charm, impressive wine collections and scenic views, alongside a selection of award winning restaurants.
The ACT's variation in temperature, land elevation, soil type and winemaker skills have resulted in the production of a unique wine style, reflecting a European influence and specializing in wines from Sangiovese to Riesling, including Chardonnay, Pinot Noir and Shiraz. Although the wineries in the ACT are somewhat small, this makes for an interactive and original visitor experience. Plus, the less people, the more wine, right?
Read more about wineries around Australia here http://www.agfg.com.au/guide/wine-wineries/