Prepare a fancy fascinator, collect your loose change for a punt or two and giddy on up to the 2016 Melbourne Cup with your wild herd.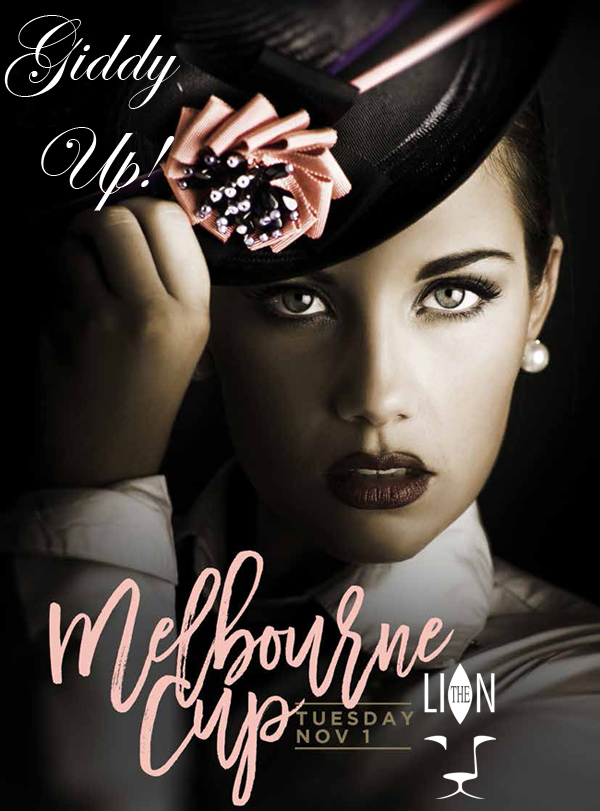 Image: The Lion Hotel.
You can bet your bottom dollar that this year's Melbourne Cup is going to be as big as ever! While not all of us are as lucky as our Victorian friends, if you can get the day off, be sure to make the most of it in the best way possible.
Many venues around the country are preparing for the sound of hooves hitting the dirt and a stampede of guests making a race for their Cup day deals. If you are chomping at the bit to lock in plans, check out some of our venues below to see what's happening around the country. Before jumping the gun though, head over to our full events list in ourWhat's on Guideand join in the frivolity with your fellow fillies.
The Lion Hotel | North Adelaide
If the sound of G.H. Mumm Champagne is enough to make you neigh with delight, then dress to impress for Melbourne Cup at The Lion. The Best Dressed and the Best Hat are awarded prizes on the day, and all with a ticket can enjoy three decadent courses.
Q Dining | Sydney City
Join the crowd at Q Dining for Melbourne Cup by the Sea. Expect hats, bow ties and picturesque views through the day, with a flute of champagne on arrival, a three course lunch and a live broadcast of all the action.
Citrique | Surfers Paradise
Out-do the southerners with a swanky ballroom luncheon at Citrique in the Marriott Resort and Spa. For all those unable to attend Melbourne Cup in person, attend a three course soiree instead, complete with Laurent-Perrier Champagne and a three hour drinks package to top off a thunderous day.
Julio's | West Perth
Get out on the ground at Julio's, hosting West Perth's only Garden Party for the fanciest day of the year. Spoil yourself with champagne cocktails, canapes, oysters, garden games, sweepstakes, prizes and even live music to get you stomping in your heels.
For those of you tethered at home for the day, we have a few DIY tips to join in the fun, like creating cup-worthy treats and cocktails for friends that will keep the party rolling until the last race is run (just don't scratch out too early!)
A Toast to Melbourne Cup: what's Melbourne Cup without a glass of bubbly?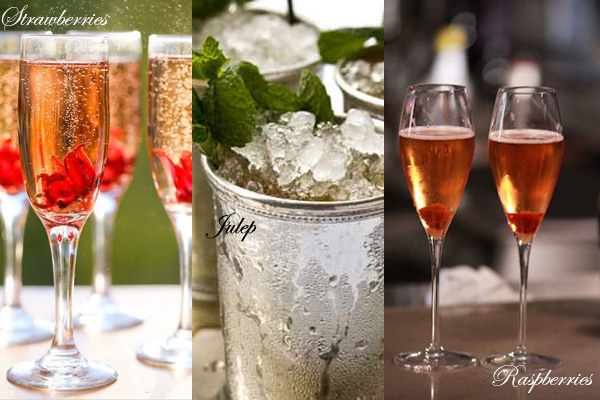 A classic that never gets old, go a standard strawberry and a teaspoon of puree in your flutes this year.
Keep it refreshing with this delicate Julep and be sure to serve it icy cold.
Add a dash of colour with a raspberry plopped in each glass, and a citrusy twist of lemon to finish.
Fancy Finger Food: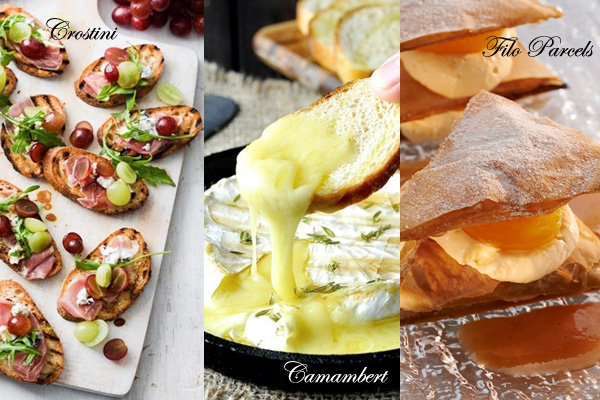 Start the day with a crunch and a delectable mix of gourmet ingredients on these elegant crostini.
Beautiful, gooey Camembert just became irresistible thanks to this recipe. Bake a wheel or two and dip until your heart's content.
Delicate and light to finish, enjoy a sweet end to the day with these puffed filo parcels.