For all the tricksters, those who love a good dress up party and children excited by the thought of receiving a bucketful of lollies, Halloween is a fun filled time of year. Though it is still rising in popularity here in Australia, many countries around the world have been celebrating for decades, and some even more recently than Australia.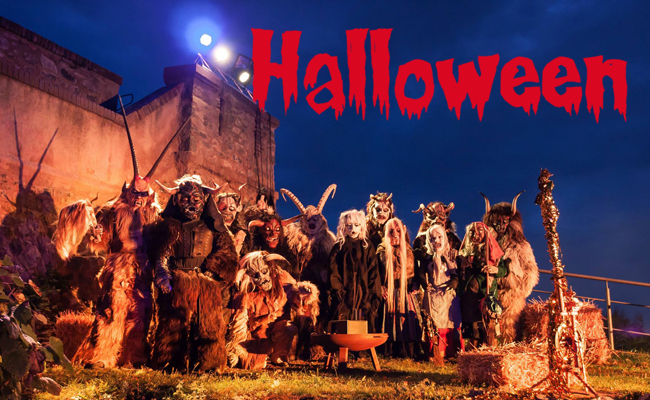 If you want to get into the trick and treats this year, simply check out ourHalloween what's on guidefor spooky events around the country.
The USA is most widely known for going all-out on Halloween. Trick-or-treating through neighbourhood streets, hosting wild costume parties with traditional and new age games and transforming houses into haunted castles and graveyard grounds are among the most commonly practiced traditions. If you happen to be spending Halloween abroad this year, here are just a few hints at what to expect around the world.
Ireland
It is widely believed this is where the Halloween tradition began with Celtic roots and a merging of religious traditions with pagan rituals. In rural areas, bonfires are lit as they were throughout history to ward off roaming ghosts. Children dress up in costumes and spend the early evening trick-or-treating their neighbours and afterwards, most people attend parties. Games are played, like apple bobbing and parents often arrange treasure hunts for children with lolly prizes.
Italy
In Italy, this time is called All Souls' Day and is celebrated on November 2nd. Italians are granted a public holiday in which they can remember loved ones no longer in the land of the living. One tradition includes giving presents to small children from deceased family members.
Austria
Some people leave bread, water and a lighted lamp on the table when they go to bed on Halloween night in Austria. It is believed these items will help welcome dead souls back to earth for a night when Austrians consider strong cosmic energy to be present and the veil between the living and the dead to be very transparent.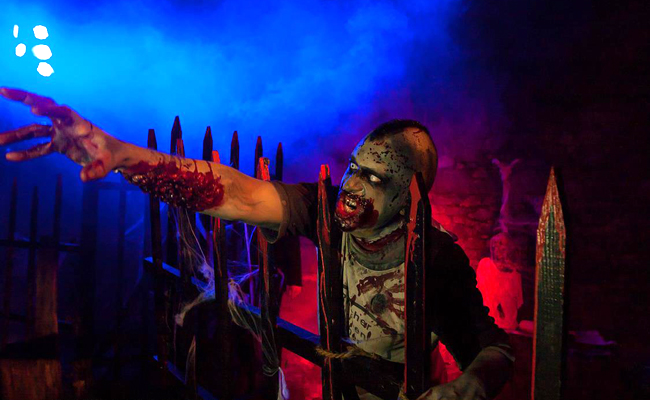 Canada
Highly popular in Canada, Jack O' Lanterns are carved and residents participate in trick-or-treating, decorating homes with pumpkins and corn stalks and hosting parties. The atmosphere is very similar to that of America.
China
In China, Halloween is known as Teng Chieh, the Festival of the Hungry Ghosts. During this time, food and water are placed in front of the photographs of deceased family members while lanterns are lit to show spirits the way to travel to earth for the night. Worshippers in Buddhist temples create 'boats of the law' from paper and burn them. It is said to free spirits that are trapped on earth from dying by accident or downing and were never buried as a result. Similar actions are also carried out in Hong Kong.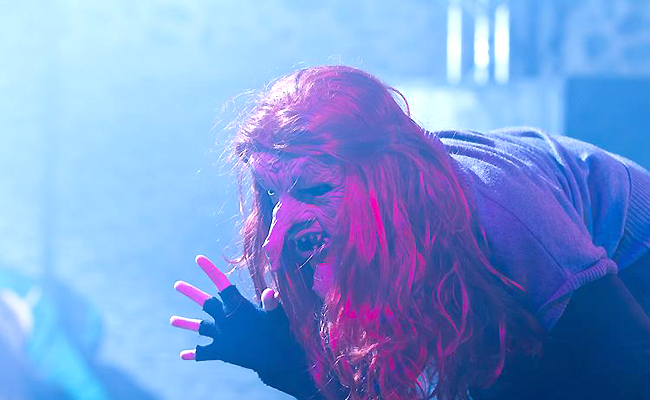 Germany
In some areas, children participate in trick-or-treating, but the festival is still not hugely celebrated as it is considered an American holiday. Another similar holiday does occur, All Souls' Week, whereby residents hide all the knives to prevent harm coming to spirits who return to earth during this time. However, Halloween has become increasingly popular among young adults who celebrate by dressing up and attending themed costume parties and clubs. Visitors to the country may also want to attend events like Halloween at Frankenstein Castle where actors bring to life the awakening of the Monster and scare those who attend.
Japan
Only a recent addition to Japan's culture, trick-or-treating is highly unlikely to become a tradition anytime soon. The Japanese harbour a feeling of not wanting to be a pain or a bother to someone else, so disturbing neighbours to ask for candy would be an inconvenience for most. At present, it is rising in popularity among young adults who dress in elaborate costumes through the evening and attend parties or clubs.
Mexico
For those who haven't heard, Mexico celebrates a similar festival to Halloween known as El Dia de los Muertos, or Day of the Dead that spans three days from October 31st. Families celebrate the continuity of life and celebrate the lives of the deceased. It is also when Monarch butterflies return to Mexico from further North and are thought to bring the spirits of the departed home with them. Altars are assembled with candles and colourful flowers as well as mounds of fruit, and drinks to help the spirits arrive. Mexicans are also experts in the art of creating sugar skull candies with impressive colours and decorations to continue a joyous vibe.
Photography from Halloween night atFrankenstein Castle, Germany. All credits toMk-Photographix.