"Autumn is about so much produce at its peak. It's a truly magical season. Overflowing with memories, musings and recipes, this book is a personal collection of my most treasured food experiences." - Maggie Beer.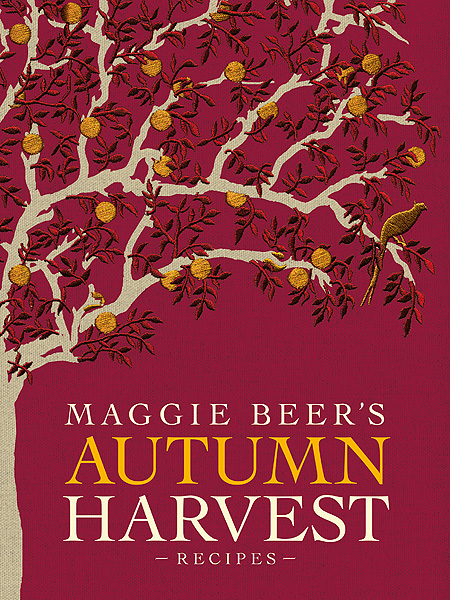 Maggie's warmth, love and enthusiasm for food exudes from the pages of her latest cookbook, Autumn Harvest. They say you eat with your eyes first, yet Maggie seems to be capable of making you eat with your heart, first falling in love with everything to do with this edition, from the tactile touch of the embroidered-look book cover, to the passionate way in which she speaks about each ingredient in season.
Her philosophy from the very beginning of her career has always been to cook from the heart and to live in harmony with the seasons.
With a full collection of seasonal harvest cookbooks under her apron, including Winter Harvest, Spring Harvest, Summer Harvest and now Autumn Harvest, Maggie offers a recipe for any occasion and any time of the year using produce that is fresh in season.
This cookbook differs from most in the layout, each chapter taking care of a different produce item available in season and each recipe compilation is then tailored around it. This cookbook is so much more than just a collection of divine culinary delights, it is also the story behind them, including tales of memorable meals enjoyed with friends and family.
Coorong Beef Pie with Red Wine, Fennel and Green Olives.
Maggie highlights the importance of buying local and this takes no exception for her when it comes to meat. She believes finding a great local butcher to produce quality cuts of meat is just as important as finding a good green grocer. Maggie highlights these cuts of meat in her mouthwatering Coorong beef pie with red wine, fennel and green olives. A hearty dish, perfect for a chilly Autumn night.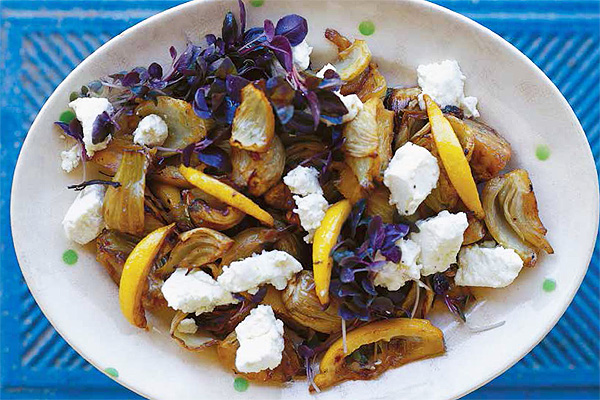 Fennel with Goat's Curd Salad.
Autumn Harvest produces recipe ideas that are versatile enough to be used as main dishes or as a simple accompaniment to any main meal. Maggie's Fennel with Goat's Curd salad is a soft and delicate match made in heaven to team with a succulent piece of fish or chicken.
Maggie speaks fondly of the pear trees which grow by her dam at the bottom of her garden on her Barossa Valley property. She enjoys adding these into her cooking where she can and includes the enticing Glazed Pears with Mascarpone to this edition. A simple, yet stunning dessert perfect for any night of the week or a special occasion.
By Freya Ensbey.
Extract from Maggie Beer's Autumn Harvest, recipes by Maggie Beer, photography by Mark Chew, published by Lantern, RRP $29.99.