Autumn is in the air.
Farewell beautiful summer foods! You shall be dearly missed. Not to worry though, the turn of a new season always brings about a fresh influx of delicious produce we love and a cold breeze can garner inspiration for much-loved warming dishes. As the weather starts cooling down again, we can finally turn the oven back on and bake to our heart's content. As Autumn arrives, be sure to take a look at the recipes below for inspiration and stay on top of seasonal cooking.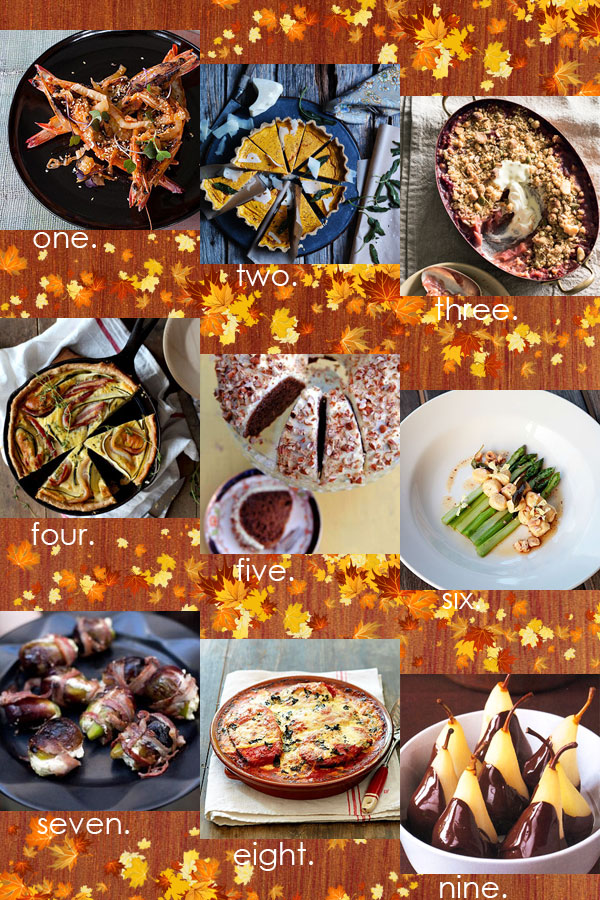 1. Prawns with Pickled Wombok and Miso Caramel – Chef Recipe from Foam2. Pumpkin, Pecorino and Sage Tart3. Crumble with Poached Rhubarb4. Bacon and Zucchini Quiche5. Persimmon Cake6. Gnocchi with Asparagus7. Grilled Figs Wrapped in Prosciutto and Stuffed with Goat's Cheese8. Eggplant Parmigiana9. Gu Pear Bell Helene with Chocolate Ganache
Find out what's growing for the coming season here.
Compiled by Julie Johnson.