The sun is melting the morning frost, birds are chirping with newfound enthusiasm and delicious, colourful fruits and vegetables are all beginning to flourish. It's springtime and Maggie Beer's Spring Harvest Cookbook is here!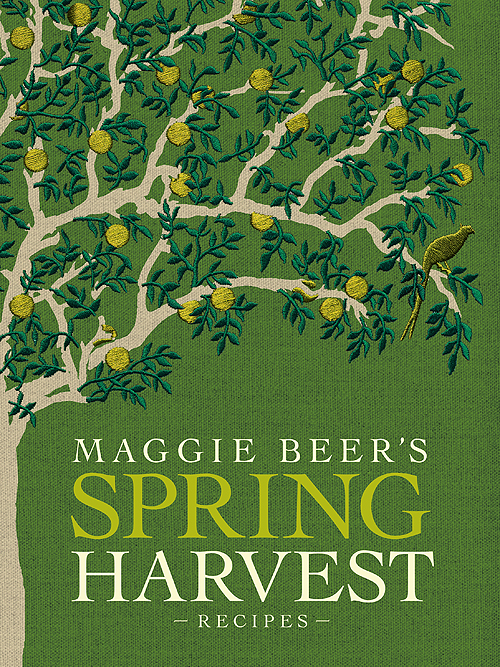 A division of her original Maggie's Harvest cookbook that sought to incorporate all seasons, the Spring Harvest cookbook takes the best of Maggie's signature springtime recipes and collates them in this spring-inspired selection. Unlike the original, all-inclusive cookbook, this individual Spring Harvest cookbook can be taken into the kitchen and splattered with the tantalising flavours of all 80 recipes inside.
Hunt and forage for the freshest and best spring produce, motivated by the brilliance of the Barossa Valley's flourishing food and wine region and re-create Maggie's favourites at home. Natural elements are given room to speak for themselves and encourage creativity within the home cook to branch out and try adding their own touches to every dish. This country style of cooking is endearing and sure to leave palates pleased with meals like snapper in a parcel with fennel, the prized distinct taste of Meyer lemons and a handful of bay leaves or perhaps feast on roast leg of Suffolk lamb with Maggie's loved verjuice.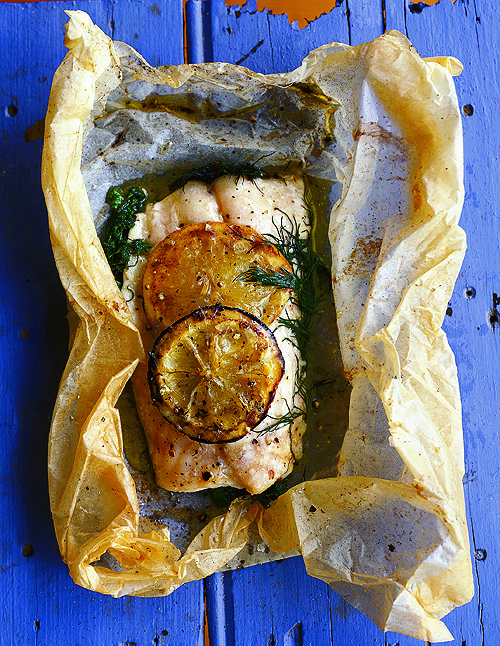 Snapper in a parcel, p. 97.
Take a journey through Maggie's childhood and later farm life, experience through her words what it's like to pick watercress by the bucket load from a fresh stream, to smell the sweet vapours of honey in the air as a loud hum rumbles from a nearby beehive and understand the easiest way to be creative often comes from utilising your natural surroundings. For years, Maggie admits she rejected vine leaves as having any sort of culinary use and now later, barely understands at all her initial rejection, using vine leaves as an integral part of her repertoire.
Exciting readers with what can be found during this bountiful time of year, Maggie inspires an element of magic and delightful surprise; bouquets of artichokes, bunches of fresh asparagus and beetroots plucked from the depths of cool soil. Maggie's springtime collection is all about new life, and in focussing on this, the chef at home can bring new life to their kitchen and culinary creations.
By Julie Johnson.
Recipes from the book Maggie Beer's Spring Harvest, recipes by Maggie Beer, with photography by Mark Chew, published by Lantern.