By Leigh O'Connor.
Chocolate – a piece of love, happiness and heaven, making it the perfect Christmas gift!
The taste of chocolate makes everyone fall in love with that smooth, creamy decadent texture…giving chocolate at Christmas is guaranteed to make your family and friends happy this festive season.
Expect an instant smile on faces when they rip open their presents on Christmas morning to find life's miracle, chocolate waiting from them.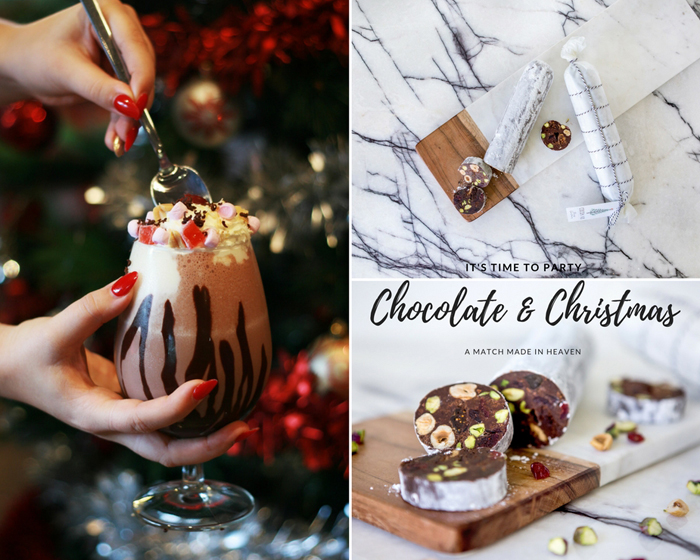 Chocolate has no age barrier, everyone from toddlers to great-grandparents salivate over treats, truffles and yuletide logs; here are some suggestions to make 2019 a chocolate kind of Christmas!

Chocolate indulgence destination Cocoa Nib, located inside the Keith Tulloch Winery Complex in peaceful Pokolbin, has Newcastle foodies flocking to the area for coveted creations, crafted from the finest French ingredients.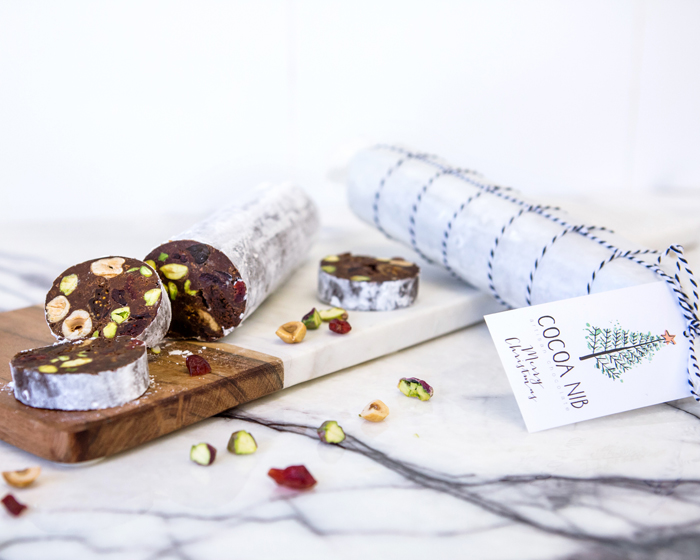 Sharing their recipe for a Chocolate Salami Log, Cocoa Nib brings to the table a yuletide treat full of fruity flavour with dried figs, apricots, cherries and cranberries - mixed with pistachios, almonds and hazelnuts - to create a slice with punch. Add dark chocolate, golden syrup and crushed biscuits, and the result is a sensational snack or great gift for someone special.
Macadamias and chocolate go hand in hand with good times and family fun - try these Macadamia Chocolate Crackles and watch them disappear in a cloud of crumbs and sea of delighted faces. A festive take on regular crackles, add chopped red and green glace cherries for an extra touch.
A lovingly decorated box of homemade Nutty Chocolate Fudge makes an ideal pressie for friends - this recipe is quick, easy and tastebud temptingly tantalising. Make in advance and store in the fridge, ready to be boxed up and given with love to those who have been nice – not naughty!
Snow globes are fascinating Christmas ornaments, shake them and watch snowflakes float down over festive scenes, encased in glass surrounds. Using imagination, mason jars, white chocolate and coconut truffles, create these Snowmen Globes by the cupcake queen, Elise Strachan as both a decoration and treat to entice children to join in the celebrations.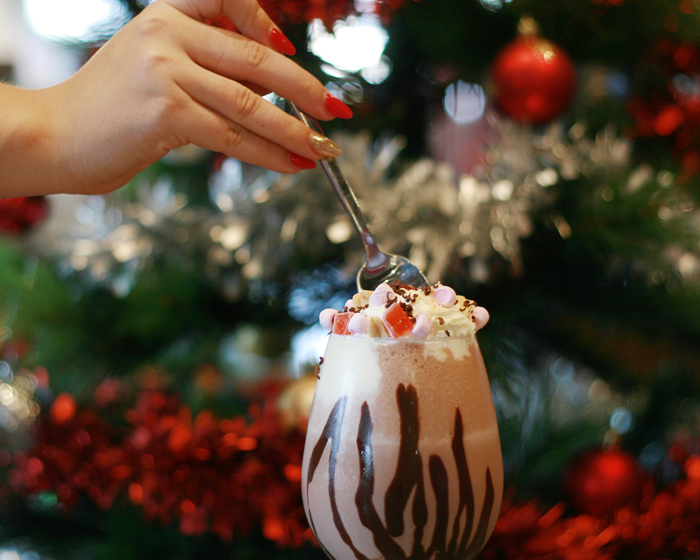 From AGFG resident Chef, Shawn Sheather comes a creative Christmas cocktail - Spirited Rocky Road. Those who love traditional rocky road will drool over this liquid creation, with a kick of bourbon and all the trimmings of toasted coconut, ice cream, Turkish delight, marshmallows, nuts and of course chocolate!
Eat, drink and be merry this Christmas, for more chocolate recipes click here.