Save the guilt for spring time – winter means comfort, and we plan on spending the duration of the cooler weather indulging in all things hearty, rich and decadently wicked. Take your winter drinking habits to the next level by backing off the tea, coffee and chalky cocoa powder and stepping into the world of mind blowing hot chocolate. Generally, a few commandments are key to a quality chocolate concoction – namely, using solid (mostly dark) chocolate, adding a pinch of salt and using whole milk – but experimentation is the spice of life, so get busy with our top five picks.
5. Hot Chocolate with Mint and Marshmallows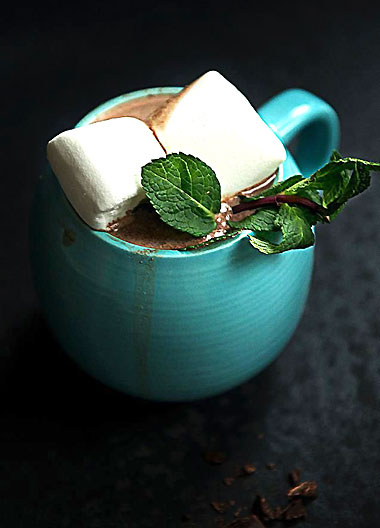 Fact: There's something wrong if you don't like the combination of mint and chocolate. And there's something even more disturbing at play if you don't like the combination of mint and chocolate GANACHE. This recipe by What Should I Eat for Breakfast Today understands the importance of such things and in tune cleverly fuses together cream, dark chocolate, fresh milk and cream to create a drink so decadent that it can only be consumed in thimble sized quantities... joke -it's so addictive you'll have to have the cup prized from your sticky fingers.
4. Confetti Cake Batter and White Chocolate Hot Chocolate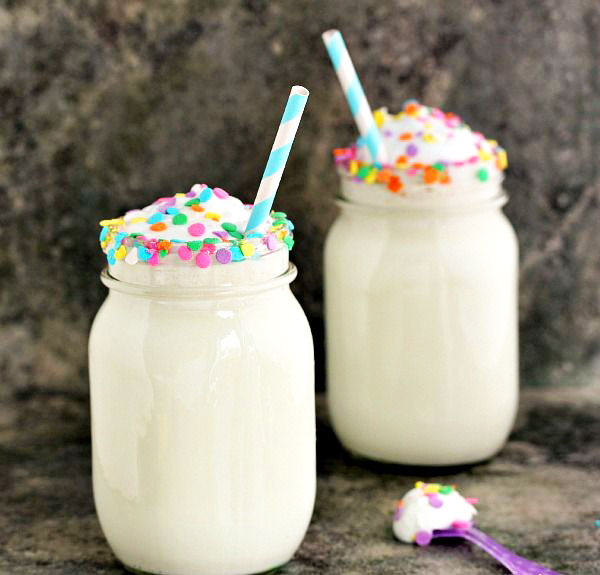 Just stop and drink this all in for a second. Cake batter. White chocolate. Hot chocolate. Consuming cake in liquid form has never looked so delicious and Cravings of a Lunatictakes it to the next level with the addition of sweet condensed milk, white chocolate and whipped cream. Turn on your slow cooker, turn up the tunes and get prepared for the party that's about to take place in your mouth.
3.Vegan Mexican Hot Chocolate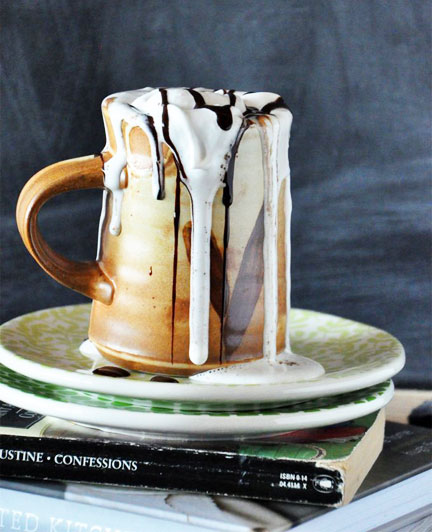 Dairy don't-ers, rejoice! Coconut whipped cream, almond milk and a spice infusion of sweet cinnamon, earthy nutmeg and spicy cayenne have united in your cup to make winter your favourite time of year. Although this recipe by Minimalist Bakerdoes use the aforementioned cocoa powder that we have preached against, you could experiment with vegan friendly chocolate OR perhaps go naughty and indulge in not so vegan friendly dark chocolate (if you're not a fully fledged vegan, of course). Alternatively, you could just ignore us and go with the recipe as stated.
2. Cardamom & Orange Spiced White Hot Chocolate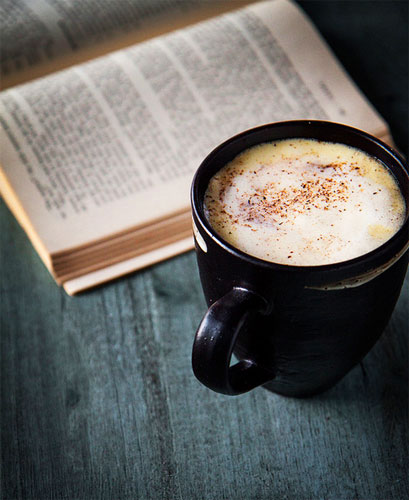 Distinctively delicious, this recipe by Will Cook for Friends highlights winter's signature aromas of crushed cardamom pods, vanilla extract and fragrant orange zest. Drink winter in. Literally. To truly make this something special, a few pointers are to be kept in mind;
-Use a vegetable peeler to remove the outer part of the rind and try to avoid gathering any of the white pith (no bitter, mo' better)
-Back away from anything labelled 'white chips' when seeking out a white chocolate – they are mostly sugar and hydrogenated oils (think chalky, grainy or bland) – go for a cocoa butter content of about 30% for heaven to appear on your tastebuds.
- When faced with the decision of green and black cardamom – go green.
1. Coconut S'mores Hot Chocolate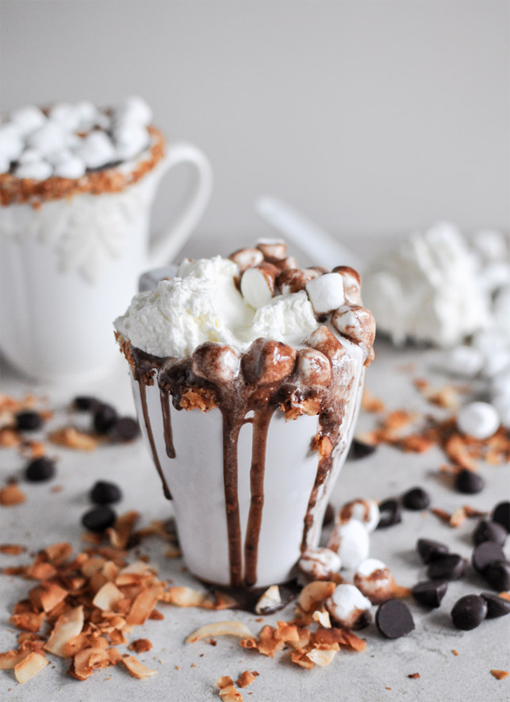 AKA the pièce de résistance of hot chocolates, this creamy concoction takes out the top spot on our hot (chocolate) list. It's not hard to see why. Creamy, thick, rich, moist, luxurious – it's an inhalation of melted chocolate goodness and the addition of coconut, marshmallows and cream is the icing on the cake. But we haven't reached the best part yet – this recipe is TOTALLY HEALTHY! And by that we mean using coconut milk, dark chocolate and coconut cream. Coconut is a fruit, right? It's practically like drinking a fruit smoothie. A delicious, sweet, gooey chocolate fruit smoothie... Excuse us. We are off to How Sweet Eatsto get our daily vitamin hit.