November 30, 2012
Neeps & Tatties and Other Scottish Eats
Detective novelist Raymond Chandler once wrote, "There is no bad whiskey… there are only some whiskeys that aren't as good as others." With 1 billion bottles of whisky exported from Scotland per year, there is no question of quality there.
With a million and a half of Australians of Scottish decent and migrant residents in the hundreds of thousands, whisky glasses - quite possibly containing imported Scotch - across Australia will be raised high to the sky in celebration of St Andrew's Day on 30 November.
Rumour has it that Scotland's patron saint offered King Angus whisky to sedate his anxiety the night before his victorious battle on this very calendar date. Today we're happy to partake in parties celebrating Scottish unity but the question remains, what exactly do we eat with our whisky?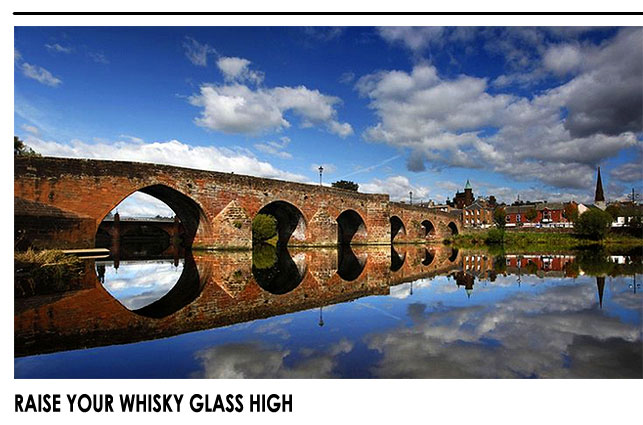 Tartan. Bagpipes. Sean Connery. The Loch Ness monster. Stereotypical though they may be, they're all undeniably, unmistakably, iconically Scottish. As is haggis. Though emblematic of their homeland, there's much more to Scotland's culinary landscape than minced sheep's heart, liver and lungs mixed with onion, oatmeal and spices, tidily packaged in a sheep's stomach.
Scots have an evocative foodscape, linked to the land, seasons and a history of survival. Anyone who's experienced the full brunt of the Scottish climate knows that a hearty bowl of porridge or smoked haddock chowder (cullen skink) offers a depthful comfort.
Other foods lining the pages of traditional Scottish cookbooks include Arbroath smokies, neeps & tatties (turnips and potatoes), and shortbread. This unforgettable venison dish will bring close to home the essence of a land so far away, reminiscent of historical highland castles and refecting sleek Scottish city restaurants of today.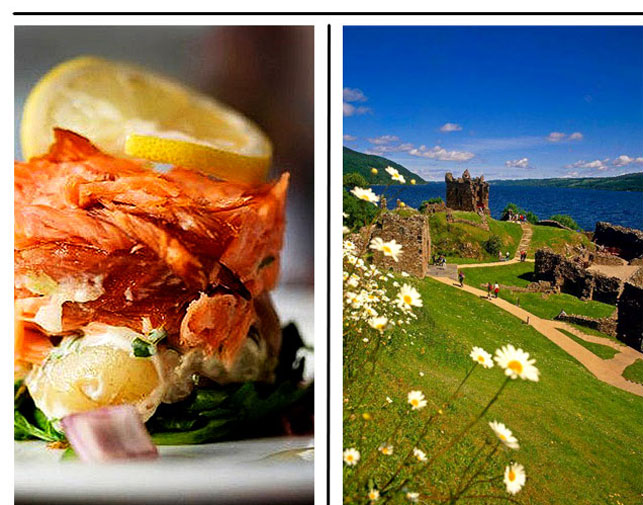 From seafood sourced from pristine waters - Scotland is the world's 3rd largest salmon source – to Angus beef and quality venison from fertile glacial-carved glens, Scottish produce is world-renowned. To top off your whisky (ahem, meal…) try cranachan dessert whipped up from wild brambles picked on winding country walks.
Fair fa' your honest, sonsie (cheerful) face, weel are ye wordy o' a grace? Since everyone's worthy of cuisine cast our way from Gaelic times, try your hand at a few Scottish dishes from our AGFG Recipes section. If you make a mistake, simply wash it down with whisky and none will be the wiser.