25 November 2012
Congratulations to our five competition winners. Your Gourmet Escape tickets for the Sunday session are in the registered mail.
Brunch with the Best and Beyond
NEW RELEASE Brunch with the Best – Time to discuss 'towards 2020' Join Alex Atala, René Redzepi and Heston Blumenthal, three of San Pellegrino's top 10 chefs, over a Sunday brunch prepared by Chef Nigel Harvey at Voyager Estate. Listen as these culinary experts predict food trends and provoke discussion, sharing their views on a 2020 food industry. Hosted by Jill Dupleix and Terry Durack from the Sydney Morning Herald, your ticket will extend your culinary adventure with pick up transfers from Voyager to Leeuwin Estate Winery where you will get free entry into the Gourmet Village for the Sunday Session + 4 GEMs!
Tickets only $170, click here to purchase your ticket now! Brunch menu includes the following delectable tasters and treats:
- Shark Bay Crab & Japanese Mayonnaise Roll - Slow cooked Margaret River Free Range egg with beans and a Margaret River Venison chorizo crumb - The Farm House lamb and pork sausages - Bahen & Co chocolate gateaux - Seasonal fruit crown - Blueberry & yogurt muffin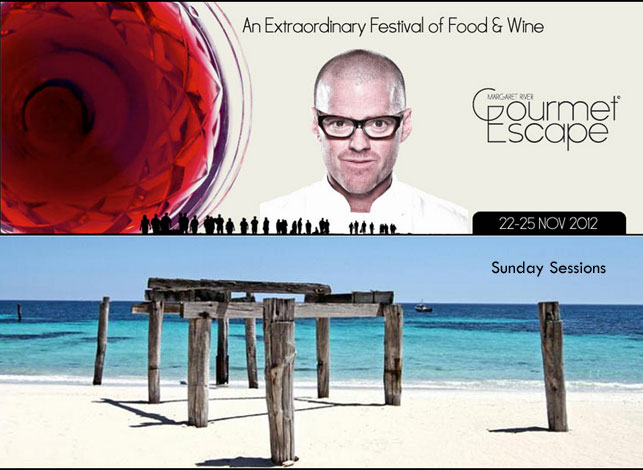 NEW RELEASE Table for 8 – Exclusive Siemens Chef's Theatre Experience Secure a privileged view with the best seat in the house at Siemens Chef's Theatre. Be onstage and sit at an exclusive table set for 8. Sip local vintages as the world's best chefs share their food philosophies or demonstrate their expertise to a full festival crowd; you will even get to meet the stars back-stage! Tickets are $120, which includes premium Gourmet Village entry. Each session is limited to 8 people, so get in quick to avoid disappointment, buy now!
NEW RELEASE Gourmet Village Sunday Sessions
Join in on one of the Sunday Sessions at the Gourmet Village and hear the world's finest talent in food and wine tackle a few of the hottest topics in the food industry. This exciting and informative program is exclusive to Sunday afternoon and is a rare opportunity to hear it straight from highly acclaimed experts within the industry. Grab a drink and pull up a bale of hay in this casual forum hosted by Jill Dupleix and Terry Durack from the Sydney Morning Herald.
With exciting topics like Don't shoot me, I'm only the restaurant critic, The Asianisation of Australian food and Shake it up, baby – let's hear it for the next gen chef, we're expecting this to be a hit with the crowds. All sessions are free with a Gourmet Village ticket, click here to purchase (seating is subject to availability).