Food and fashion trends come and go… who can forget bell bottom jeans, pet rocks and just-add-water mashed potato?
Avocado toast has become synonymous with the 2010s and millennials, while milk alternatives had baristas scratching their heads over soy, almond and lactose-free lattes and cappuccinos. Acai bowls ruled as a popular wellness trend, while kombucha cemented itself as the go-to health drink.
Activated charcoal turned everything from ice cream to cocktails black and matcha turned everything green! So, what does 2020 have in store? We asked 10 top Chefs for their trending ingredient predictions for this new decade, along with 10 suggestions of our own: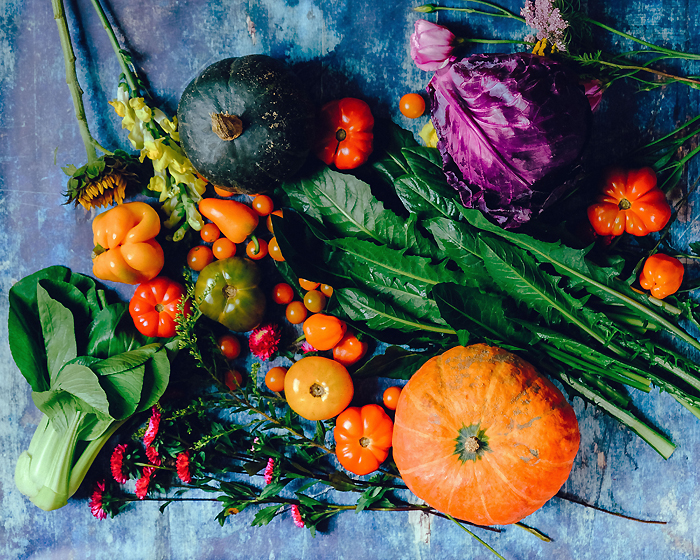 Local Ingredients
"Sustainable and local ingredients are trending right now and will continue to do so. More and more people are concerned about the planet, climate change, the destruction of ecosystems and diminishing natural resources.
"People want to know where their food is coming from and want to ensure what they are eating is not only ensuring their health and well-being but also taking care of the environment for the years to come." ~ Chef Arte Assavakavinvong of iconic Melbourne restaurant Longrain.
Venison tartare with celeriac, cocoa nibs, beetroot and black garlic on Terry Clark's new menu at The Source, MONA.
Game Meat for Sustainability
"I'm hoping to see Wild Shot venison make an appearance on menus in Tasmania in 2020 for a number of reasons; firstly, it's so delicious and secondly, it's ethical and sustainable." ~ Chef Vince Trim of MONA's Faro restaurant.
Imperfect Produce
Matt believes ugly fruit and vegetables – basically imperfect produce – will become popular in 2020 as people embrace authenticity; while the one ingredient he can't live without is mushrooms.
"They are incredibly versatile. I like them simply sautéed and served on char-grilled sourdough, with crème fraiche and a drizzle of truffle oil." ~ Group Executive Chef, Matt Haigh for caterer Peter Rowland.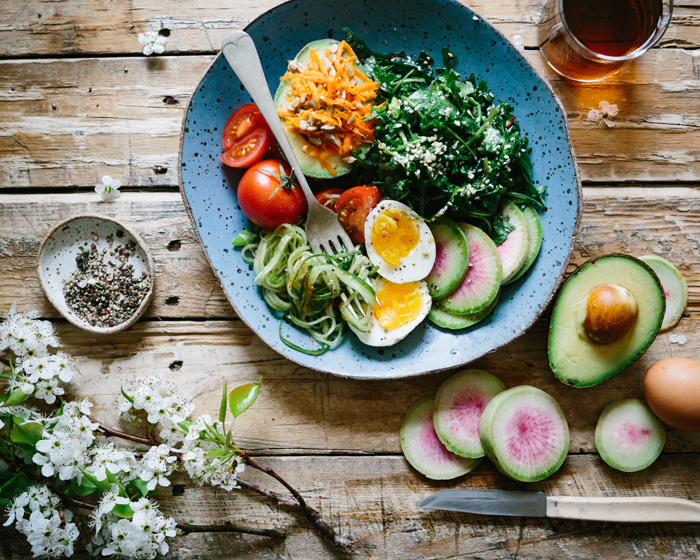 Vegetables with a Side of Meat
"I think generally, trending ingredients would be vastly vegetables and zero-waste cooking. Kudos to Matt Preston for preaching the undervalued vegetable! I think people are not only starting to realise that eating meat every day isn't good for them, but that vegetables can make for a sustainable meal that we don't have enough of!
"Instead of meat with a side of vegetables, why not vegetables with a side of meat? Zero-waste cooking is huge now and it's only going to get bigger! This applies to many ingredients, for meat, it's utilising everything from head to tail, vegetables from root to stem and fish from fin to fin (thanks to Josh Niland)." ~ Larissa Takchi, MasterChef 2019 winner.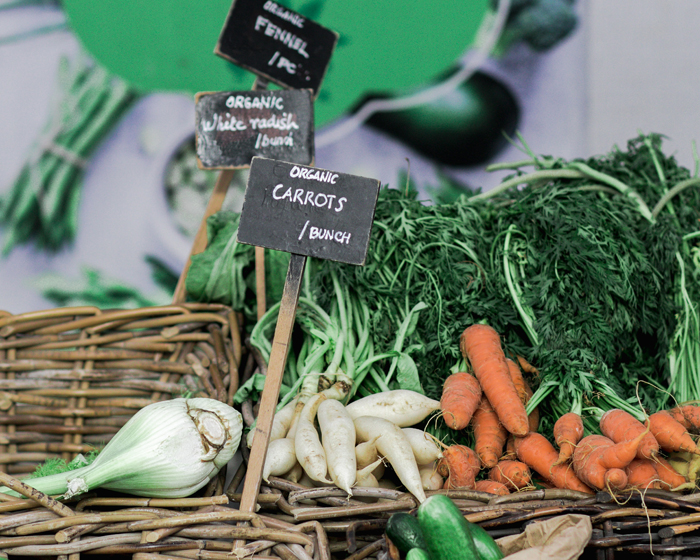 Organic
"Organic produce is definitely on-trend at the moment. People are more aware of how food contributes to their own gut health and sourcing wholesome and organic produce is becoming very fashionable right now." ~ Chef Jin Choi of Hardy's Verandah Restaurant.
Seafood Sustainability
"Fish butchery, with the release of Josh Niland's book and him leading the way on seafood sustainability, I think we will see a lot of Chefs following suit." ~ Executive Chef Daniel Armon at McLaren Vale dining destination Serafino Restaurant.
Artisanal Produce
"Fresh, really good quality and well researched ingredients; and back to basics with artisanal produce and ingredients." ~ Head Chef Terry Clark of MONA's fine dining restaurant The Source.
Line-caught Fish
"The holy grail of reef fish, coral trout and red emperor, which we source from Chris Bolton Fishing. Chris showcases some of the finest line-caught reef fish in North Queensland. Also, it's not uncommon for our guests to cast a line in the fringing reefs and bring back incredible fish for us to cook to their liking, such as Spanish mackerel and nannygai (red snapper)." ~ Executive Chef Sam Moore at Orpheus Island Lodge.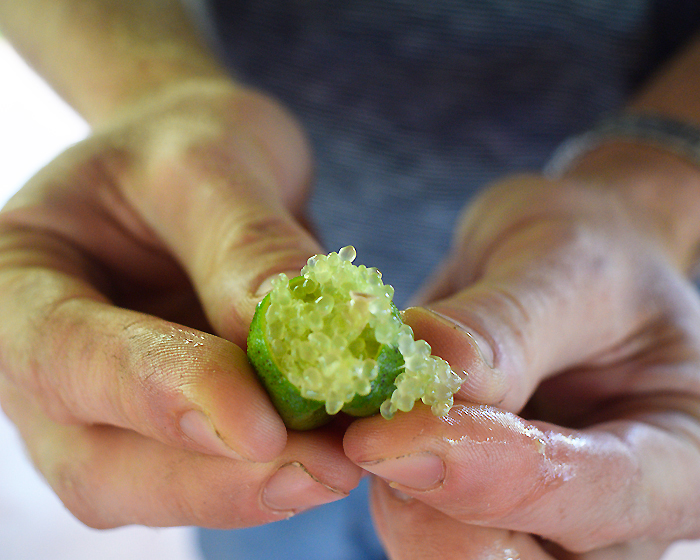 Native finger limes.
Native Ingredients
"Native! Full stop. I'm excited for their discovery in kitchens across the country and the more prominent use of these stunning ingredients which are good in many ways, besides just being delicious." ~ Head Chef Charlie Carrington of Atlas Dining and LOMAH.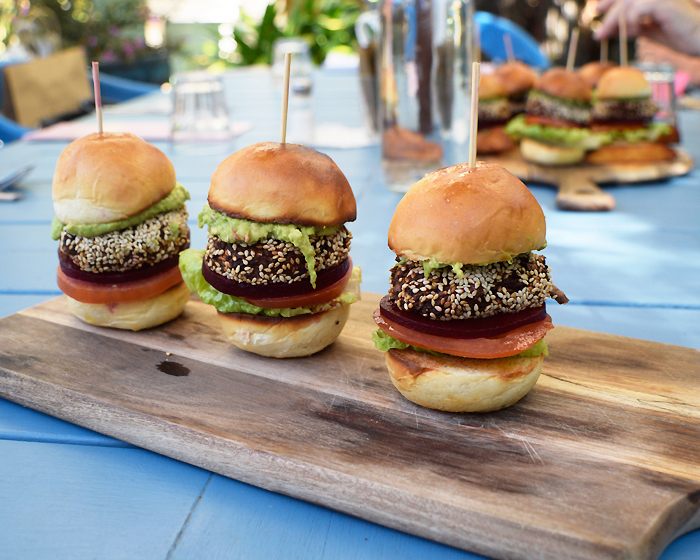 Cumin and coriander spiced Kofta burgers.
Meat-plant Blends:
With plant-based burgers already hitting the takeaway market in Australia, the trend towards meat-plant blends is sure to continue in 2020. Blended meat products aim to reconcile our love of animal protein with a need to eat more plants; there's no denying the popularity of alternative meat products for health and environmental reasons.
Re-thinking the Kids' Menu:
Millennial parents are raising a generation of little foodies, with kids reaching for California rolls alongside their parents at the sushi bar. School canteens, restaurants and food brands are upgrading old-school kids' menus to include things like fish sticks, organic chicken nuggets, salads and healthy protein balls.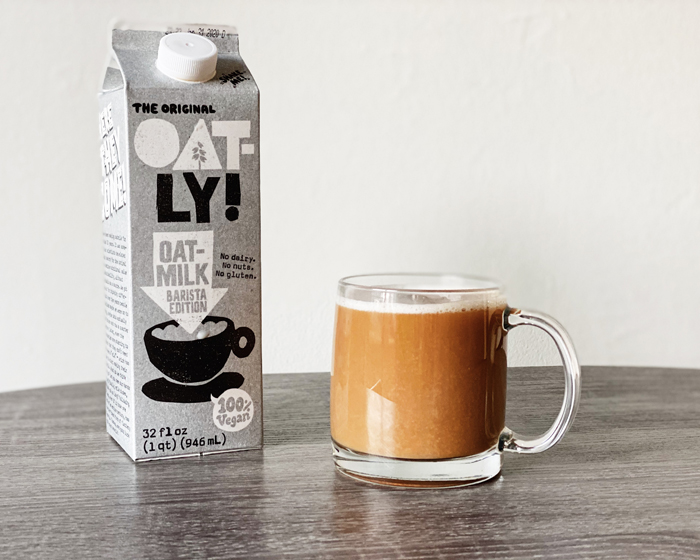 Oat Milk Everything:
Oat milk has emerged as the golden child of alternative milk – it's great in coffee and for a time, baristas could barely keep it in stock. This vegan alternative to dairy milk is made by blending water and oats, then straining out the liquid; some recipes call for soaking the oats for 30 minutes prior to blending to make the texture a little thicker.
As a 100% whole grain, oats are filled with fibre, plant-based protein, B vitamins and minerals including iron, calcium and magnesium; they've also been linked to a reduced risk of heart disease, improved immunity and gut health.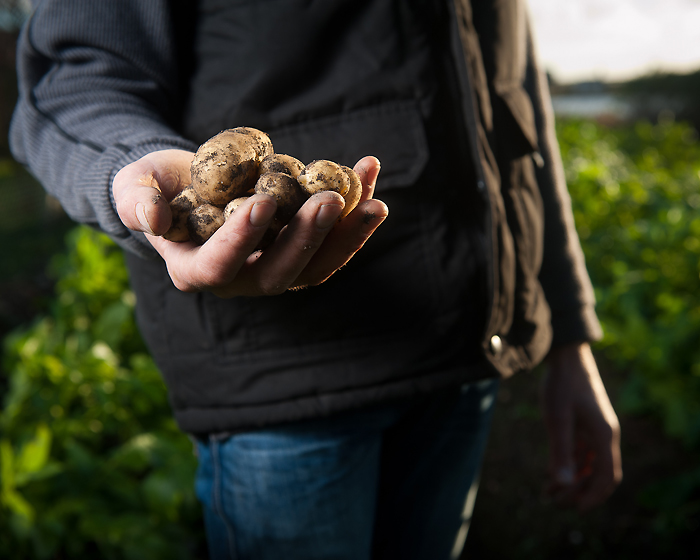 Transparent Ingredients:
People want to know where their food comes from, bridging the gap between the farm and fork. They want to know it has been farmed or produced ethically and sustainably and no harmful additives have been included; they want to open their fridge, take out a bag of vegetables and know they are natural, organic and delicious.
Flexitarians:
More people will consider themselves flexitarians in 2020 – those who eat meat and fish on occasion - a trend inspired by the plant-based meat fad and other alternative options. This 'casual vegetarianism' claims to reduce your carbon footprint and improve health with an eating regime that's mostly vegetarian, yet still allows for an occasional meat dish.
The rise of the flexitarian diet is a result of people taking a more environmentally sustainable approach to what they eat, by reducing meat consumption in exchange for alternative protein sources.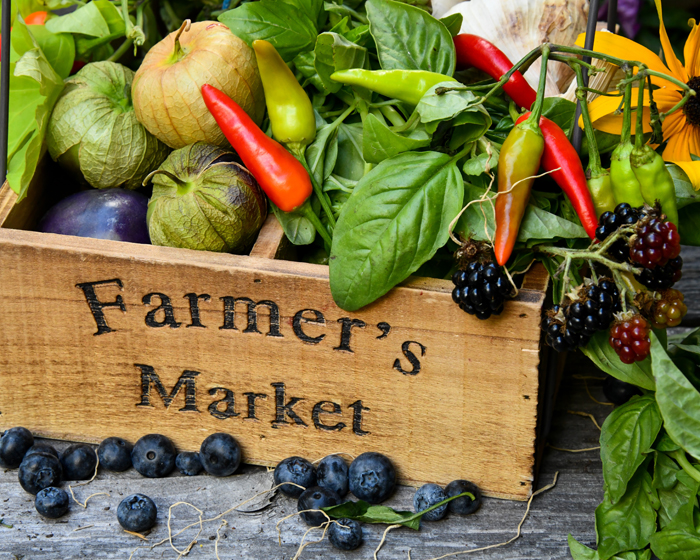 Buying Local:
With more of us caring about sustainability, local food from markets and farms will have their time to shine in 2020. Buying local is a major factor that consumers equate with freshness, social responsibility, high quality, health and food with a story.
Executive Chef at Peppers Noosa Resort & Villas' signature View restaurant, Matt Golinski champions local producers in his quest to source sustainable ingredients for his seasonal menus.
"My brief when I [started working with] Peppers was to develop menus using as much local produce as possible. In 12 months, we have gone from having six or seven suppliers to more like 50. Eggs, milk, cheese, nuts, olives, tomatoes, garlic, strawberries, limes, honey and finger limes – just to name a few – are all dropped directly to the back door of the kitchen, by the people who grow or make the product.
"This means the kitchen staff have an opportunity to build relationships with our producers as well. That's the thing I am most proud of achieving since I started, because even if I wasn't here anymore that philosophy would continue."
Zero Waste:
You already bring your own shopping bags to supermarkets, but more and more zero waste practices will emerge in 2020. Compostable produce bags and less packaging will become the norm, as we switch on to actively reducing our waste consumption, designing our lives to avoid acquiring things that will end up as trash – especially disposable and non-recyclable products and packaging.
Even Hollywood A-listers aren't immune to zero waste guilt with Aquaman Jason Momoa recently calling out fellow Superhero Chris Pratt (Star-Lord, Guardians of the Galaxy) for drinking from single-use plastic water bottles.
Meal Kits:
You, or someone you know, has probably already tried a delivery meal kit in 2019. Having all the ingredients, pre-measured right at your doorstep to cook a meal is too convenient to give up – this trend is sure to grow in 2020, as we juggle family life and busy work lifestyles.
Lotus Flavours:
Lotus seeds are great snacks that are loaded with antioxidants and their addictive crunchiness and flavour makes them a hit especially when flavours like barbeque, sea salt and tomato are added – sort of like popcorn. Peel away the bitter pith to reveal a milk-white, slightly sweet seed with a taste between pine nuts and green almonds.
Chinese medicine regards lotus seeds as a regular natural food for health maintenance as it is reported to reduce fever, provide protein, vitamins and amino acids to help strengthen the immunity system.
Alternative Flours:
Almond and coconut flour are out, banana and cauliflower flour are in! American trends show that fruit and vegetable flours with protein and fibre are proving extremely popular, as many of us seek gluten-free dietary options.
Alternative flours made from fruit and vegetables will continue to show up in the baking aisle this year, along with snacks made from them such as corn chips, doughnuts and baked goods.
New Butters and Spreads:
Think beyond nut butters like almond and cashew, 2020 will bring chickpea, watermelon seed and other unique types of butter. Look out for varieties that either use sustainable palm oil or none at all.
Peeled watermelon seeds are stone ground at low temperature into a silky-smooth seed butter with a creamy taste and hints of sweet cashew and earthy sesame; while chickpea butter is made from aquafaba, the cloudy liquid you likely pour off when you crack open a can.
Here's to a new year full of new trends, challenges and plenty of good food. Message us of any emerging trends you're seeing in your day-to-day life, we'd love to know!