North Indian cuisine is particularly popular in Australia – you may already know and love curries of Kofta, Saag, Paneer and Korma, or perhaps you can't order Indian without the accompanying naan or roti. These dishes all have origins in North India and have stood not only the test of time for popularity, but have surpassed international borders worldwide.
You can recreate them in your own kitchen, but nothing beats a good curry cooked the way it should be, and by those who know best. Although you may dine out for Indian frequently, there's a chance you enjoy all the flavours of curries and a range of tasty accompaniments without much extra thought.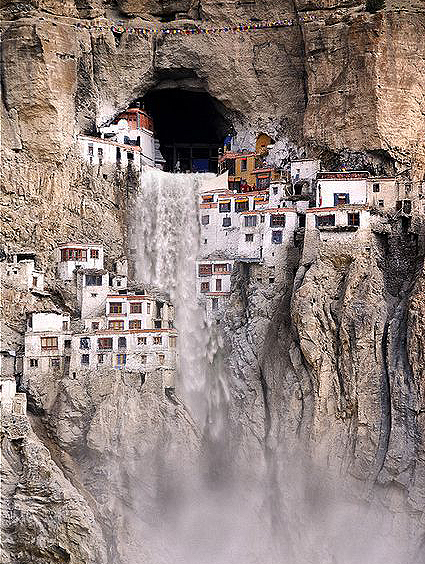 Photo: Phugtal Gompa - Kashmir, North India.
Many variables can affect the way cuisines are developed, from culture to religion, location and produce availability and the influences of nearby countries. What more appropriate time to discuss the origins of Indian cuisine than in the lead up to India's Independence Day, celebrated on August 15, when major government buildings are wrapped in strings of lights and the tricoloured flag flutters from homes?
The location of North India is one defining factor that influences the typical cuisines and although summers in North India can be very hot, winters in the mountainous regions can be extremely cold and the area is landlocked, resulting in thick sauces and more red meats or dishes using only freshwater fish. These thicker dishes can be easily scooped up and eaten with breads like naan that have been cooked in the tandoor. Less focus is given to vegetables and more on the flavours which often cross over with Middle Eastern cuisine.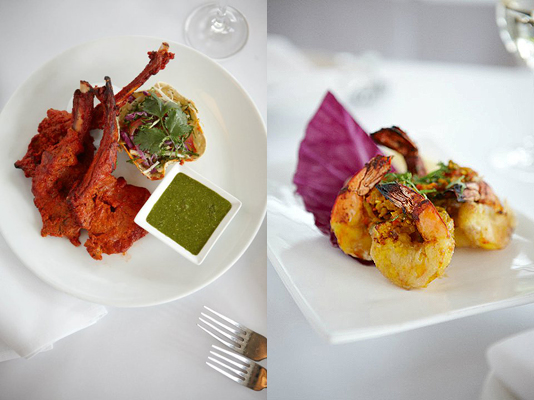 Traditional North Indian Cuisine at Delhi 'O' Delhi.
Another major influence is Muslim culture and the method of cooking called Mughlai. Mughlai style is cooking over the fire and makes use of rich spices and nuts like saffron, almonds, cashews and poppy seeds and even dried fruits in both savoury and sweet desserts. Fresh coconut is limited in North India, so when called for, desiccated coconut is used in desserts. North Indian desserts are varied and many, with thick and creamy textures that derive their consistency from milk pudding or rice bases and are finished in sweet, sugary syrups. Complete a feast in the north with a pot of tea, or chai, served in India by chai wallahs all over the country who boil it with spices, sugar and milk on street corners.
If your mouth is watering just reading this article, check out our Recipe section for Indian recipes to try at home, or better yet, make a booking now and head to the Curry Club Cafe Bar Tandoor in Victoria or find another great Indian restaurant nearer to you. Check out our list below:
Urban Tadka in New South Wales
Delhi 'O' Delhi in New South Wales
Joy of India in South Australia
Blu Ginger Canberra in the Australian Capital Territory
Yogi Contemporary Indian Restaurant in Western Australia
Masala Island Indian Restaurant in Queensland
Indian Empire in Tasmania
By Julie Johnson.