These days, Thai food needs little introduction – its profusion of exotic flavours and fragrances make it one of the most loved international cuisines, enjoyed by foodies around the globe.
Bold, refreshing blends of lemongrass, chilli, galangal, lime and fish sauce shape many Thai favourites, served in restaurants and homes every day. Healthy, tasty and crowd friendly it is also an ideal take out option for family movie nights, or a romantic weekend dinner.
Like most other Asian cuisines, rice is the staple grain in Thai cooking and an integral part of the local diet. So much so, that a common Thai greeting 'kin khao reu yang' literally means 'have you eaten rice yet?'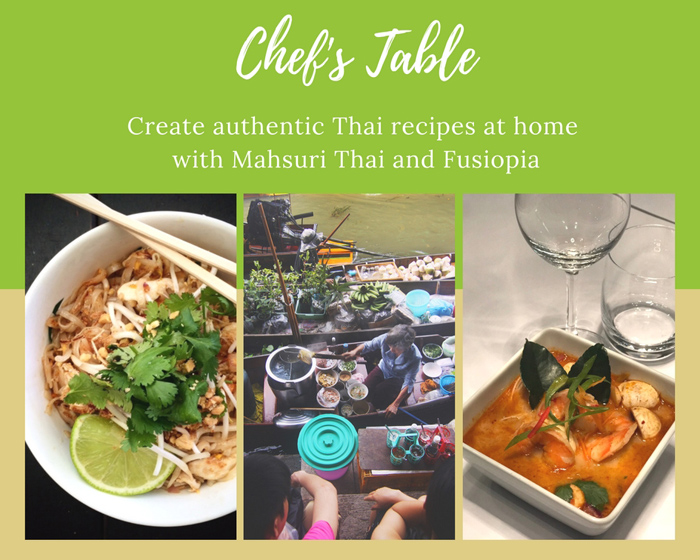 Noodles are also a large part of traditional dishes - usually made from rice flour and eaten with spicy curries, salads and soups. One of this country's calling cards to the rest of the culinary world, Pad Thai, has an infinite number of variations, but normally noodles are dressed up by chicken or tofu and served with bean sprouts, onions and peanuts.
Mahsuri Thai restaurant in Kingscliff, Queensland, boasts an extensive menu of traditional and contemporary offerings, including this Pad Thai chicken recipe. Welcoming guests into a vibrantly decorated dining room, Mahsuri delivers clean flavours and fresh, seasonal produce to put the best of Thailand on a plate for diners to salivate over.
Tamarind paste has a sour, fruity taste and is an important element in Pad Thai, combined with crunchy vegetables and thinly, sliced stir fried chicken. A garnish of roasted peanuts, coriander, garlic chives and dried onions takes this dish to a new level and it will fast become a trusty, family favourite when placed in the middle of a table for all to tuck into.
One of the most famous of all Thai foods, Tom Yum Prawn Soup delivers the ultimate sweet and sour flavours and this aromatic and spicy recipe comes from Fusiopia in Mosman, Sydney. With a mouth-watering fusion menu, Fusiopia has a relaxed ambiance and stylish surrounds enticing diners to sample authentic morsels of Asian fare.
Combining fragrant and fiery flavours, Tom Yum is a healthy and soothing broth that will ignite the tastebuds, while the addition of succulent whole prawns makes it a hearty starter or main meal. No Thai feast is complete without a serve of this staple soup, followed by a main dish such as red curry and steamed rice.
While Thai food utilises many of the same core ingredients as other South East Asian cuisines, it retains a unique flavour all of its own. Balance of spice is everything, finding an ideal harmony between sweet, sour, bitter and salty, while maintaining freshness and vibrancy.
For more Thai temptations, click here.