Spicy, rich, flavourful and diverse are words often used to describe Indian food. While many of us immediately think curry, there is so much more to a cuisine and country, that has a long and traditional history spanning thousands of years.
Did you know India has a spa just for elephants? They are pampered with baths, massages and food at a rejuvenation centre in Kerala, which is also known by foodies for prawn curry, banana fritters and coconut toddy.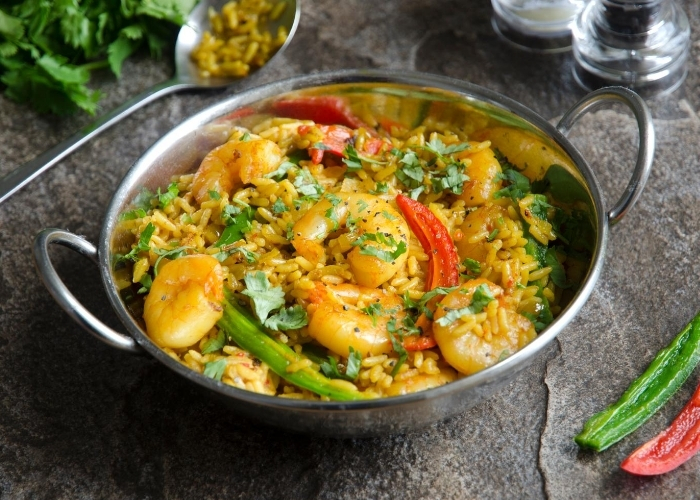 India has the largest number of vegetarians in the world, 20%-40% of the population don't eat meat for religious reasons, personal choice or both. They dine on anything from chickpea curry to garlic-tinged lentils and paneer cheese, in a rich sauce.
Whatever your choice, we all have a favourite Indian flavour and go-to curry; as Indian nationals prepare for Independence Day on Saturday, August 15, here's our hit-list of restaurants around Australia to say Namaste to hunger:
A blend of traditional Indian cuisine with Australian ingredients is on the menu at Curtin restaurant
Daana
on Theodore Street. Inspired by recipes handed down through generations, dine on Friday or Saturday night during August and celebrate uniquely Indian dishes from Kashmir to Punjab; such as Hyderabadi dum biryani, which has been on the menu since 2015 and described as addictive by guests.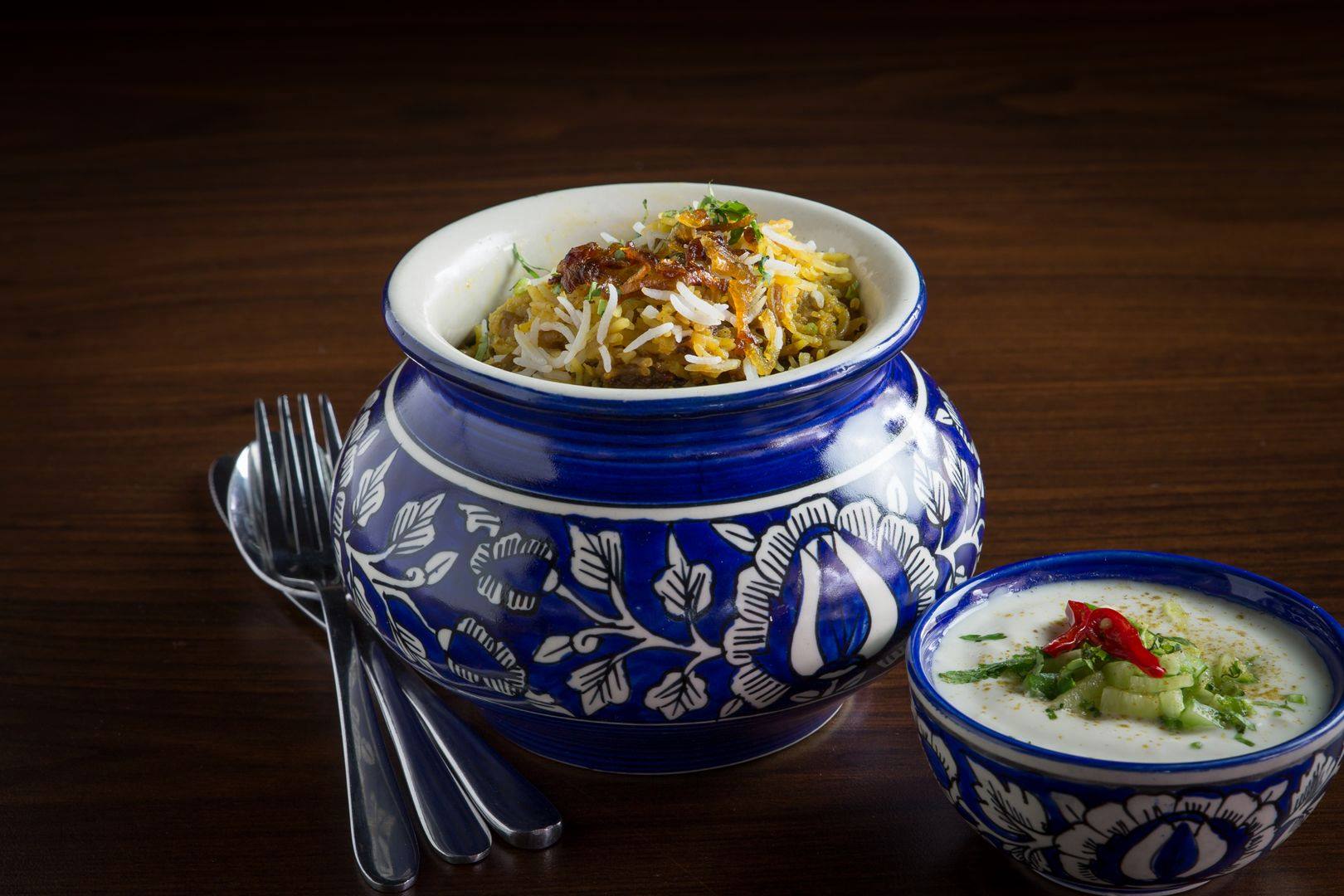 Try a specialty goat curry at
Rasooi
on Edgeworth Street in Prospect on Saturday, to celebrate the 74th year of Indian independence. Traditional vibrant décor, authentic food and wine await at this Adelaide eatery, just step through the carved wooden doors to find an interior vibe of spice coloured walls adorned with murals, bright splashes of colour and copper accents.
Perhaps share one of the platters on offer, such as mixed seafood with tandoori pepper prawns and fish, crispy squid and Amritsari fish; with sides of basmati rice, cucumber raita and garlic naan.
Melbourne may be in lockdown, but you can still get your takeaway fix at
Shiva Indian Cuisine
on Malvern Road in Prahran. Open for classic curries and freshly made-to-order tandoori on Independence Day this Saturday, choose to order dishes like tandoori lamb chops with salad; or lamb rogan josh, onions, tomato and yoghurt, with saffron rice and roti.
Soak up breath-taking marina views and Indian spices at Adelaide's fining dining
Bollywood Grill
on Alexa Road in North Haven. This vibrant and colourful restaurant embraces earthy tones of red and yellow walls and attention-grabbing murals, while the menu remains true to both authentic and modern recipes.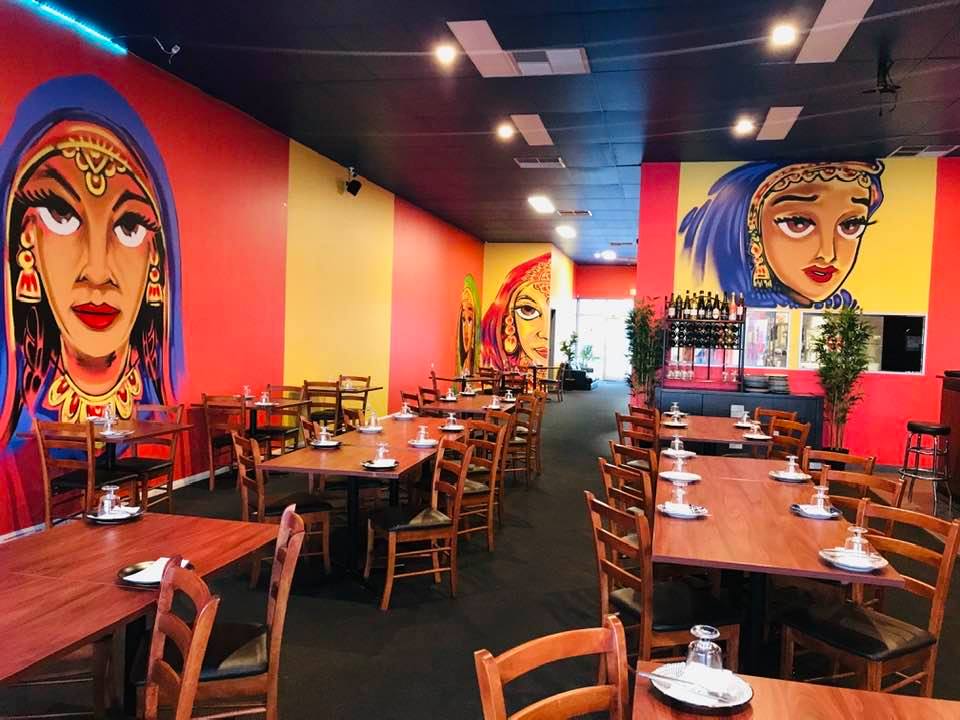 Embark on your Independence Day feast with a starter of crispy tamarind chicken wings, before mains of Goan seafood curry – prawns, calamari, fish, oysters and mussels – alongside Peshwari rice, cheese and spinach naan.
Impress your foodie soul with Indian fare with flair at
Dosa Hut Dural
on New Line Road this Saturday. A rustic fit out of sandstone walls, Indian statues, wooden beamed ceilings and chandelier lighting, sets the scene for crispy dosas filled with potatoes, cottage cheese, chicken or lamb mince; alongside a multi-cultural menu of specialty dishes.
Try traditional tandoori smoked lamb chops, served with green pea and mint puree, chilli oil, saffron foam and edible flowers; or spiced coconut prawn curry, basmati rice, cheese and garlic naan.
Brightly coloured walls and intricate woodwork contribute to a cosy surrounding at
Paddington Curry House
on Latrobe Terrace in Paddington. This much-loved addition to the inner Brisbane city dining scene, delivers consistently friendly and efficient service, along with a menu focusing on Indian and Nepalese flavours.
Join the fun on Independence Day and delve into a signature Kashmiri chicken kofta with cashew and saffron sauce; or a delicious lamb bhuna curry, flavoured with home roasted and ground spices, paired with coconut rice and papadums.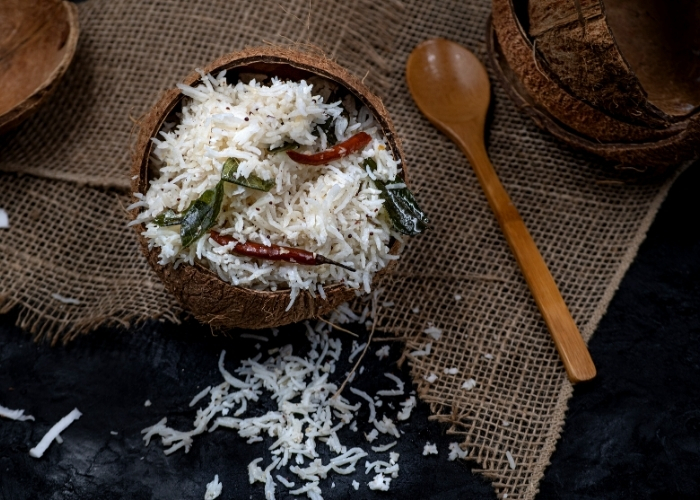 Gold Coast diners can celebrate in style at
Goa Indian Fusion
restaurant on Tedder Avenue in Main Beach. Reflecting a well-blended combination of flavours and vibes, relax indoors at a booth where red and gold accents and moody lighting, set the tone for a memorable Indian feast.
Set sail on your culinary adventure with fish Amritsari – lemon and chilli marinated barramundi, fried in chickpea batter – before tandoori glazed eye fillet, with yoghurt, ginger and garlic, topped with masala curry.
For great Indian restaurants near you, select your region below.